The Ferrari Roma Is A Stylish Tribute to 1960s-Era Sports Cars
The gorgeously retro, V8-powered Prancing Horse is inspired by '60s-era GTs.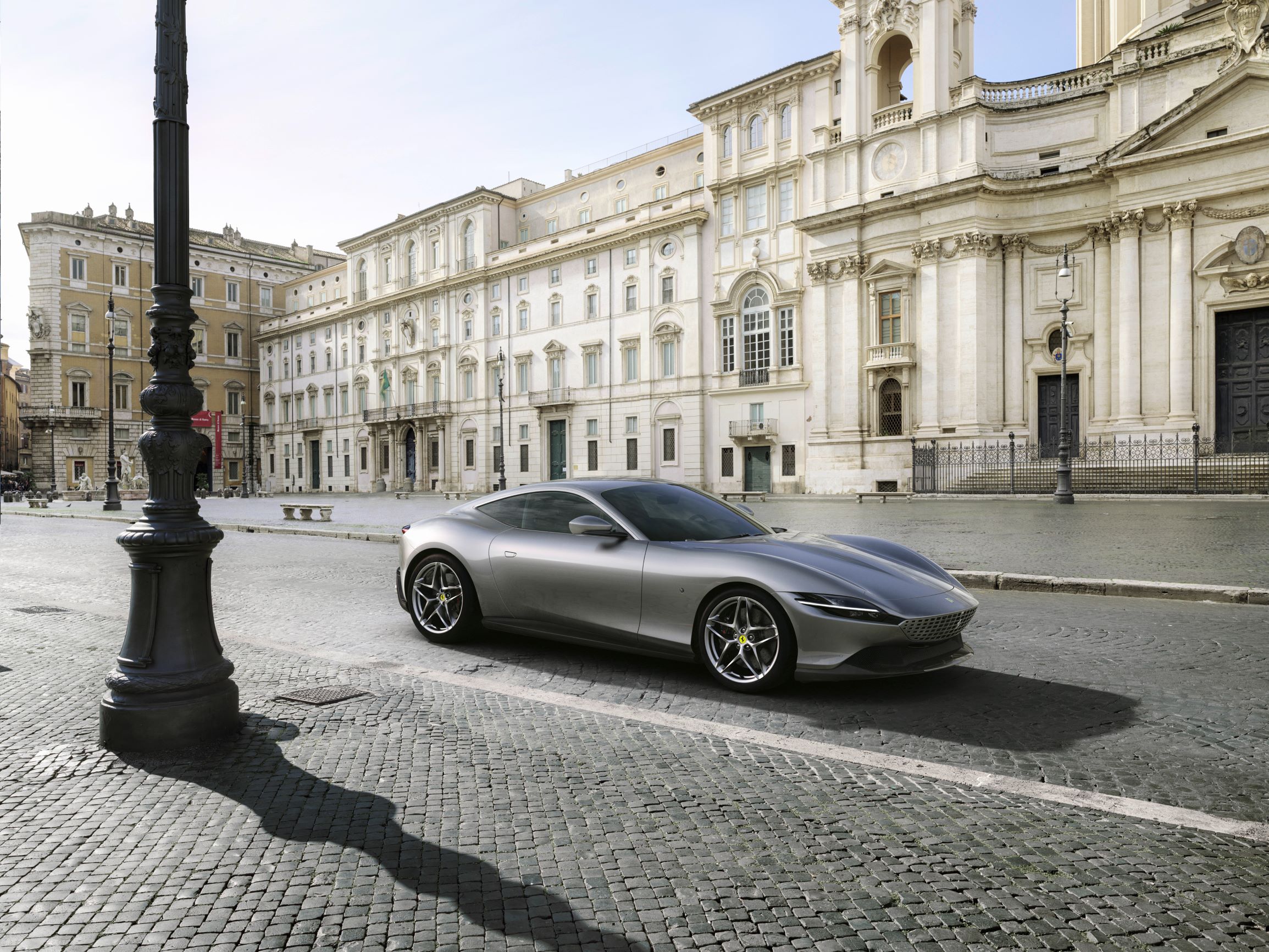 Ferrari has already launched four road-going supercars this year— the insanely powerful flagship SF90 Stradale, the 812 GTS, and the F8 Tributo along with its topless Spider variant. Now there's a fifth beautiful machine from Maranello dubbed the Roma. 
Ferrari says that the gorgeous new coupe represents "a contemporary reinterpretation of the carefree lifestyle of 1950s and '60s Rome" and harks to vintage grand tourers like the 250 GT Berlinetta Lusso, which was produced from 1962 to 1964. Powered by a punched-up version of the Portofino's twin-turbocharged 3.9-liter V8 that cranks out 611 horses through a new new eight-speed dual-clutch gearbox, Top Gear astutely notes that it's a competitor with the Aston Martin Vantage. 
And on paper, it wins. The Roma's 3.4-second sprint to 62 mph and 9.3-second sprint to 124 mph are both quicker that those of its British rival. Top speeds are close, but the Prancing Horse again nudges ahead with a 198 mph max—3 mph faster than the Aston.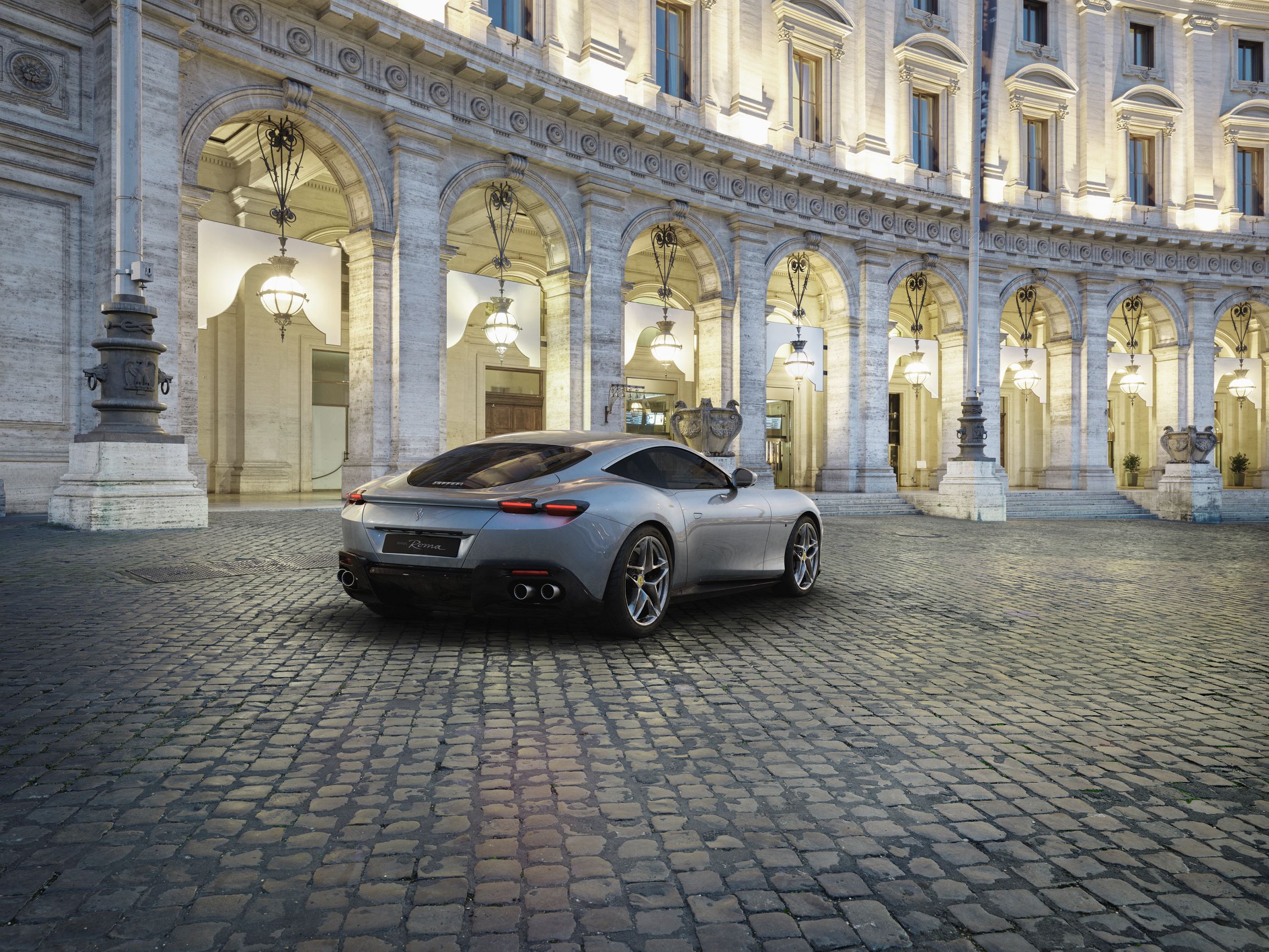 We won't put one over the other in the looks department, as that's a matter of personal preference. Ferrari's styling center aimed for a minimalist design that creates "absolute symbiosis between its various elements with harmonious proportions and pure, elegant volumes." The Roma has long flowing lines and a lack of over-the-top details. An innovative new grille perforates to cool the radiator "only when necessary," the full LED adaptive headlights are hidden in a horizontal light strip, and the twin taillight assembly is set tastefully into the wing. 
The Roma's cabin is completely new. Separate "cells" for the passenger and driver, whose main commands are executed using haptic controls to ensure hands aren't lifted off the wheel. There's also a The 16-inch digital instrument cluster, a central display with an 8.4-inch vertical screen, and a new passenger display that we imagine can be used to control climate and entertainment.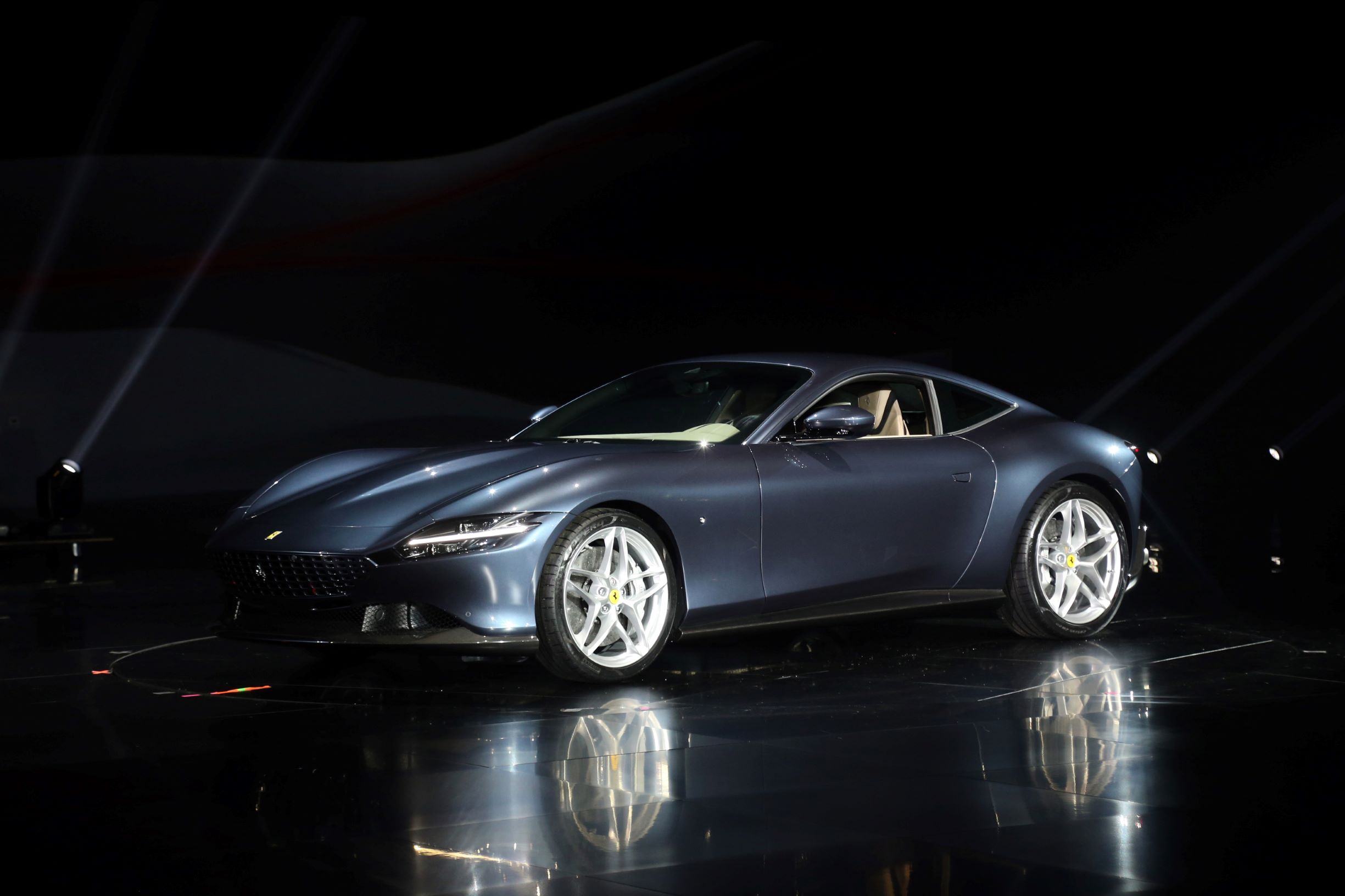 No price or sale date has been announced, but Top Gear estimates that the Roma will cost a bit more than the $213,000 Portofino, which already costs significantly more than the $153,000 Vantage.