The Ferrari From 'Ferris Bueller's Day Off' Can Now Be Yours
"If you have the means, I highly recommend picking one up."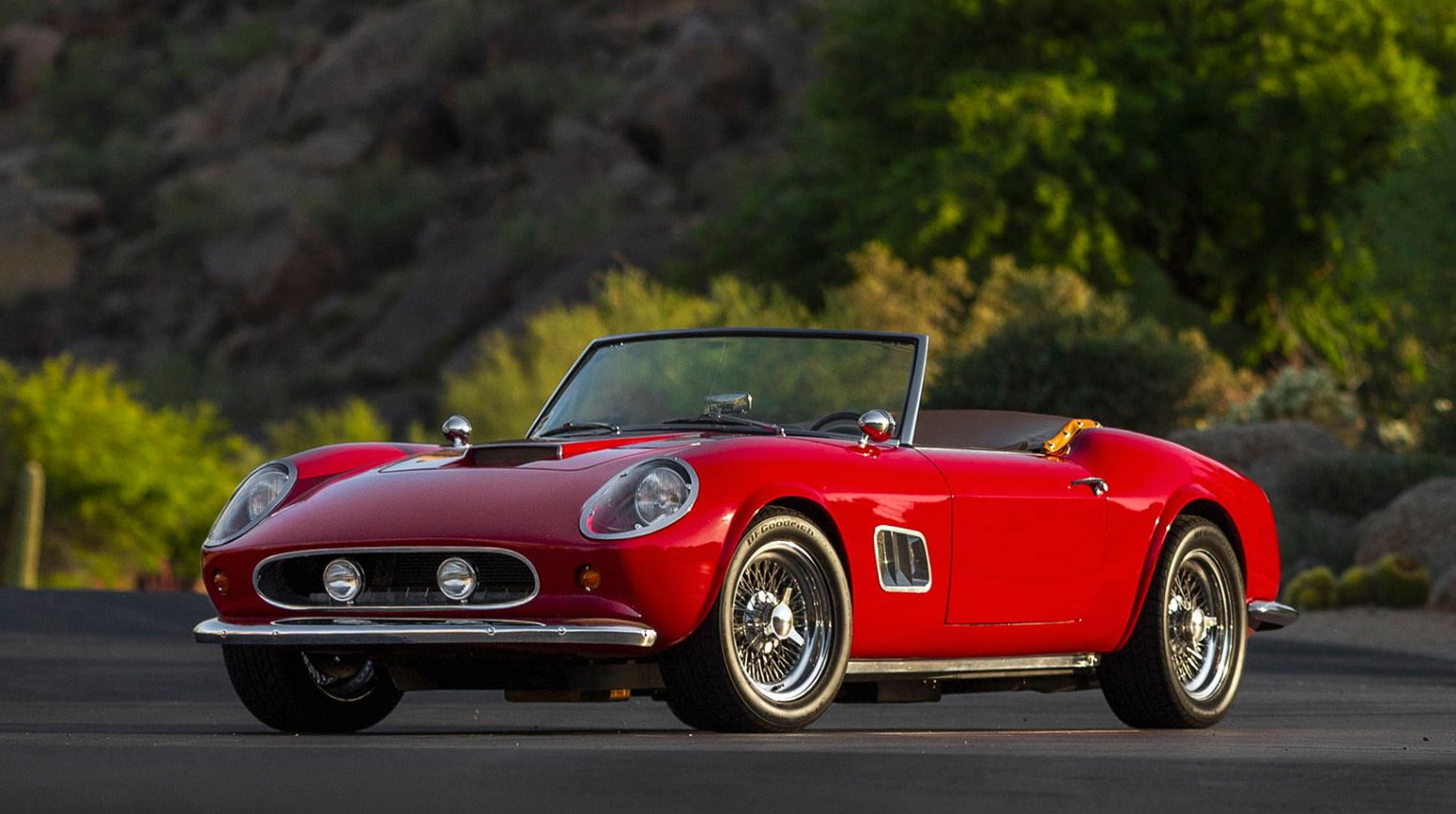 Remember the classic Ferrari replica from Ferris Bueller's Day Off that went up for auction last year? It's apparently still available to anyone with an extra $400,000 laying around.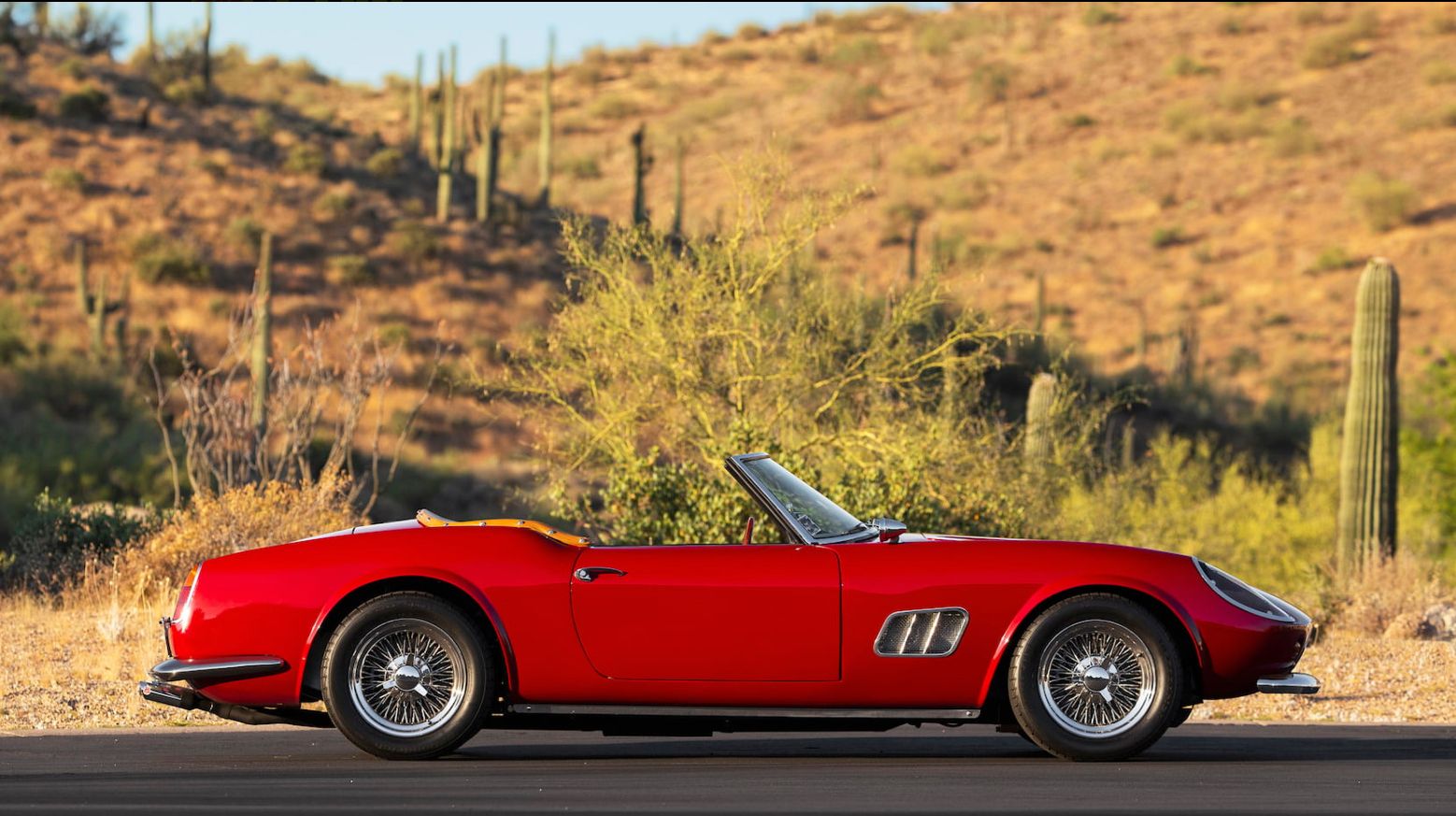 As Maxim reported last summer, the classic coming-of-age comedy didn't really feature a 1961 Ferrari 250GT California—there's no way that Paramount Pictures would pay to wreck an extraordinarily rare piece of automotive history now worth well over $10 million in the 1986 movie's famous "odometer-reversing" scene. Instead, a trio of replica Ferraris were delivered to director John Hughes's set by Modena Design. 
If you need a refresher, check out the Ferrari's introductory scene above, memorably scored to Yello's "Oh Yeah."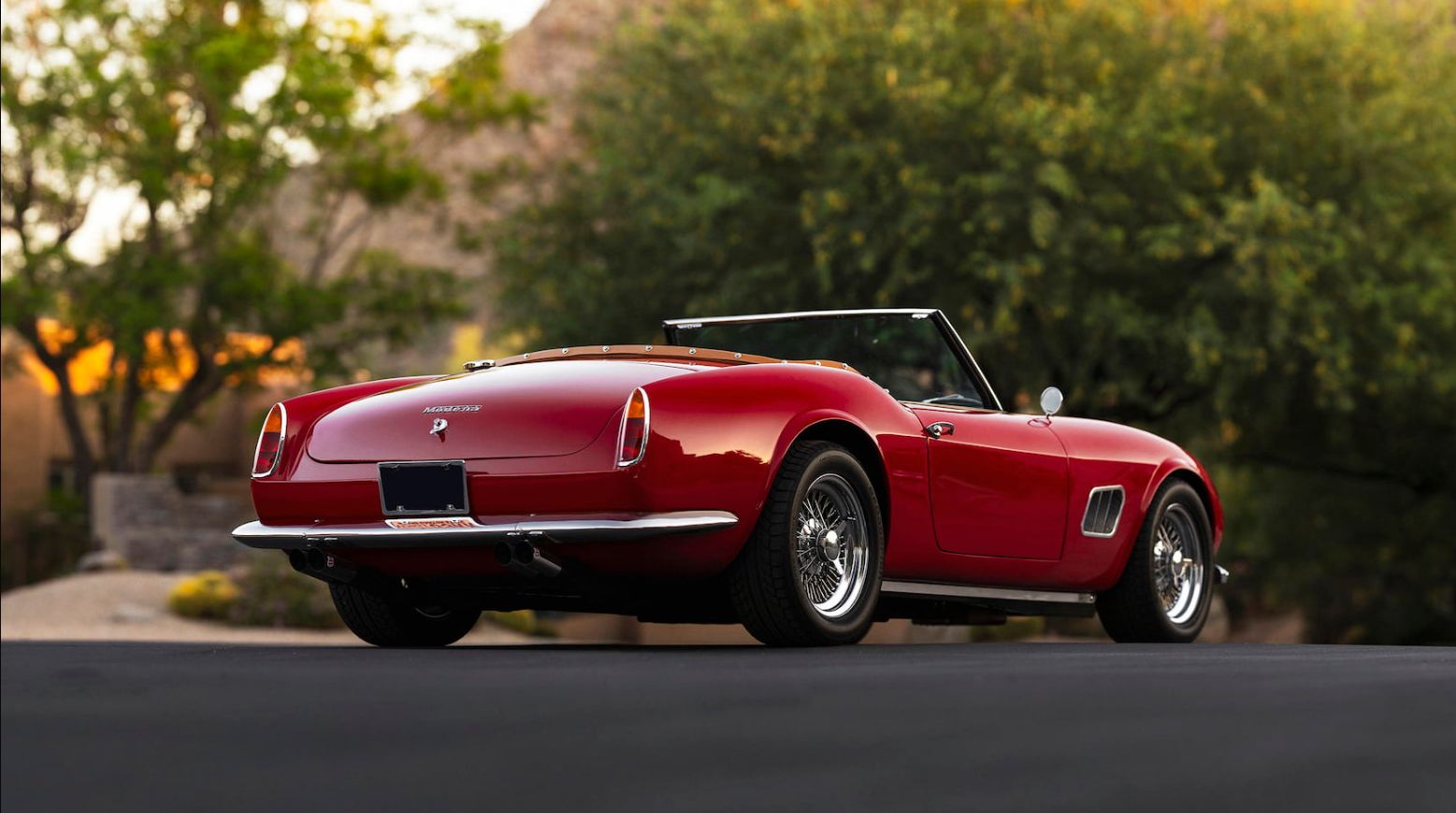 Of those three so-called "Modena GT Spyder Californias" sent to the Ferris Bueller set, one was destroyed in the movie, another was displayed at a Planet Hollywood restaurant, and the third was discovered by Modena Design employee Neil Glassmoyer some years later.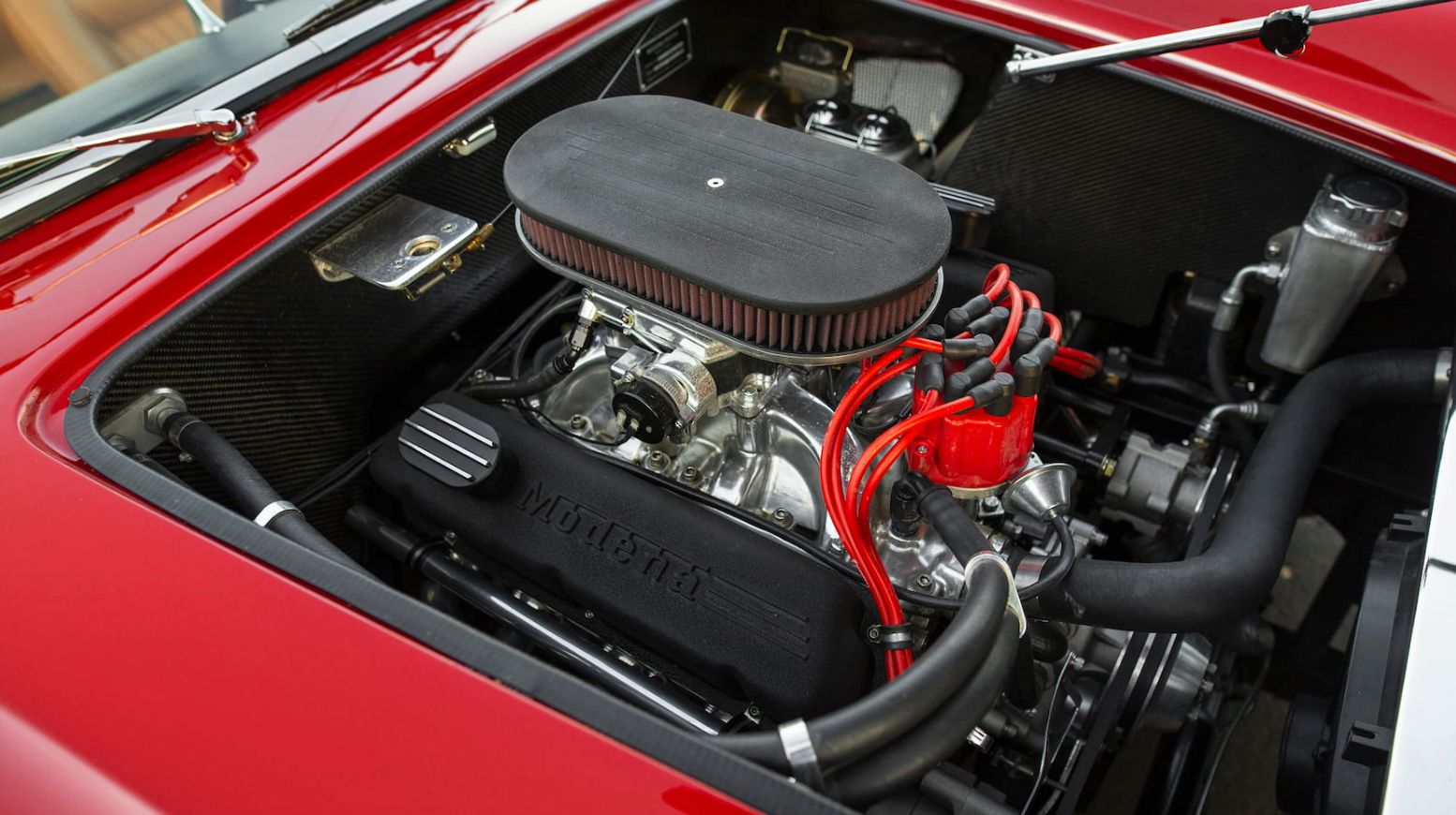 Hemmings has further details: 
In 2013, Neil got word of an early Modena Spyder for sale in Southern California, so he went to inspect the car. A quick look at the upper suspension mount revealed the car was stamped with number 001, making it one of the three cars built for the filming of the movie.

The car was partially disassembled and had no drivetrain, but none of those details mattered. Neil struck a deal with the seller and purchased the car on the spot.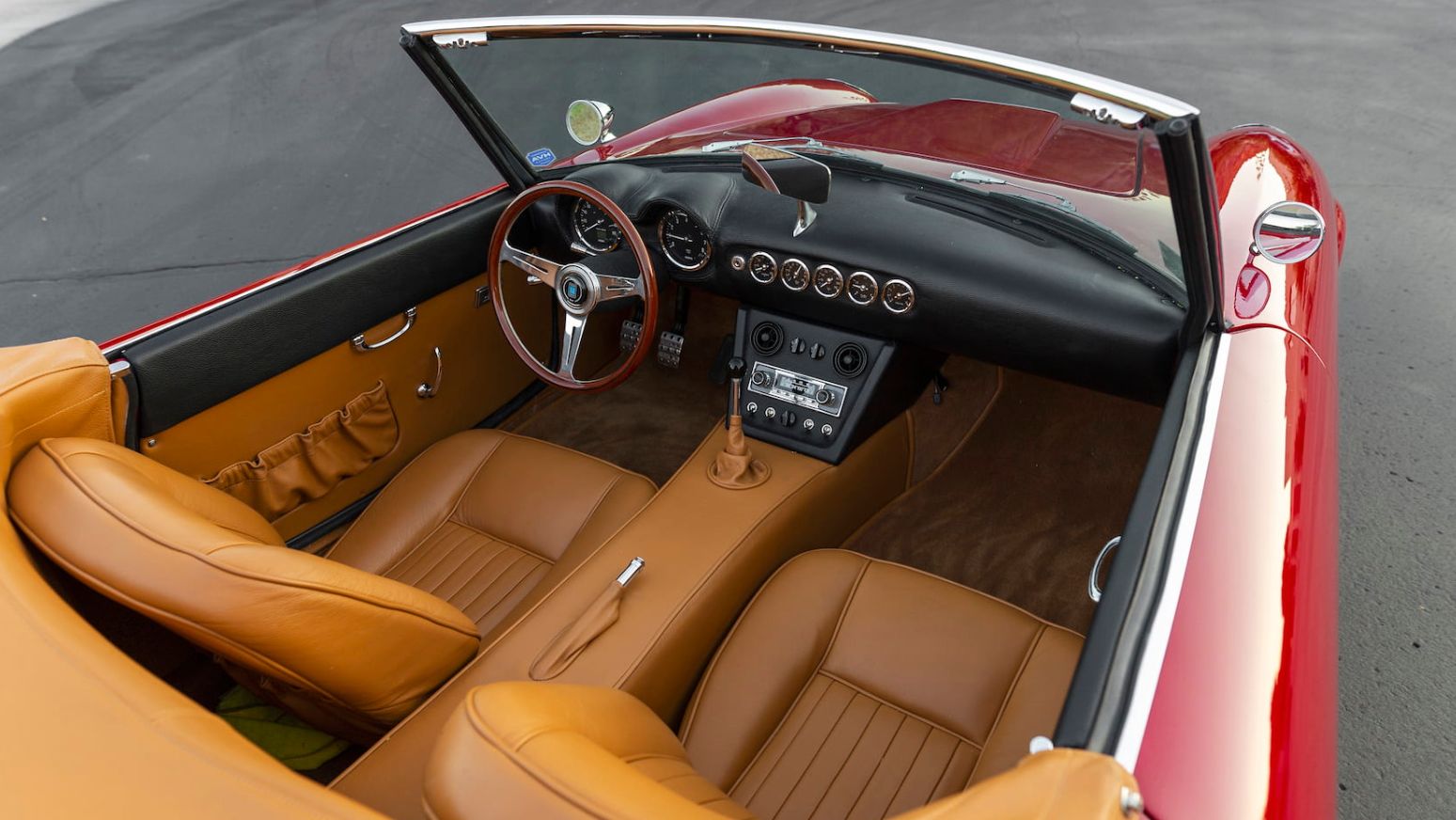 Glassmoyer converted the long-lost ride to a daily driver by installing a 351 Windsor V8 that churns out 564 horsepower, a five-speed manual transmission, and new brakes and wheels.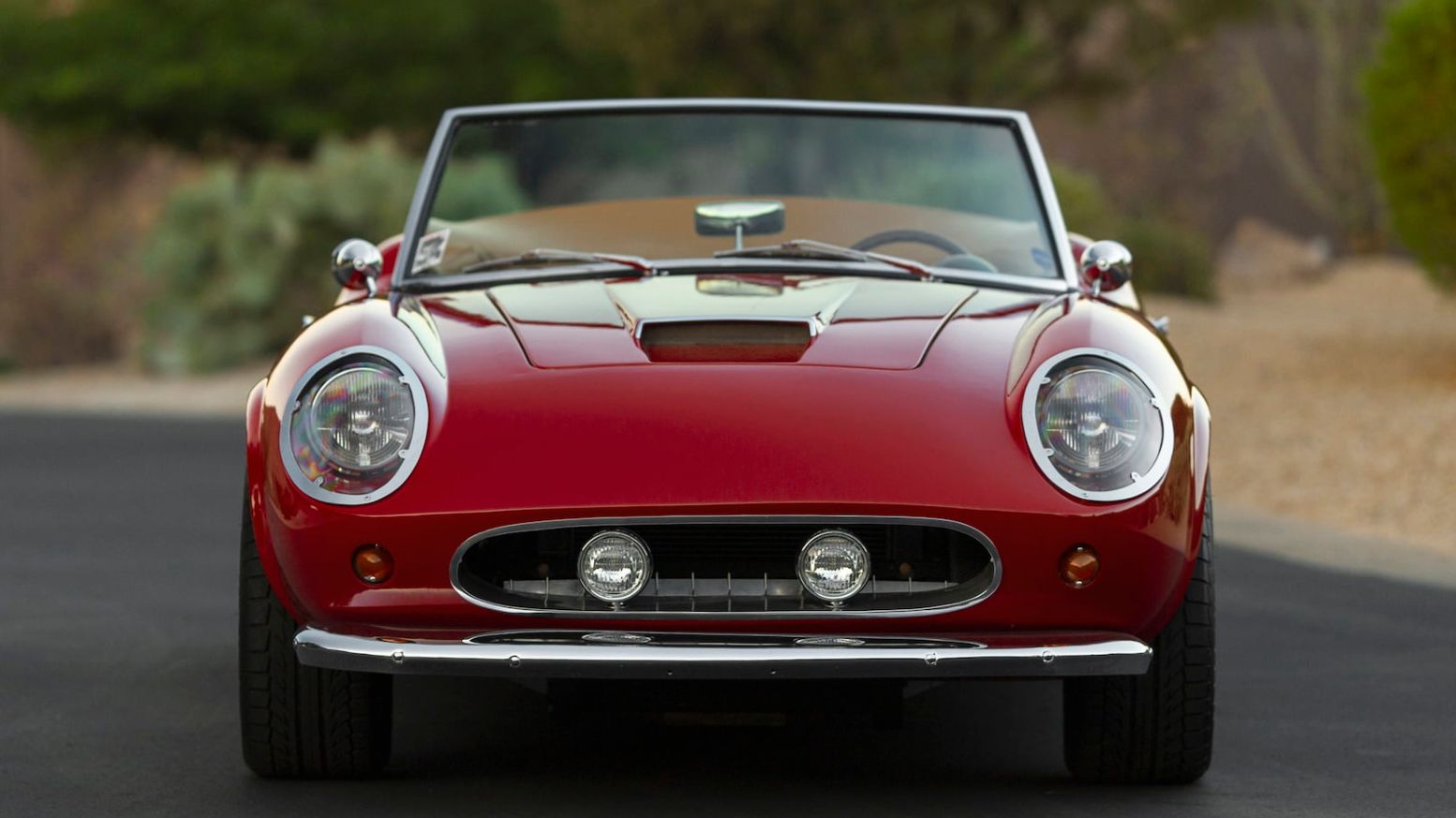 The leather-clad interior boasts a Retrosound audio with vintage looks and a 16-speaker Blaupunkt stereo system.
Mecum Auctions is selling the Modena Spyder as part of the company's annual sale on August 17 in Monterey, California, where it's expected to fetch between $300,000 and $400,000, according to Just Collecting.  
Like Ferris said, "If you have the means, I highly recommend picking one up."