Watch the Fiery Dragster Burnout that's Setting the Internet Aflame
Stand back.
Fans attend drag races anticipating that drivers will perform tire-warming burnouts before their races, but England's Dave Nelson specializes in providing a more attention-grabbing show with his top fuel dragster. It involves gasoline and matches.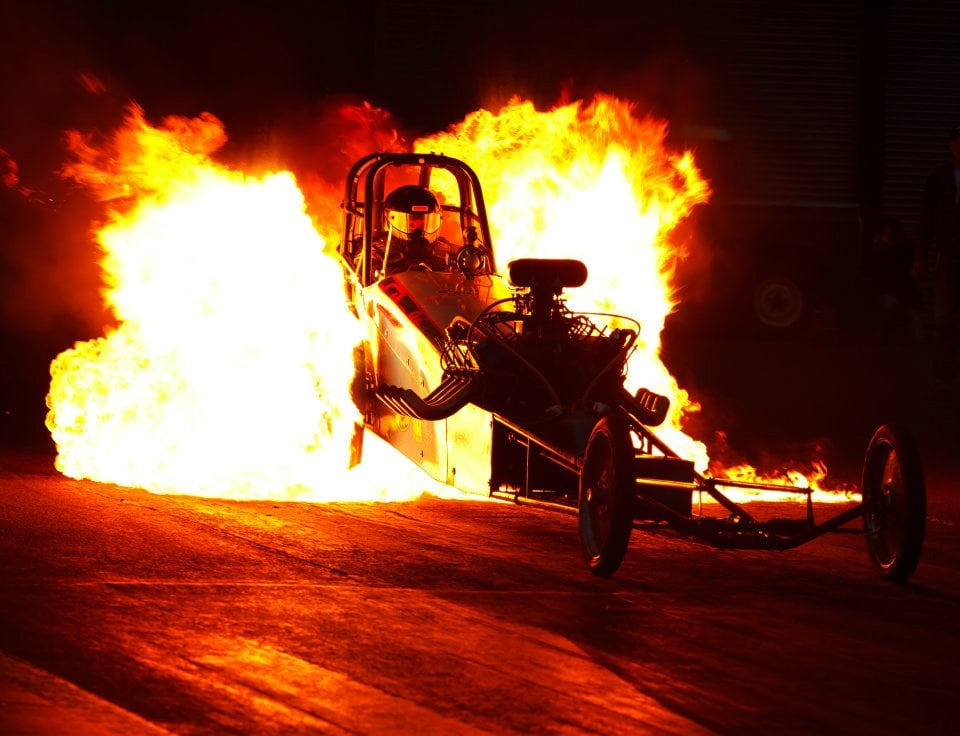 The result is amazing enough to win a GoPro award. While it looks insanely dangerous, Nelson assures in the video's comments section that he's well protected in his mandatory drag racing fire suit, which is certified to provide protection for up to 20 seconds directly in the fire.
We can not determine the brand of Nelson's firesuit, but he is wearing a Simpson helmet, and his flaming burnout stunt is reminiscent of that company's founder Bill Simpson's original demonstration of his suit's fire safety.
And, as usual for drag races, fire safety trucks were poised and ready to respond to any mishap.