Meet the 5,700-HP Spectre, the World's Fastest Production Luxury Yacht
If you feel the need, it's got the speed.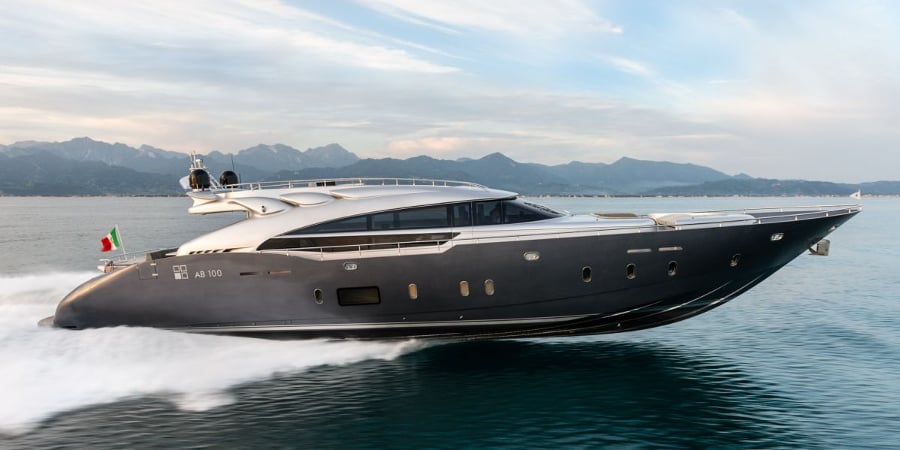 Three 1,900 horsepower engines coupled with waterjets give the AB 100 Spectre a cruising speed of 45 knots and top end of 54. Equivalent to roughly 62 miles per hour, that's fast enough to safely keep The Mountain (who weighs a husky 419 pounds) afloat while water skiing barefoot. Did we mention this is a 100-foot long boat?

Although it's not the fastest yacht to hit the sea—World is not Enough, another Bond referencing boat, claims that title—fewer than ten others in the world could catch her in open water.
But the AB 100 isn't just gracefully speedy. As you'll see in the above gallery and below adrenaline-inducing video, this yacht is stunningly designed and decorated.

From its stylish galley to its spacious living area with wrap-around couch and giant flatscreen to the naturally well-lit bedroom, you might almost forget you're on a sea vessel. Right up until you ascend the wide, winding staircase up to the open, lavish deck, with plenty of room for sitting, lounging and dining.
In fact, even without its blazing speed, this Spectre would be quite a head turner. But of course, the ability to outrun almost every other boat in the ocean doesn't hurt its appeal either.

h/t: The Daily Want