This Blacked-Out, 990-HP Fireball Camaro Could Smoke a Hellcat
So. Much. Power.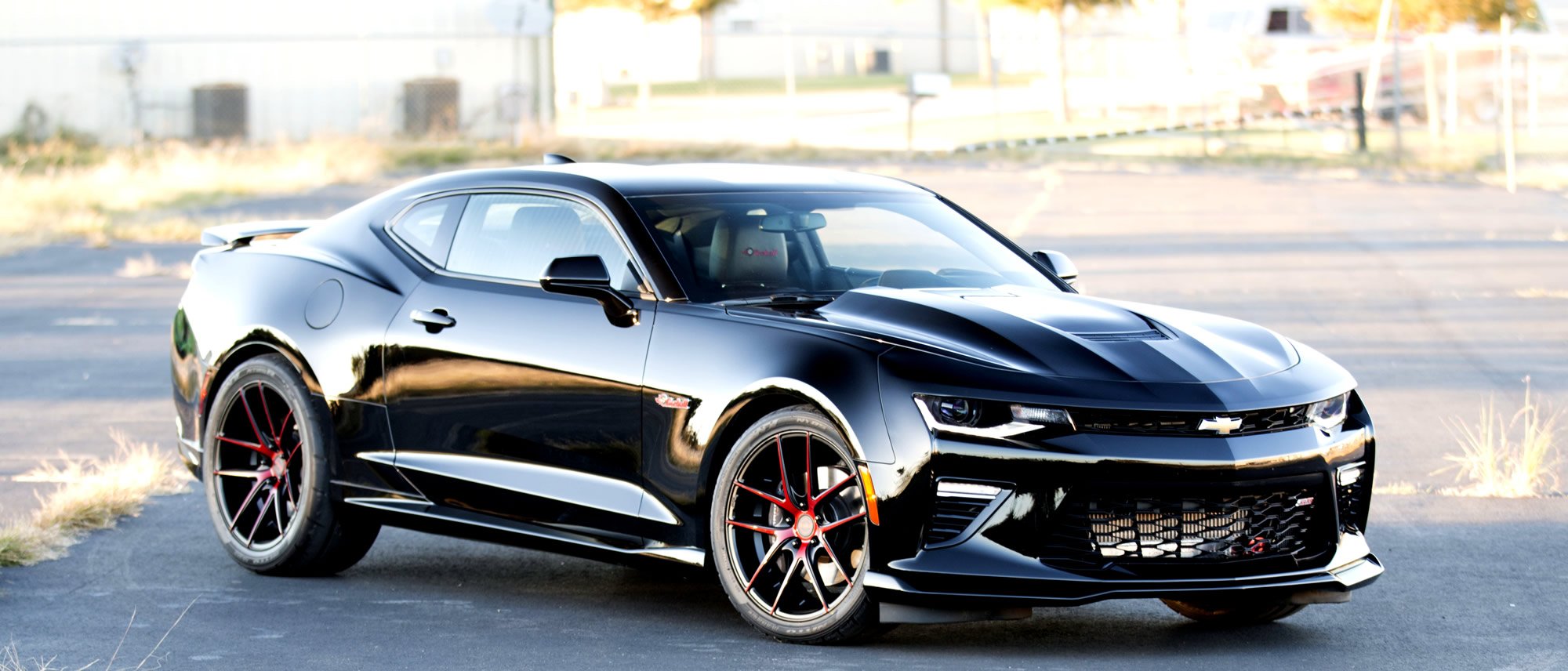 Oklahoma's Black Horse Racing boasts that it builds the world's fastest Camaros, and judging from the Fireball Camaro's 990-horsepower output, it sounds like a solid claim. Black Horse showed this ebony rocket at this week's Specialty Equipment Market Association in Las Vegas.
The goal is to dust Dodge Hellcats and Jack Roush-tuned Mustangs with a supercharged Camaro that exceeds the factory rating for ZL1 Camaros by 340 horsepower and that of Z28 Camaros by 485 horsepower.
This massive power vaults the Fireball down the drag strip in just 9.83 seconds (with an assist from a bottle of nitrous oxide), fast enough to dispatch most cars with license plates. With a list price of $90,000, the Fireball costs less than $100 per horsepower. Or ten grand per second in the quarter mile.