The World's 5 Largest Luxury Yachts, Ranked
No. 1 has it's own missile defense system.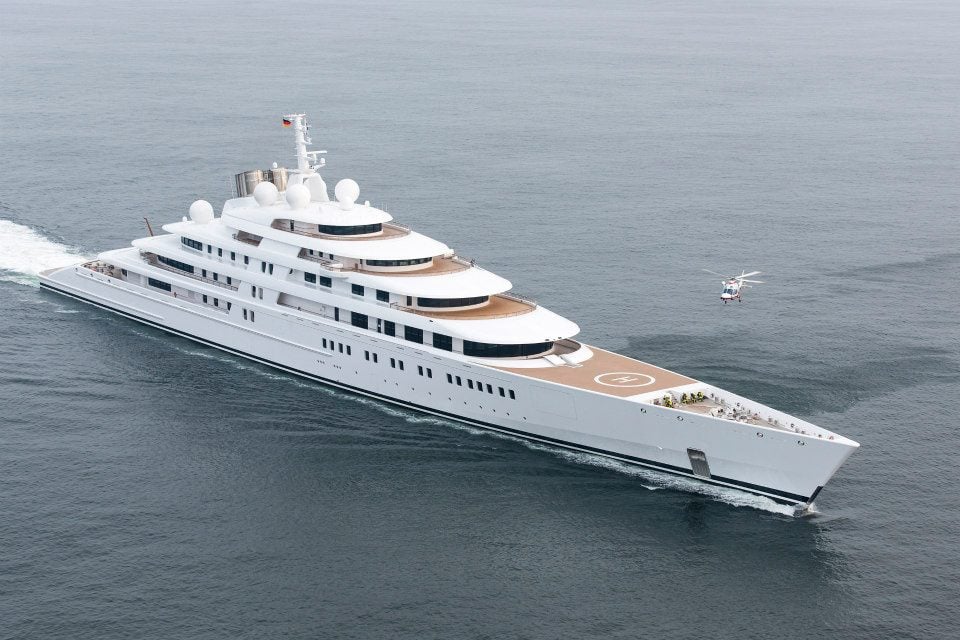 Boat International, one of the top yachting lifestyle websites, has come out with the definitive ranking of the world's largest luxury yachts. Some are owned by notorious billionaires and heads of state, others by more shadowy figures. 
But what they all have in common is a level of luxury that few can dream of, plus some crazy shit like ballrooms, basketball courts that convert into helipads, and even missile defense systems.
Here are the five biggest yachts in the world:
5. Topaz, 483 feet.
Constructed in Berlin, Topaz was launched in 2012 and cost $527 million to build. It has a gym, cinema, jacuzzi and conference room.
4. Al Saïd, 509 feet. 
Built in 2006 for the Sultan Qaboos of Oman, Al Saïd has the highest water displacement of any on the list at 15,850 tonnes. It also has a concert hall that can accommodate​ a 50-piece orchestra.
3. Dubai, 532 feet.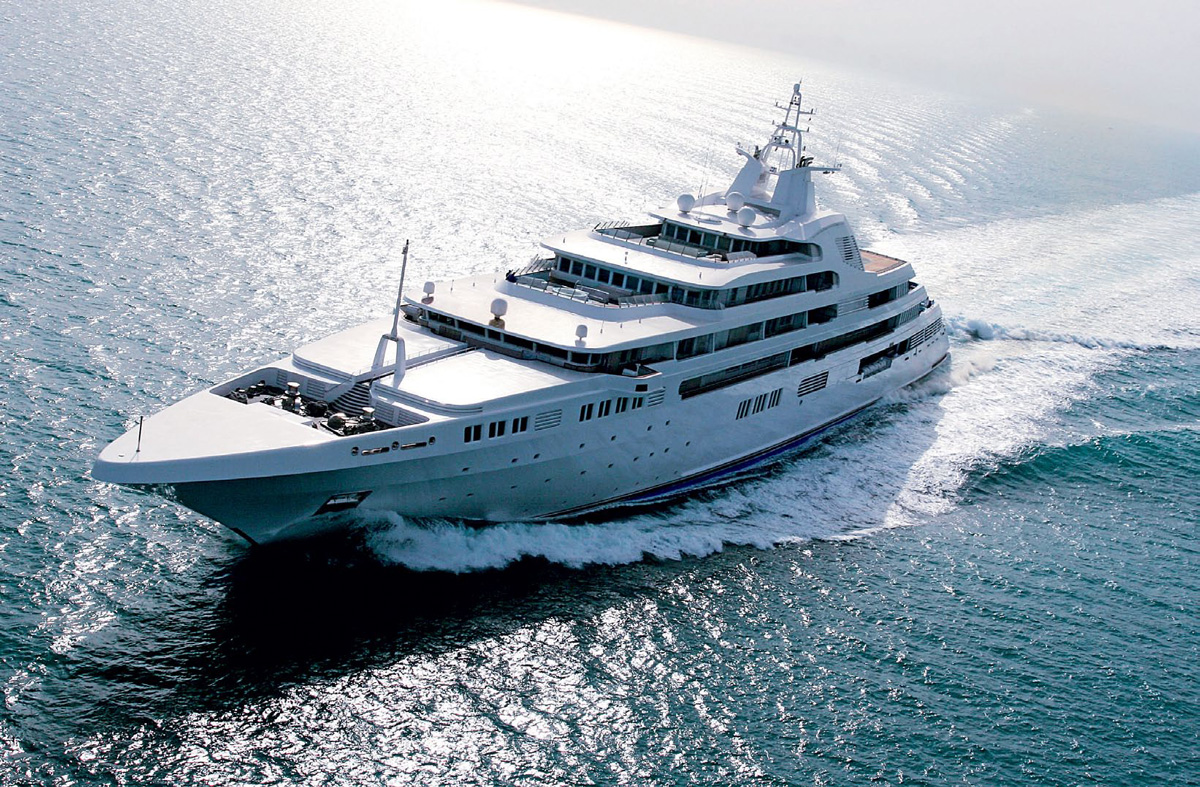 This gigantic yacht was commissioned by the infamous Prince Jefri of Brunei in 1996 and is currently owned by Sheikh Mohammed bin Rashid Al Maktoum. Apart from the usual luxuries, the Dubai also has a 69-ft. wide atrium to impress the 24 overnight guests.
2. Eclipse, 533 feet. 
The world's second-biggest yacht was launched in 2009 at a reported cost of $500 million for Russian billionaire and Chelsea FC owner Roman Abramovich. It has two helicopter pads, 24 guest cabins, two swimming pools, several Jacuzzis, and a discotheque, and comes equipped with an anti-paparazzi reflective shield.
1. Azzam, 591 feet. 
Built by German company Lürssen Yachts, the largest private yacht in the world has an unknown owner, though many speculate it belongs to the royal family of Abu Dhabi. It cost an estimated $600 million and reportedly houses a full-sized submarine and its own missile defense system. It doesn't get any more over-the-top than this.
H/T: Business Insider