How the Jaguar E-Type Has Been Gloriously Reborn
Craftsmen at a British custom shop have made Austin Powers' iconic ride better than ever.
Pronounced "the most beautiful car ever made" by rival Enzo Ferrari, the Jaguar E-Type, also known as the XKE, has thrilled onlookers since its debut at the 1961 Geneva Motor Show. The car's slinky lines border on the obscene, a fact that led Mike Myers to select it for Austin Powers' ride. 
Jaguar mechanics may have been equally thrilled, because their income for the foreseeable future was ensured: Beneath its lovely sheet metal, the E-Type suffered from indifferent-at-best build quality during its production run, which lasted from 1961 to 1974. This was complicated by the use of less-than-stellar components, such as electrical parts provided by notorious Lucas Industries, whose founder was known as the Prince of Darkness.
In 1984, 10 years after the E-Type ceased production, a small shop called Eagle took wing in East Sussex, England, dedicated to the notion that the car's physical beauty could be matched mechanically, with the application of meticulous attention to detail. 
The company aimed to achieve total mastery of the original E-Type's specific peculiarities, and grew organically as word of its superlative work spread among enthusiasts. When Top Gear's Jeremy Clarkson declared the E-Type the "car of the century," highlighting Eagle's improvements, it resulted in a seven-year backlog of orders, delaying development of the Eagle's recently released Speedster and Low Drag GT models.
"We built it utterly without compromise and addressed all the weaknesses, making it reliable, faster, more comfortable and safer," recalls Paul Brace, the company's director, who heads technical development. "We continued to build on this idea and continue to do so today."
Now the company performs 4,000-hour, $600,000 ground-up restorations of cars that originally cost less than $6,000 new. In doing so, they reveal the artistry of the mechanical parts beneath the gorgeous hand-rolled alloy skin. 
Eagle substitutes an all-aluminum 330-horsepower 4.7-liter inline six-cylinder engine for the 1960s Jaguar 3.8-liter unit, and swaps in a five-speed transmission. The company has also developed its own customized aluminum bodywork, in both open-top and closed coupe configurations, as with the original E-Type.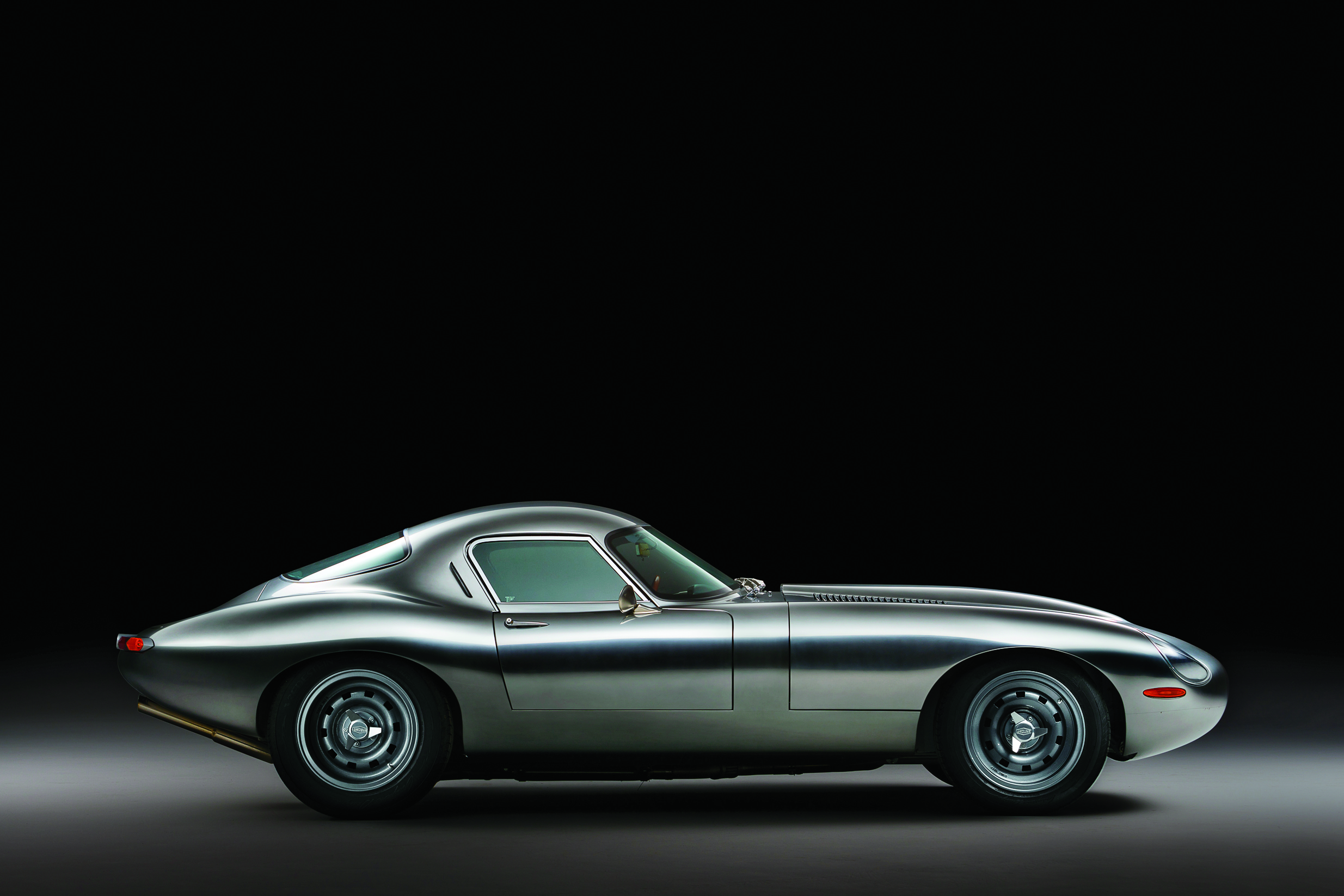 The result is a trio of options for customers—the chopped-windshield Speedster convertible, the Low Drag GT coupe and the brand-new Spyder GT roadster—all of which represent the E-Type rebuilt and upgraded to perfection.
"Improvements run from the seemingly insignificant small details
to aluminum high-capacity engine blocks, recirculating air-conditioning and electric power steering," says Brace. "Every upgrade has to be worthwhile, and they are all engineered to the highest standard."
After test-driving the new Eagle Speedster, Clarkson may have cursed potential Eagle customers yet again with his unequivocal verdict. 
"It is the most special car I have driven," he gushed. "Do I need it? No. Do I want it? More than my left leg."