The New Bentley Flying Spur Is the World's Most Luxurious 200 MPH Sedan
Buy your Lotto ticket immediately.
Bentley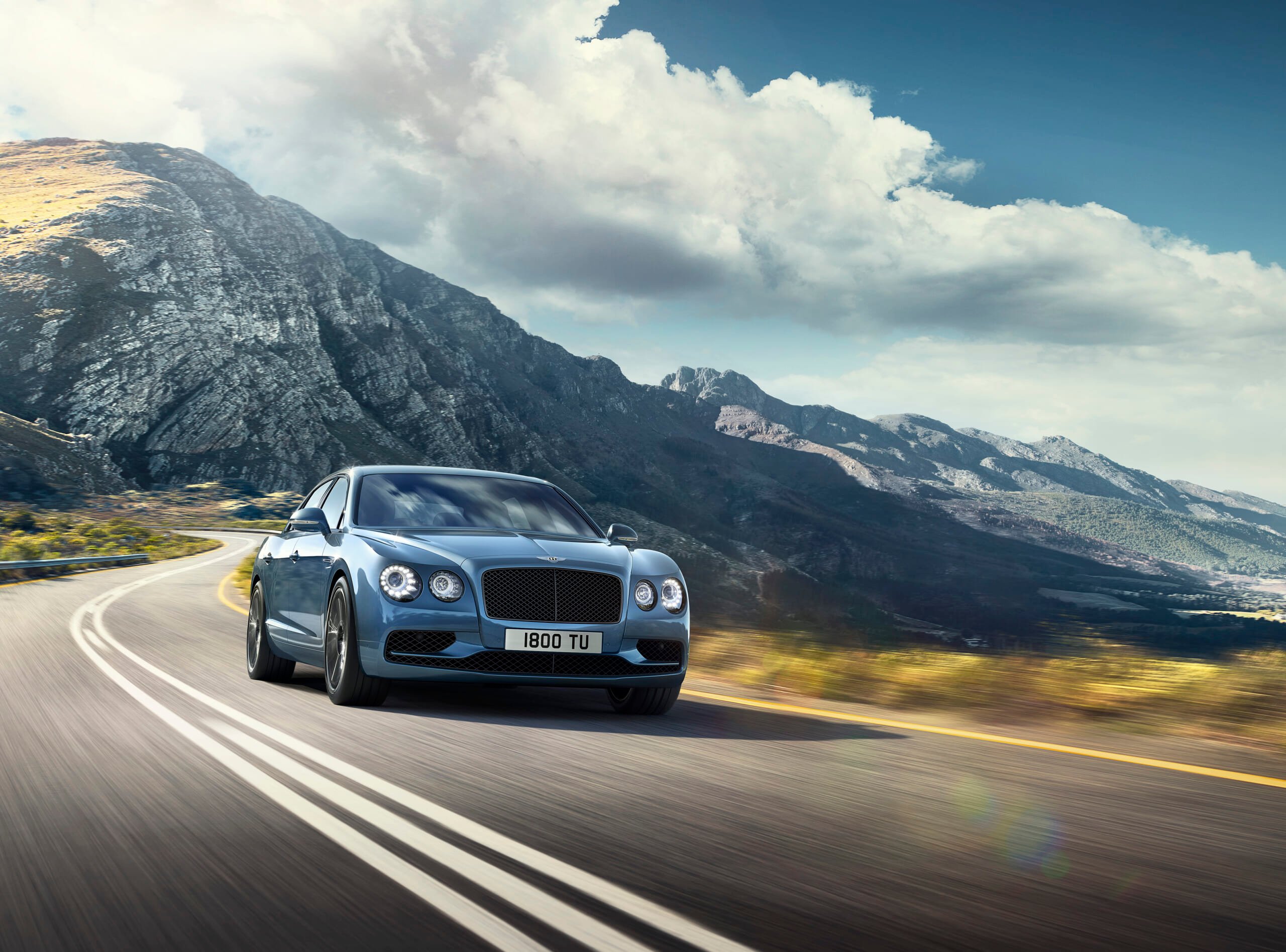 Bentley has done it again – the legendary British marque's gorgeous new Flying Spur W12 S is officially the world's most luxurious four-door sedan capable of over 200 mph. The new flagship of its storied Flying Spur range, the W12 S eschews economics in favor of raw power and pure luxury, and is the brand's first four-door ever capable of cresting the 200 mph mark.
It also features some cool new "stealth" styling cues that give a hint of the beast beneath the opulent facade, including blacked-out "Beluga" gloss radiator grille and light surrounds, a rear diffuser and an optional dose of carbon fiber. Now rated at 626 hp and 605 lb. ft. of torque, it can do 0–60 mph in 4.2 seconds and tops out at 202 mph courtesy of its 6.0-liter twin-turbo W12 engine.
Among other souped-up luxury sedans capable of 200 mph including the Aston Martin Rapide S and Porsche Panamera Turbo S, the Flying Spur W12 S is clearly top of the class when it comes to refinements, with acres of soft, hand-stitched quilted leather, exotic wood veneer and the best bespoke switches, gauges and dials in the business.
In addition it boasts Bentley's patented all-wheel drive system, while optional alloy wheels with carbon ceramic brakes and red or black painted calipers are available to give it a more aggressive presence. Bentley Motors chairman and chief executive Wolfgang Dürheimer calls it "the ultimate luxury performance sedan." And we're certainly not going to argue with him.