Jump the Shark With Fonzie's Classic Triumph Motorcycle From 'Happy Days'
Ayyyyy.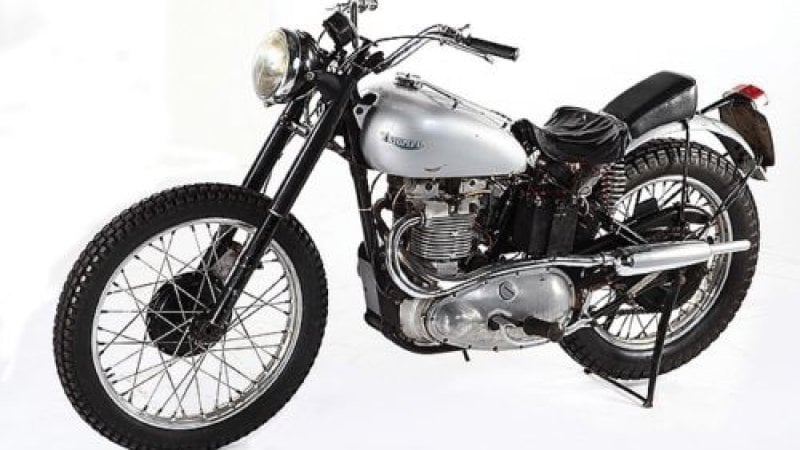 Fans of the classic '70s sitcom Happy Days can indulge their inner Fonzie with this 1949 Triumph Trophy 500 that the famously cool character rode on the show. 
The bike, one of several that Henry Winkler's perpetually leather-jacketed Arthur Fonzarelli co-starred with, is for sell on eBay for $100,000.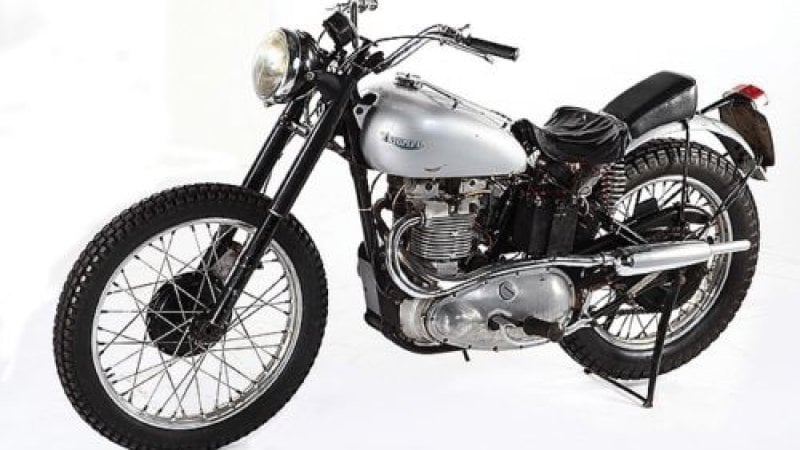 Autoblog reports that the last time the dinged-up bike was auctioned off by Bonhams in 2011, it fetched $87,500, so the six figure asking price could indeed be justified. (Sadly, the bike was not used to pull off the catchphrase-creating stunt in which Fonzie ridiculously jumped a shark— that immortal feat was performed with water skis.)
The Triumph, which the seller describes as being in "filmed condition with all its studio scars," is the last remaining example of the three used in the show built by motocross legend Bud Ekins, who served as Steve McQueen's stunt double in The Great Escape.

The Fonz used a Harley Davidson in the first season before switching to the custom Triumph, which is the same model ridden by Marlon Brando's motorcycle tough Johnny Strabler in The Wild One.
But Winkler never really got the hang of the Triumph, and had to be pushed in and out of shots on Happy Days, which ran from 1974-1984. The British bike replaced the Fonz's Harley in part because it was smaller, lighter and easier for stage hands to move around.
Winkler, for all his Fonzie bravado, never even learned how to ride the thing. "I am scared to death of motorcycles," he told Cycle World in 2000. "That's how good an actor I am."