This Fearsomely White 2017 Ford GT Looks Like a Stormtrooper on Wheels
This $400,000 All-American supercar can go toe-to-toe with its exotic foreign rivals.
Ford fired up the Detroit Auto Show by displaying its forthcoming 650-horsepower, twin-turbo, mid-engined 2017 GT supercar in plain gloss white paint that dazzled awestruck attendees. No metal flake. No retro-flavored racing stripes. Just simple gloss white with black wheels and trim. You know, the same badass color combination that makes Star Wars Stormtroopers so menacing.
Previously, the GT has been shown with throwback paint featuring the racing stripes that were the signature of the original GT40 race car in the 1960s. But this all-white bombshell looks so incredible that it doesn't need any garnish. It has the smoking hot body to carry off the little black dress of paint jobs.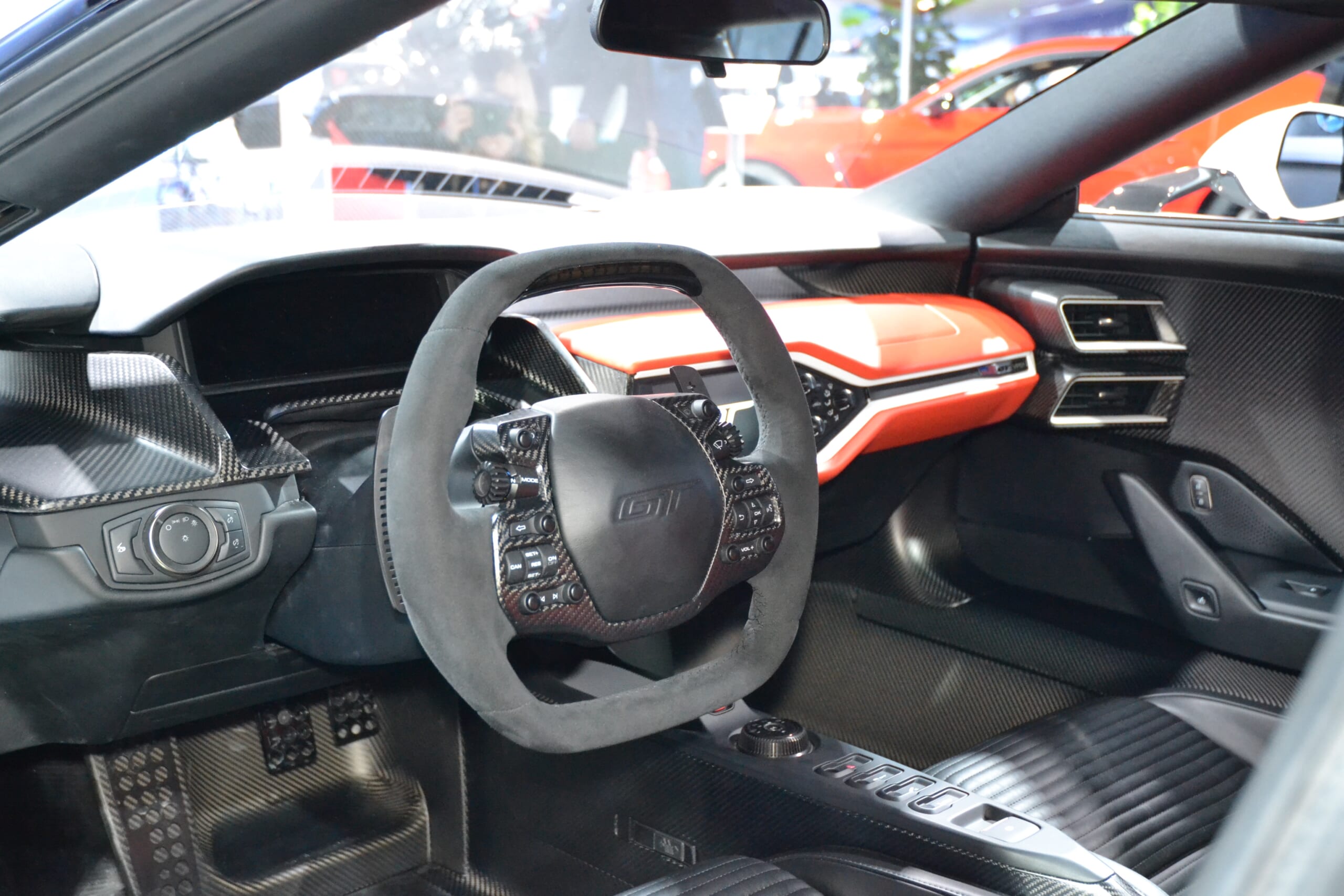 We also got our first glimpse inside the new GT, as approval to pop open the door long enough for a photo required the approval of a watchful Ford executive safeguarding the car. You can see that, yup, there's a steering wheel, an instrument panel and a bunch of switches and what-not. No wonder they were afraid to let us peek inside until now.
No matter. Soon enough  we'll get a chance to test-drive this beautiful beast and interested buyers will be able to plunk down $400,000 or so to own one. Production is scheduled to commence this fall. 
In the meantime, we can look forward to rooting for the racing version of the GT beat Ferrari and Lamborghini at the 24 Hours of Le Mans sports car race in June.
For the latest car news, follow @MaximRides and Dan Carney on Twitter.