Here's What The Future Ford Bronco Might Look Like
A Bronco fan site has dreamed up some awesome renderings of the iconic 4X4.
Bronco6G.com
A white Ford Bronco hasn't caused this much stir since O.J. Simpson famously fled police while driving one around L.A.'s freeways during that "slow speed chase".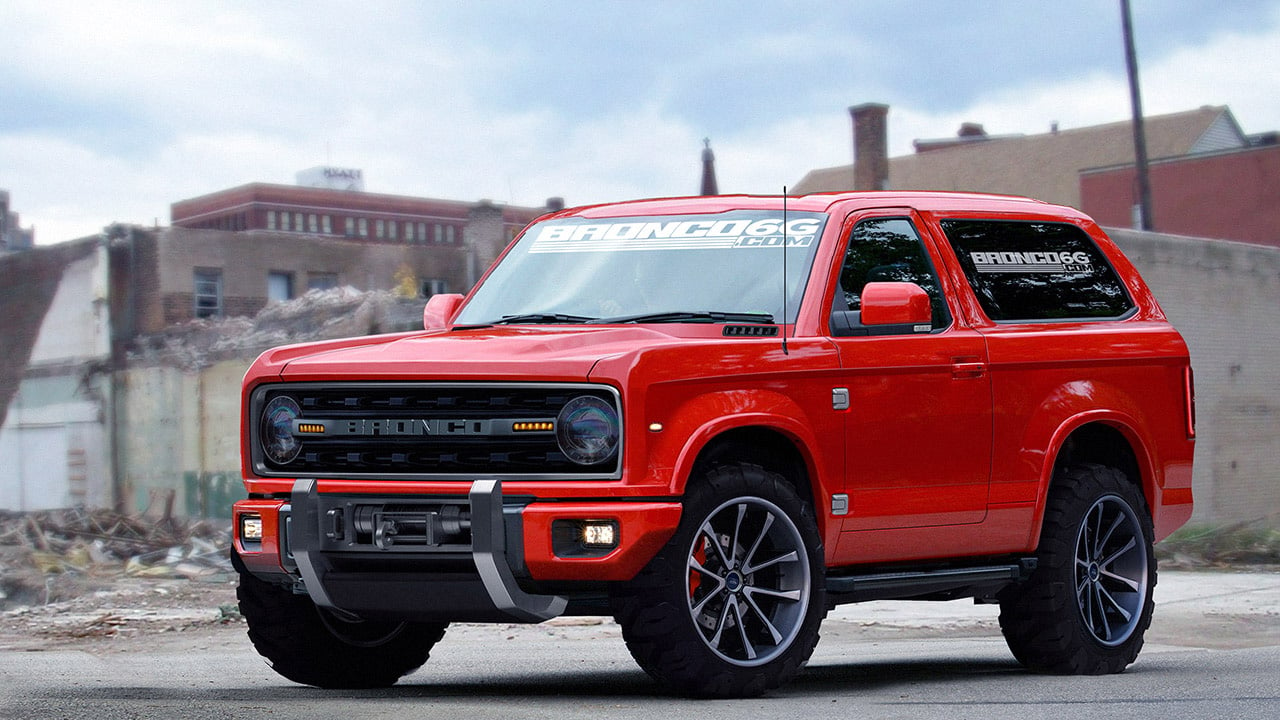 Bronco fan site Bronco6G decided it was tired of waiting for Ford to reveal its much-discussed plans for the Bronco nameplate, which will reportedly return by 2020, so they developed their own renderings of what the burly 4 x 4 reboot might look like.
The designs demonstrate a merger of original first-generation Bronco old-school style with that of Ford's retro-futuristic 2004 Bronco concept car, with slab side, sharp creases and circular headlights.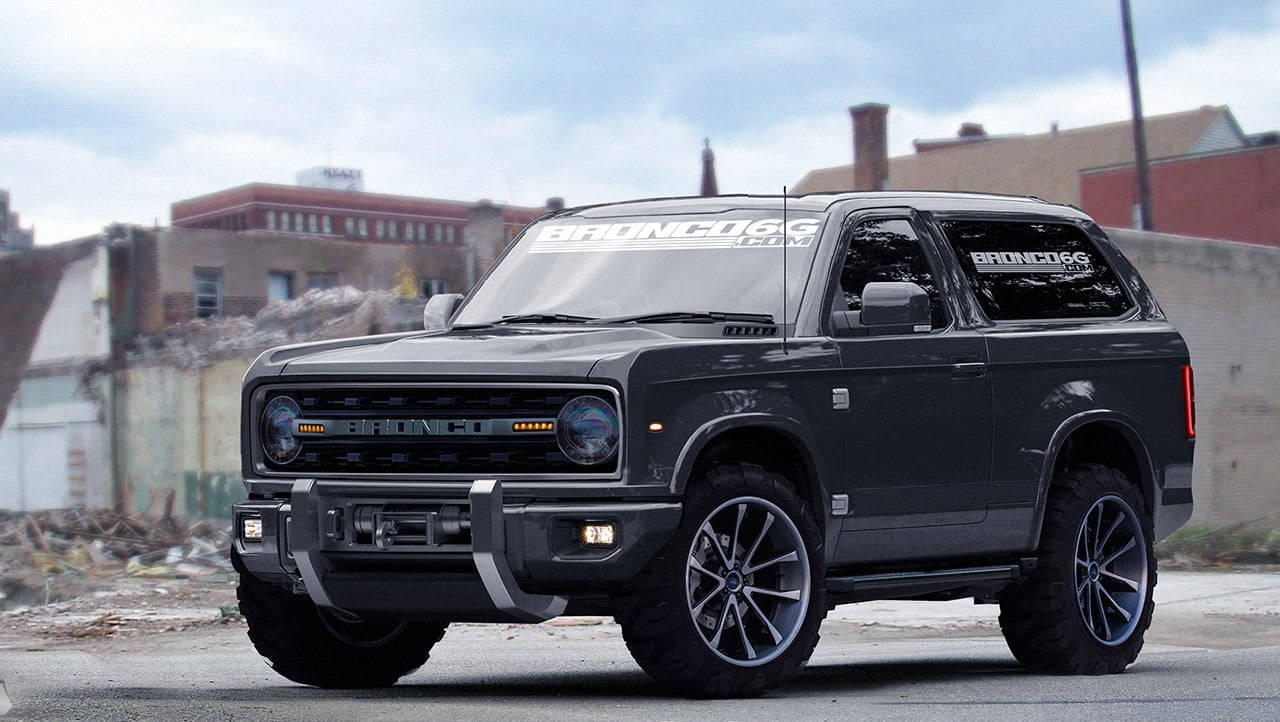 The Detroit Free Press first reported that Bronco will be arrive by 2020 and for it to be built at Ford's Wayne, Michigan truck plant.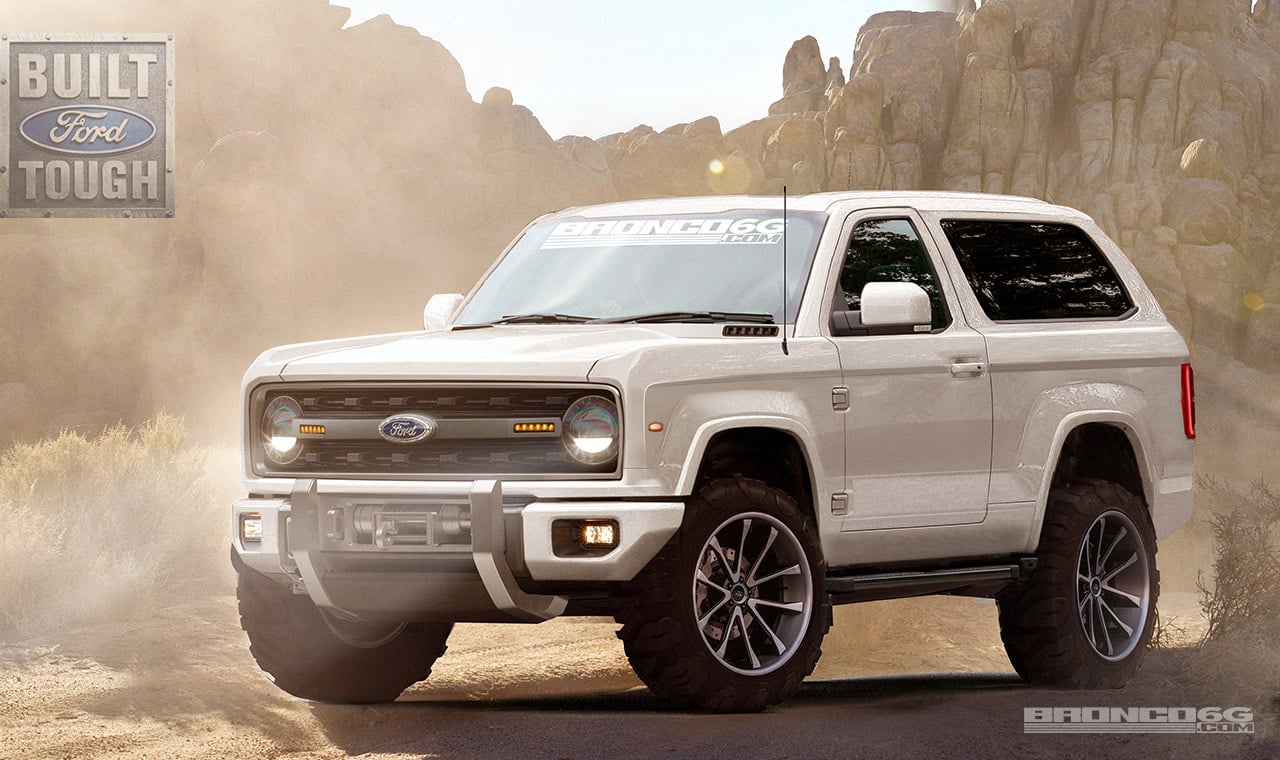 Meanwhile, Bronco6G—which used different grilles, wheels, wheel arches and accessories like a roof rack in its renderings—reports that Ford has bought Jeep Wrangler Unlimiteds and Unlimited Rubicons for benchmark testing as they ready a competitor to top Jeep's off-road ability.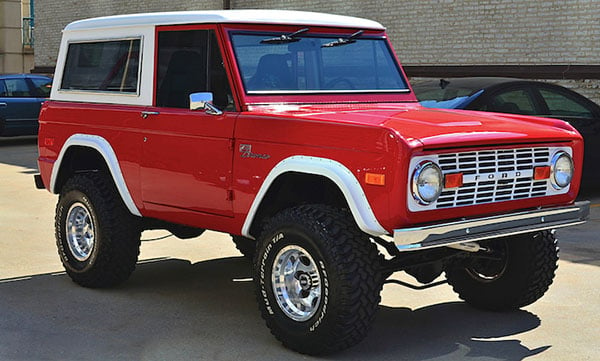 The original Bronco established the template for Ford off-roaders for years and a return to its design would be welcomed by truck enthusiasts.
Ford revisited the design in 2004, when J Mays was the company's design boss. Mays was known for his work on refreshed editions of old cars like Volkswagen's New Beetle and the Ford Thunderbird.
Unfortunately, that 2004 concept proved to be a false start, but it seems that money talks, and that Jeep's recent profits will ensure that the Bronco will eventually make its triumphant return to showrooms.
For the latest car news, follow @MaximRides and Dan Carney on Twitter.