The Ford F-250 Super Duty MegaRaptor Will Stomp Your Puny Truck
Hot damn.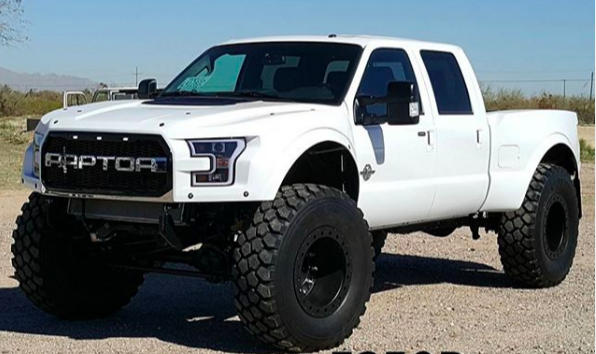 F250R.com
Sure, we're huge fans of Ford's F-150 Raptor off-road supertruck. But we've often wondered why, if Ford wants to build the ultimate beast, why it started with the F-150 rather than an F-250 Super Duty, with its beefier frame and suspension.
Apparently Jeremy Dixon at Tucson's F250R.com was thinking the same thing, so he created the MegaRaptor, a 2005-2016 F-250-based desert monster that exploits the Super Duty's reinforced underpinnings.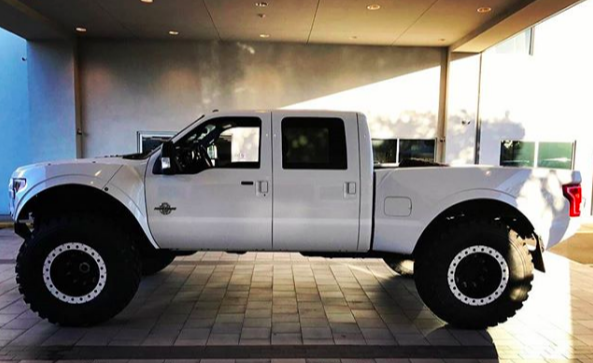 That means a strong solid front axle and 440-horsepower, 860 lb.-ft. 6.7-liter PowerStroke V8 turbodiesel engine power in place of the F-150's independent front suspension and EcoBoost gasoline V6 engine.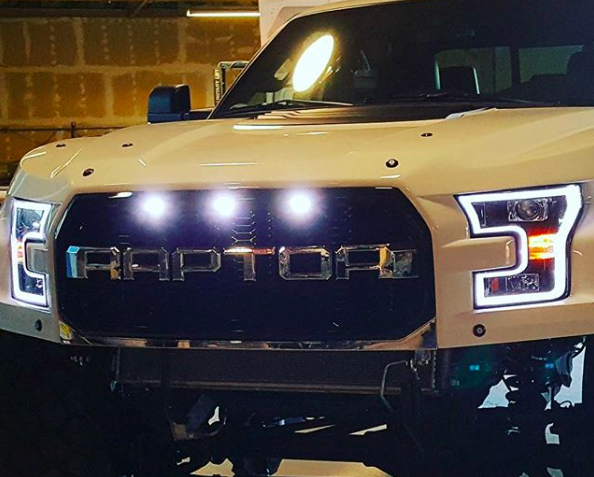 F250R.com's conversion involves lifting the suspension with Icon, BDS, Fabtech, or Carli Suspensions upgrades, heavy-duty Raptor-inspired fiberglass bodywork, massive new bumpers, and towering 46-inch Michelin XZL tires. 
The aluminum military MRAP wheels have rock rings installed to protect the rims from damage.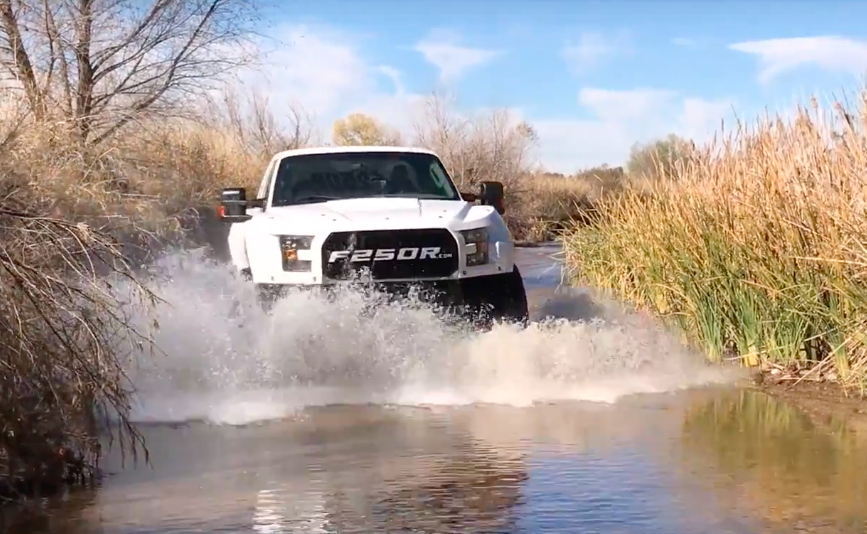 The conversion costs $28,000 on top of the purchase of the Super Duty pickup that serves as the base vehicle. Until Ford decides to build these kind of Super Duties, we can thank F250R for doing the job.