You'll be Totally Unstoppable in the Perfectly Named 'Brodozer'
Pity anything in your way.
It is hard to know which is cooler, that Sparks Trucks built this monstrous 2011 Ford F-350 Super Duty pickup into a Caterpillar yellow "Brodozer" project with hydraulic rear-wheel steering, or that they installed an actual Atari 2600 joystick to steer the rear-wheel steering.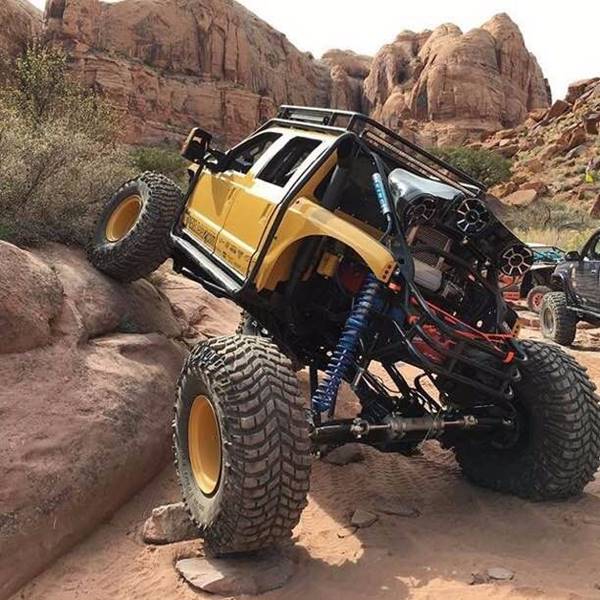 This four-door crew cab beast deletes the cargo bed entirely, keeping the Brodozer short enough to maneuver in tight spaces. And now it can never drag its rear bumper coming down off a rock.
Despite the cool Caterpillar badging and paint, the original Ford PowerStroke 6.7-liter V8 diesel remains under Brodozer's hood, driving all four wheels through the factory six-speed automatic transmission.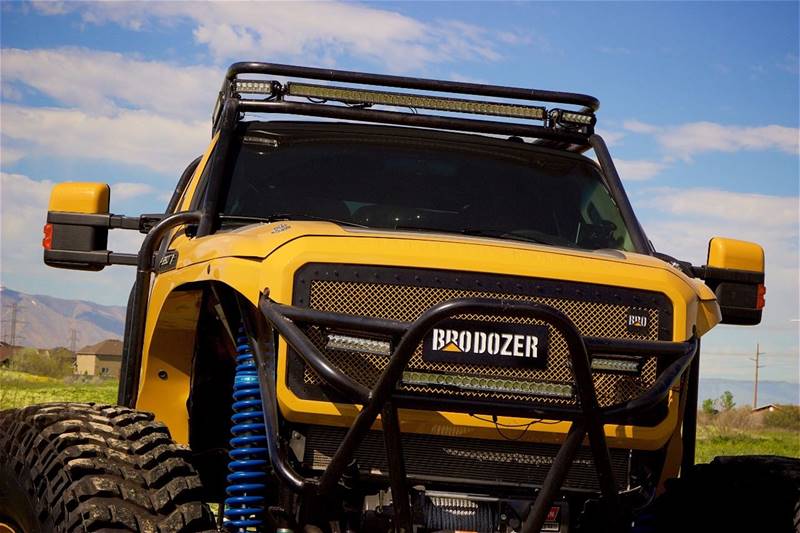 Rear suspension is full monster truck-specification equipment, with its steering controlled by a hydraulic system, with that classic Atari joystick commanding it.
It features Mickey Thompson 54-inch Claw Tires mounted to 20 x 18-inch double-headlock wheels.
Together, all this amazing hardware should make Brodozer unstoppable. And you will be too, if you meet Sparks' $99,000 asking price.
h/t: HiConsumption