The 2019 Ford GT Heritage Edition Is a Glorious Tribute to American Muscle
The $450,000 beast is inspired by the legendary Ford GT that won Le Mans 50 years ago.
In case you're concerned that your 2019 Ford GT will not be sufficiently unique, Ford is now offering the Heritage Edition painted in blue-and-orange Gulf Oil racing livery in tribute to the 1968 Ford GT40 that won the 24 Hours of Le Mans in 1968 and 1969.
" tml-embed-width="500″ tml-embed-height="340″ tml-render-layout="inline
That's not a Ford GT40 won both races; the same GT40 won two years in a row, establishing the Gulf Oil racing colors as a dynasty that was subsequently extended by the Porsche 917s of the early '70s. The Gulf Porsches were immortalized by Steve McQueen's classic racing film, Le Mans.
Ford also won the races in 1966 and '67 with other GT40s, but the '68 car was the first in Gulf colors. This isn't the first time that Ford has offered a tribute GT to enthusiasts; the 2006 GT was also available in Gulf Oil racing colors.
"Many view the Gulf Oil paint scheme as the most famous in motorsports," said Joe Hinrichs, Ford president of global operations. 
"The 1968 GT40 quickly became a global sensation after beating its European competitors on the track four times in a row, and in honor of the 50th anniversary of its win, we're paying fresh tribute to the original with a new heritage limited edition."
The car wore number 9 in 1968 and number 6 in 1969, so the 2019 car will be available wearing a '9' while the 2020 edition of the car will feature a '6.'
Ford has declined buyers' requests for custom blue and orange paint on their new GTs until now, saving the combination for this Heritage Edition. 
But it has been possible to order the car in light blue and apply orange striping to produce the same result, so Ford has some other details to help set the Heritage Edition cars apart.
For example, there are exposed carbon fiber A-pillars and sports unique 20-inch one-piece forged aluminum wheels in high-gloss dark stainless with black lug nuts and orange brake calipers.
Inside, the Heritage Edition boasts ebony Alcantara seat upholstery, instrument panel, pillars, headliner and steering wheel, with contrasting blue and orange stitching on the seats and steering wheel.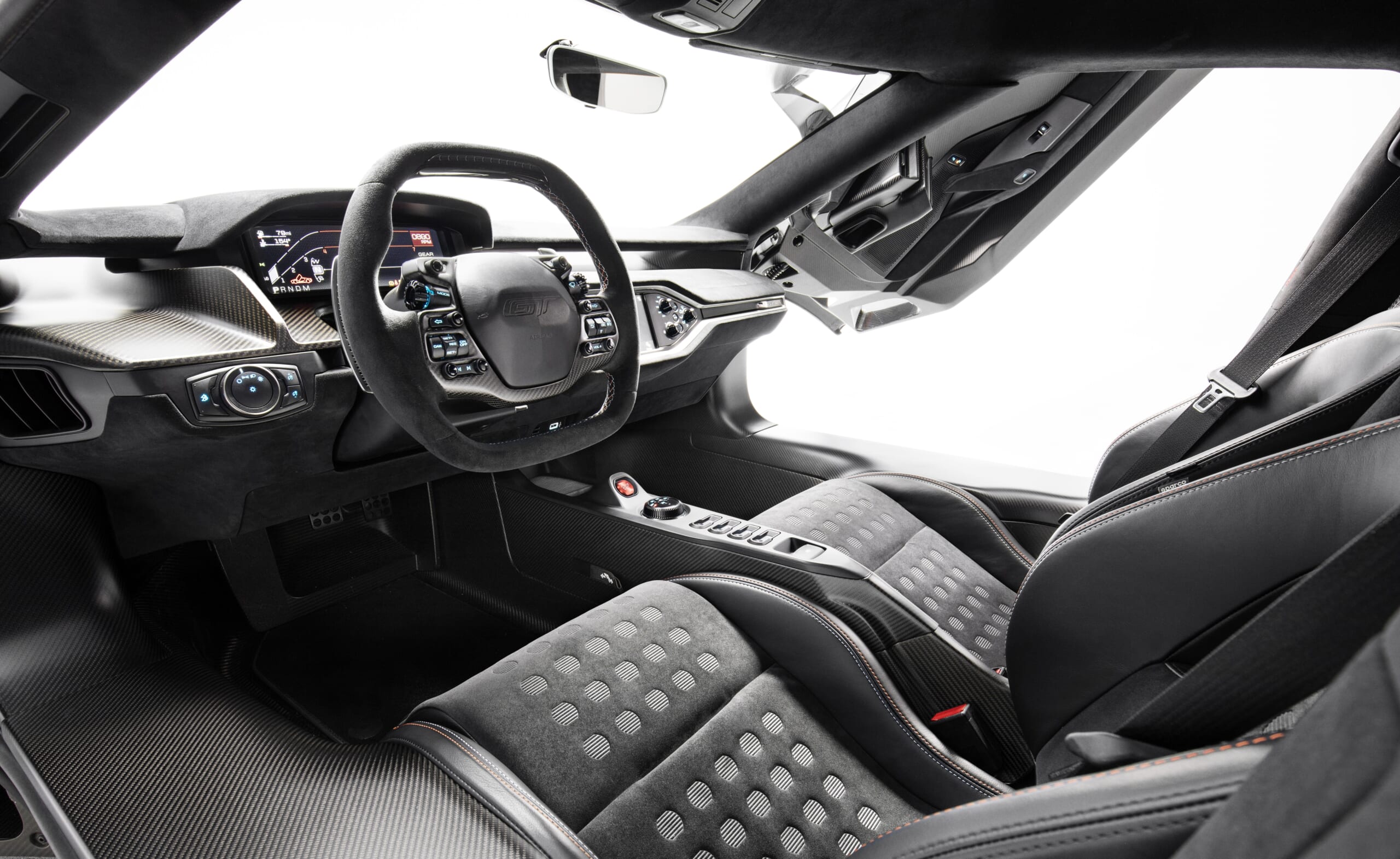 But if are lucky enough to be selected by Ford to purchase one of these $450,000 beauties, just don't try to resell it, like John Cena did. Ford doesn't like that.