Behind The Design Of Ford's Amazing GT Supercar
Get to know this All-American beauty.
Ford design director Chris Svensson gets a gleam in his eye when talking about his prized 1964 Mustang 2+2 fastback. It's been retrofitted to better than-new condition, with some tweaks for added power, but its mission remains comfortable cruising. 
Though he is from England, Svensson has a great appreciation for Ford's heritage and will happily discuss how that '64 Mustang evolved into the 1965 Mustang GT and the Shelby GT350. As head of the design team for the new Ford GT supercar, he could easily have become mired in the history of the original Ford GT40 and the 2005–06 Ford GT tribute car. 
Dave Pericak, Ford's performance director, has been emphatic that the new GT's purpose is to race to win this summer's Le Mans 24 Hours for the 50th anniversary of Ford's resounding 1-2-3 victory over Ferrari in 1966. Because of that, the GT's styling was developed in a wind tunnel, with ontrack performance paramount over appearance.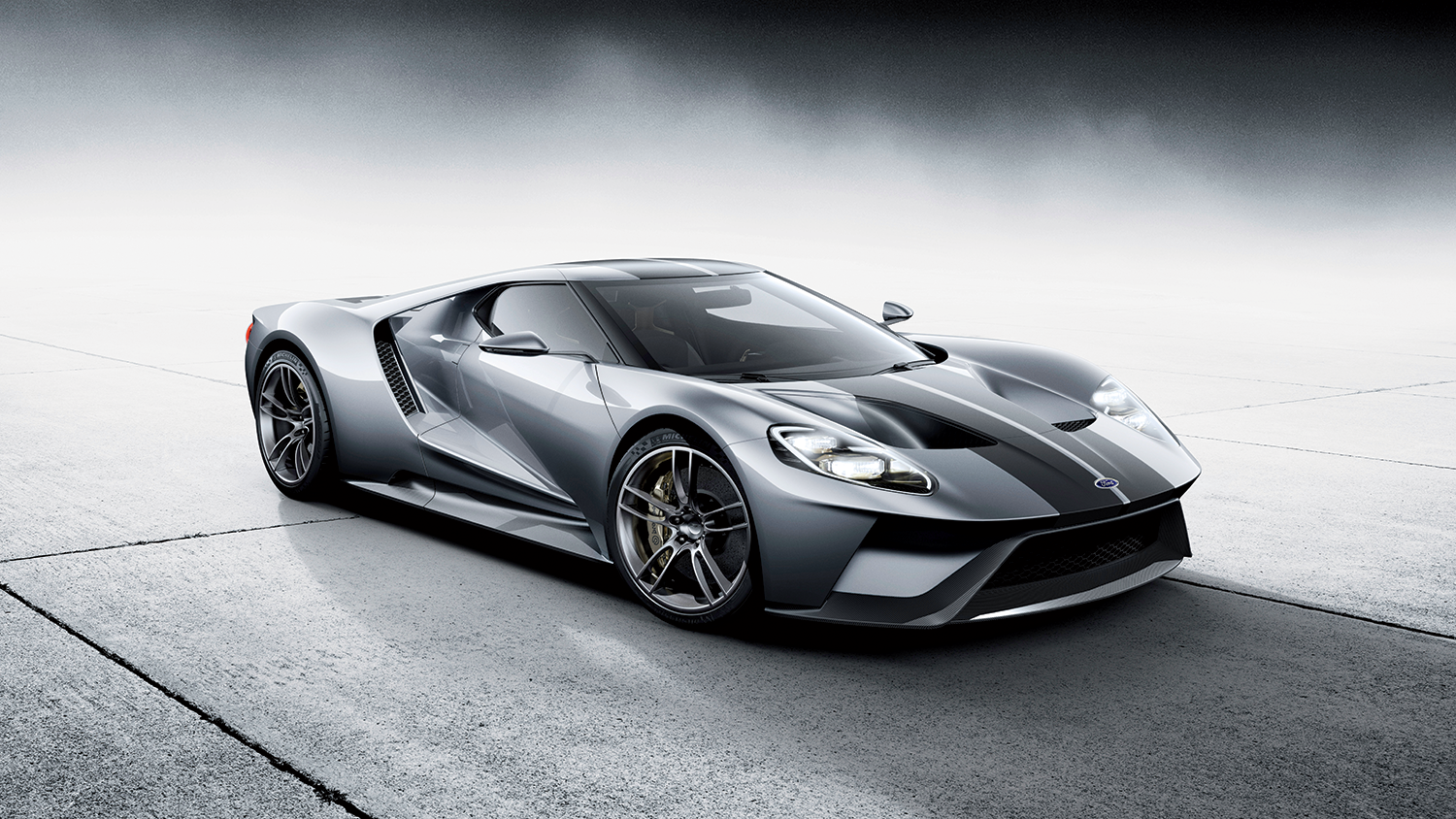 "It would have been so easy to turn this into a science project that transforms into something that looks like no Ford ever," Svensson notes. The goal was to incorporate cues from that original, '60s-vintage GT40 without slavishly duplicating it. "We wanted the car to have a recognizable Ford GT flavor about it," he explains. 
"There were some design elements that resonated, and we tried to modernize them and bring them into the new car. They still resonate, and you still see them, but it is very subtle." 
The 2005–06 Ford GT "perhaps over-delivered" on the nostalgia, Svensson suggests, providing a template of what he didn't want to do this time. Rather than copying earlier cars, Svensson's team incorporated details such as the heat extractor hood nostrils, and a wraparound windshield that blends into the side windows to create the impression of a helmet visor. 
At the same time, many aspects of the design were dictated by the wind tunnel, where reducing drag and increasing downforce were absolutely critical for the future racing version of the GT. "We compromised on a lot of things in the car," says Svensson. "Performance was not one of them." 
Passenger comfort, though, is another story. "It might not have the best interior space," he says. "It is tight, I'll admit." The passenger cabin is extremely narrow, reducing the frontal area that contributes to speed-killing aerodynamic drag. 
From the outside, it doesn't look noticeably different from other cars or earlier Ford GTs. A flying buttress connects the roof to the rear fender, creating the appearance of a roof pillar for a wide cabin, but that buttress is spaced far from the cockpit, creating a channel between them that flows air to the GT's movable rear wing. 
The new GT has modern LED taillights, but they are circular, providing a visual reference to the 1965 original without any performance penalty. 
"It is like a spaceship from the future, but those key elements really hearken back," Svensson says. "It's a once-in-a-lifetime opportunity. I absolutely love working on this project. For me and the team, it was a dream come true." 
If Svensson wants a more comfortable ride, he's already got his '64 Mustang.