5 Reasons the Ford GT40 Is Still a Legend After 50 Years
There's a reason anticipation for the new GT is at a fever pitch.
Ford Motor Co.
When the Ford GT won its class at the 24 Hours of Le Mans in 2016, it marked the 50th anniversary of the Ford GT40's overall victory in the 1966 edition of the race. Now, we've finally been able to drive the street version of the year's most hotly anticipated new supercar.
But why would a revival of an old race car in street form be so interesting to fans a half-century after the GT40's signature win at Le Mans? There were many things that let the GT40 establish its enduring reputation.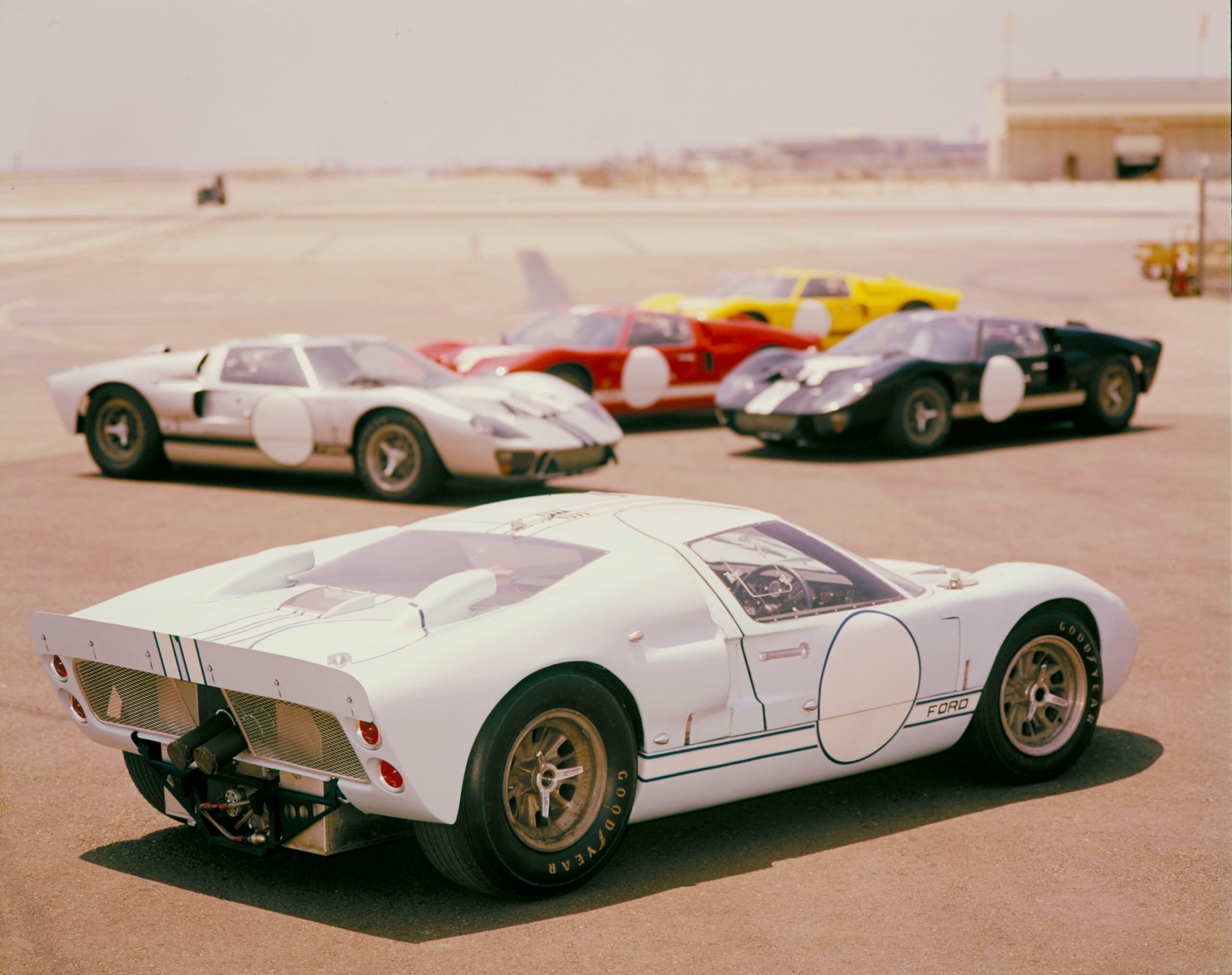 1. The GT40 Dominated.
Ford's contender at Le Mans didn't just snatch victory from rival Ferrari, it dominated the race, winning by a decisive margin and sweeping the podium with first, second, and third-place finishes.
2. Legendary heroes won in the GT40.
Mario Andretti, Dan Gurney, A.J. Foyt, Bruce McLaren and other legendary racers piloted the GT40 to its many wins, along with less-remembered but equally incredible drivers like Ken Miles. When you have the best car it is easier to attract the best drivers.
3. Carroll Shelby Commanded An Unlimited Budget To Race The GT40.
When Henry Ford II's offer to buy Ferrari was spurned by Enzo Ferrari, the Ford boss turned all his massive company's resources toward punishing Ferrari with defeat on the track. 
When race team leader Carroll Shelby asked Ford what his budget was to build and develop the cars, the snarled answer was "Just beat Ferrari."
Events like the use of a Ford company Boeing 707 airliner to fly a replacement windshield to Le Mans explain why reports that the program might have spent the modern equivalent of a billion dollars are considered exaggerations. But only slightly.
4. The GT40 Helped Establish The Mid-Engine Supercar Formula.
Ford began developing the GT40 as a race car in 1964 and then later introduced road-going versions about the same time Lamborghini launched the mid-engined Miura. Together, the cars set the pattern for all the supercars to follow.
5. The GT40 Was Unbelievably Fast.
The performance of modern supercars and muscle cars has left a lot of famous old performance cars in the shade, so it is easy to think that cars like the GT40 weren't really as fast as we remember them being.
The GT40 was every bit as fast as its legend suggest, topping 210 mph on the Mulsanne straight at Le Mans. On bias-ply tires. So, yeah, it was really fast.