The 2018 Cobra Jet Will Be the Quickest Mustang Ever
Ford claims this Dodge Demon killer will run an absurd 8-second quarter mile.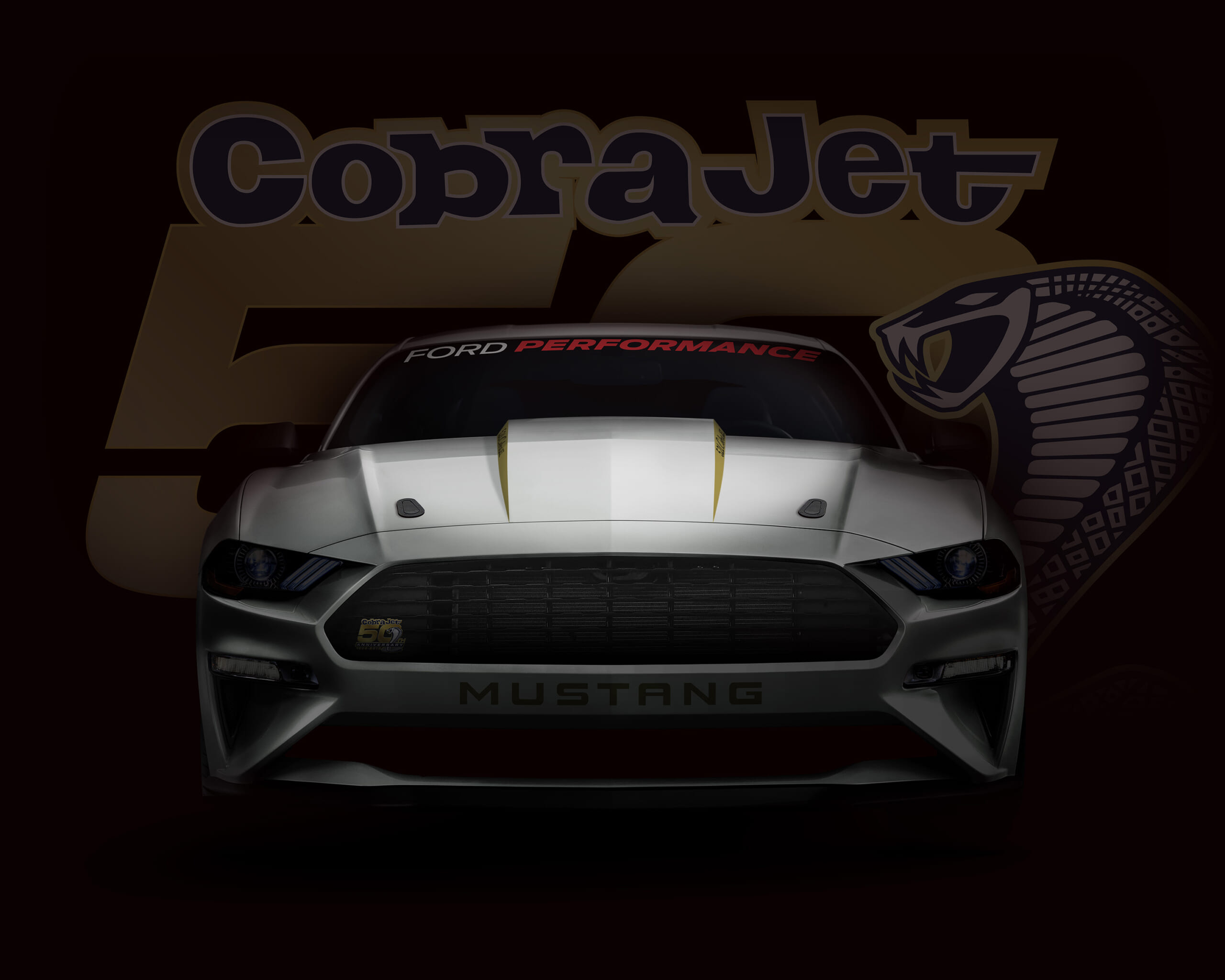 Following its past practice of introducing a new drag racing-only version of the Mustang on even-numbered years, Ford released a sneak preview image of the 2018 Mustang Cobra Jet.
The most recent Cobra Jets were available in 2016 and 2014 as track-only drag racers, but the 2018 model will be even faster than those cars, Ford pledged, with a quarter mile acceleration time of about 8.5 seconds at 150 mph.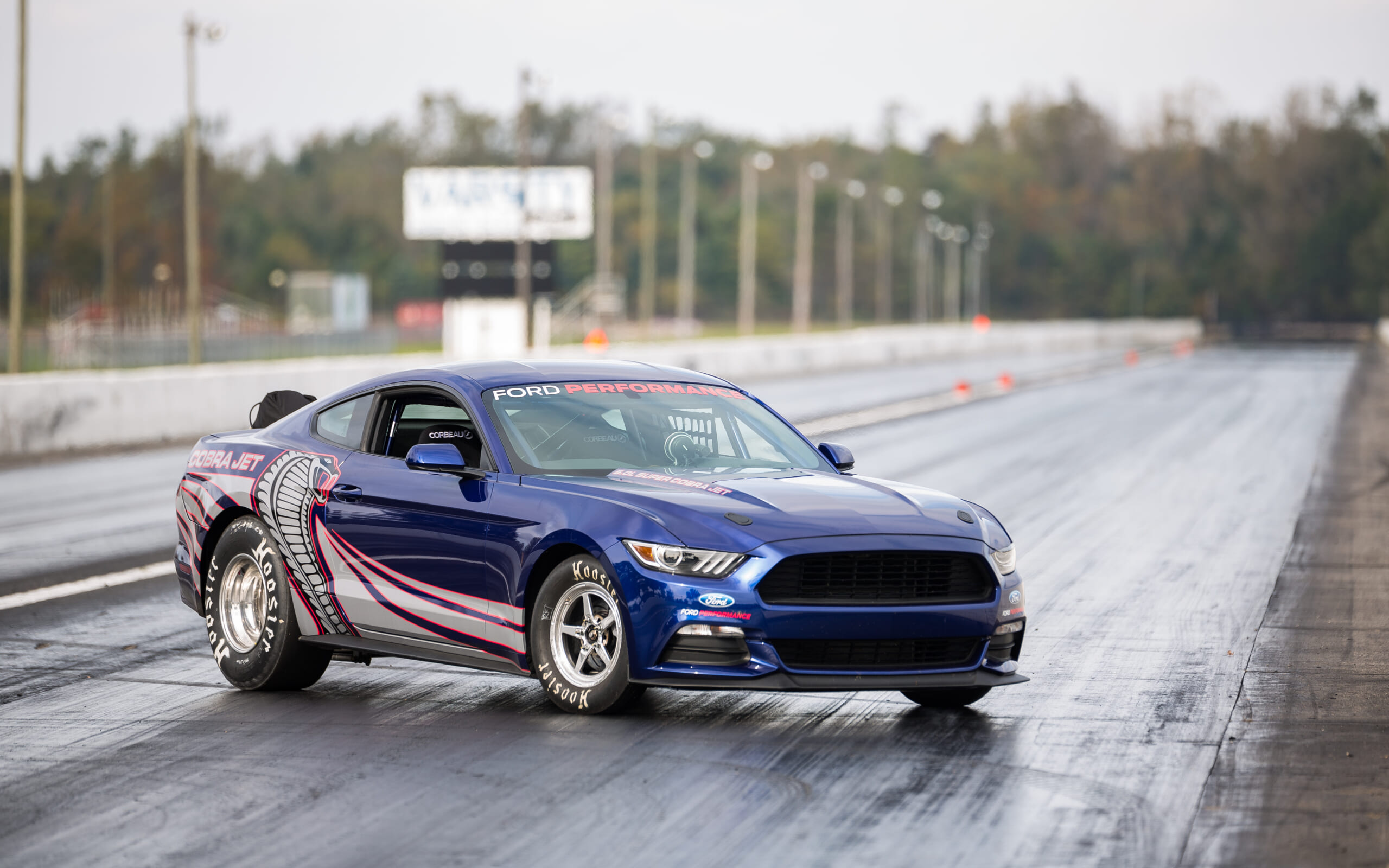 2018 marks the 50th anniversary of the very first big block 428 Cobra Jet in 1968. Ford will build just 68 new Cobra Jets in tribute to that launch year, only in Race Red or Oxford White.
Power is from supercharged 5.2-liter Coyote V8, with performance tuned by Ford Performance to give racers a proven, durable powertrain.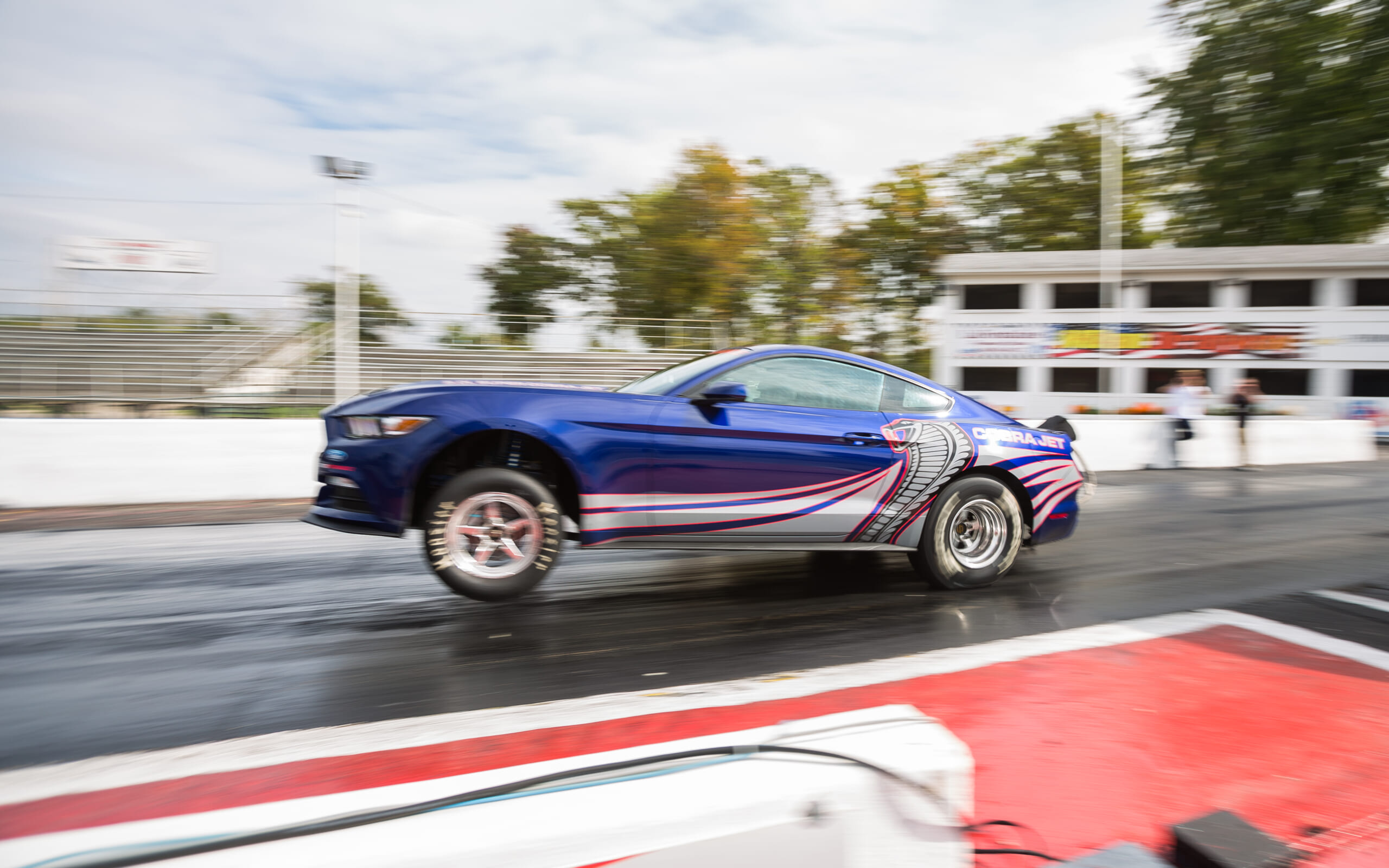 "From the very first Mustang Cobra Jets dominating the 1968 NHRA Winternationals to our modern-day Cobra Jet racers, the Ford Performance Parts team continues to build the Cobra Jet brand based on its success at the track over five decades," said Eric Cin, global director, Ford Performance Parts. "That, in turn, has inspired generations of Mustang fans to create their own performance machines for the street."
Unlike regular Mustangs, the Cobra Jet employs a solid rear axle because of that design's better ability to gain traction. The CJ's rear axle features a unique four-link rear suspension, along with a Ford 9-inch solid rear axle from Strange Engineering. 
As a sub-10-second quarter mile car, the Cobra Jet includes the necessary NHRA-certified roll cage and Racetech FIA seats. It also has a drag race-specific coil-over suspension with specially designed Weld Racing wheels that have 50th anniversary badging.
Final specifications will be released this summer.