Ford Rolls Out Three New Colors For Mustang GT350
Color us impressed.
The Ford Mustang GT350 is galloping into model year 2017 with three poppy new colors.
Grabber Blue, deeper Lightning Blue and Ruby Red Metallic will replace the old colors Deep Impact Blue and Competition Orange. Additionally, the Blue Oval boys have made the GT350's track package standard equipment for 2017, because it turns out that no one wants a GT350 that isn't track-ready.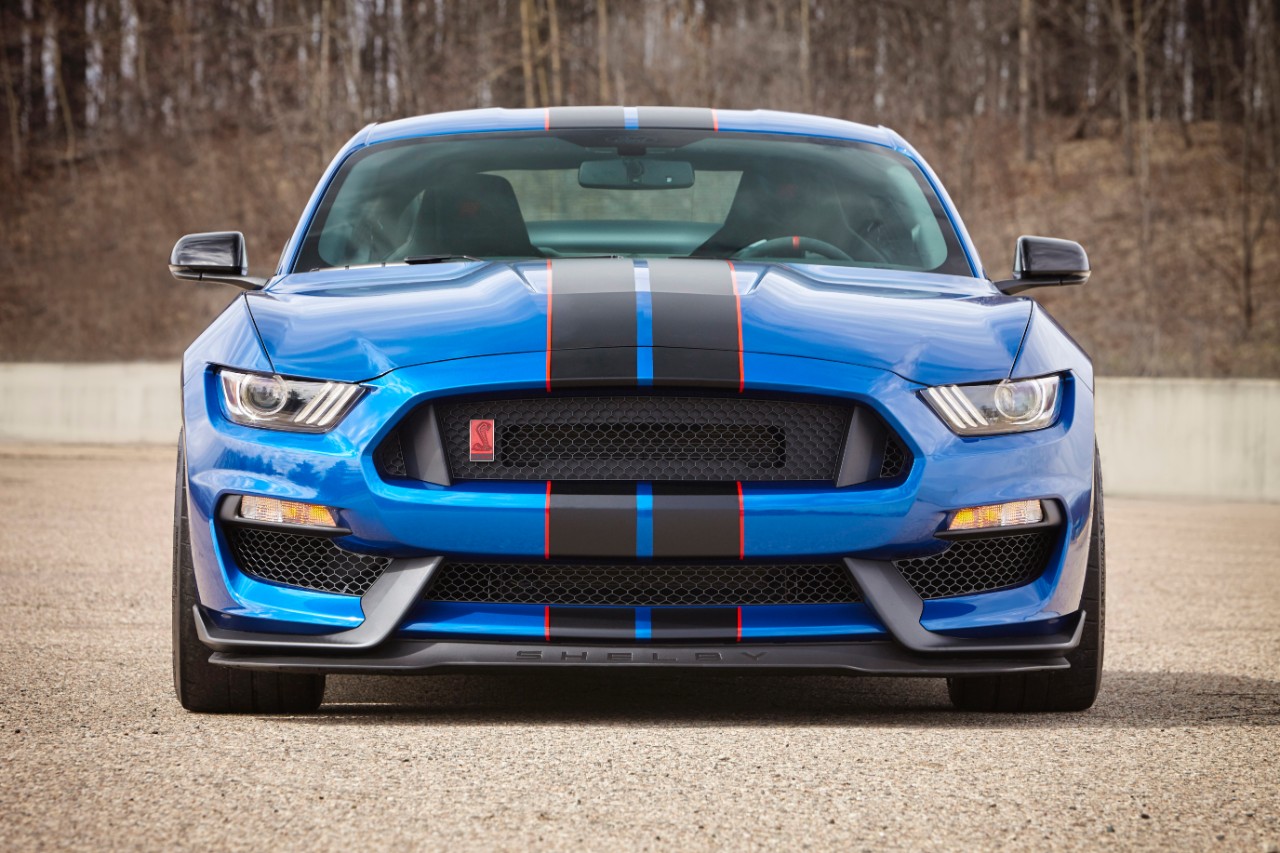 That means all new GT350's enjoy an aluminum tower-to-tower brace, a high-downforce rear spoiler, coolers for  engine oil, transmission and differential, plus MagneRide adjustable shock absorbers.
It seems like buyers also want more gadgets and amenities, despite the GT350's track pretensions, so for 2017 there's an electronics pack with Sync 3 voice-activated navigation ("Siri, please find the winner's circle!"), an upgraded audio with nine speakers instead of only seven and power-adjusted sports seats in place of the manual Recaro seats.
No word yet on how much more the car will cost with these goodies, but so far Ford fans haven't seemed particularly concerned with the GT350's price.
For the latest car news, follow @MaximRides and Dan Carney on Twitter.