This 1970 Ford Mustang Mach 1 Is A Raging Restomod With 912 HP
RK Motors' "scary fast" custom muscle car has nearly three times the power of the original 'Stang.
To juice up a stock Mustang in 1970, you could upgrade to Ford's Mach 1 performance package and get a larger 335-horsepower, 7.0-liter V8. 
RK Motors—the same acclaimed custom shop that made a Bronco-Humvee hybrid as a tribute to fallen Navy SEAL chief Adam Brown—is selling a '70 Mustang Mach 1 restomod that packs nearly three times more power than Ford ever intended.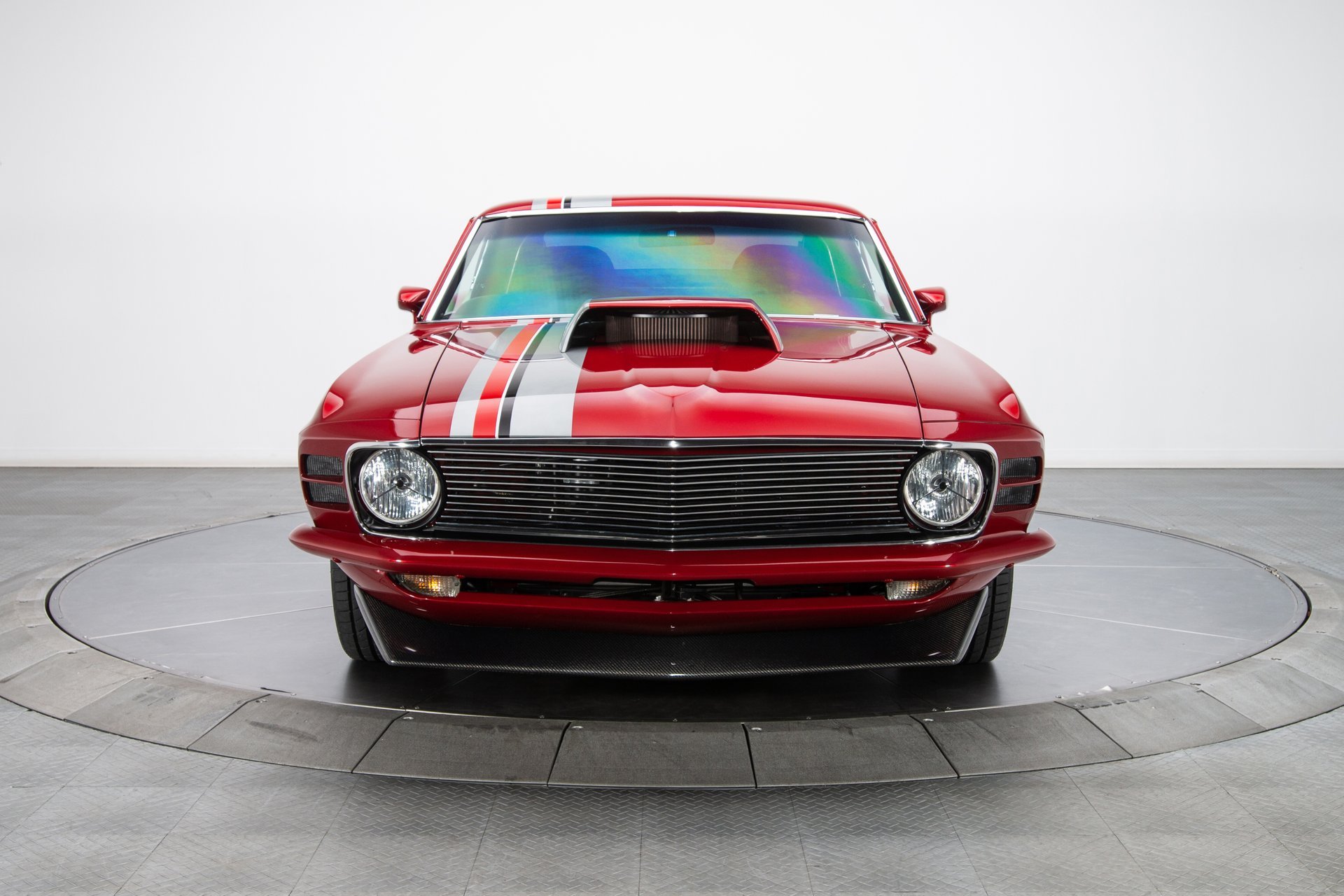 With a goal of making this first-gen 'stang "scary fast," the Charlotte, N.C.-based team dropped in Jon Kasse's massive 9.8-liter version of the Boss 429 engine that's mated to a four-speed automatic transmission capable of handling all 912 hp. 
That figure isn't theoretical—RK Motors actually tested it on the dyno. And you thought Classic Recreations' 815-hp '69 Mustang Boss was ridiculous.
Modern Willwood disc brakes rein in all those horses, while a Mustang II-style suspension in the front and an updated four-link suspension in the back offer the best of both times.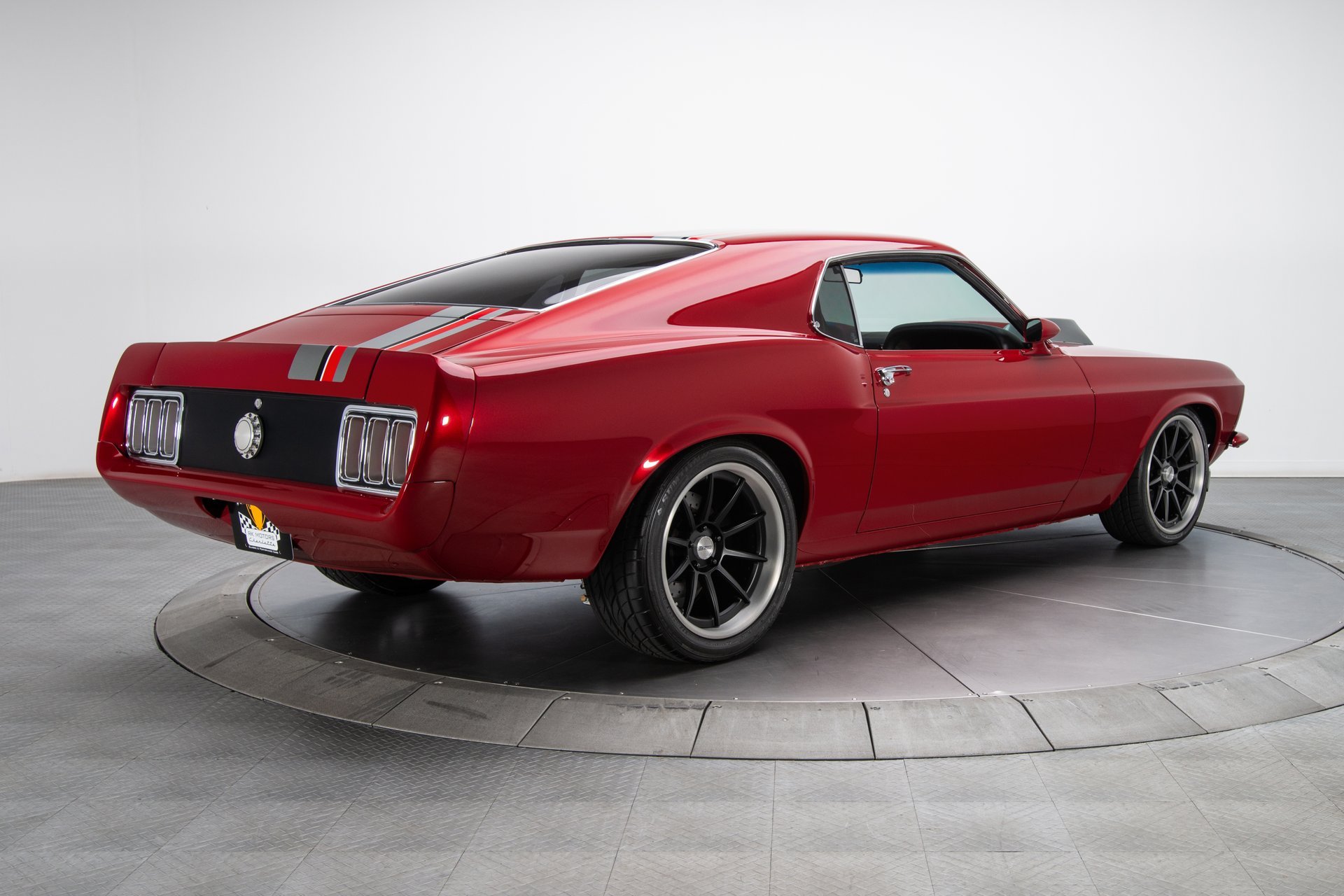 The vintage ride is sure to turn heads, too. Auto body experts exaggerated the Boss 429-style hood fronts, added carbon fiber splitter points and painted it in their version of Lexus' bright red paint. 
Inside, you get satin black Corbeau bucket seats adorned in plush suede and leather, a carbon fiber instrument panel, more carbon fiber trim around a classic short Lokar shifter, and vintage controls for a modern AC.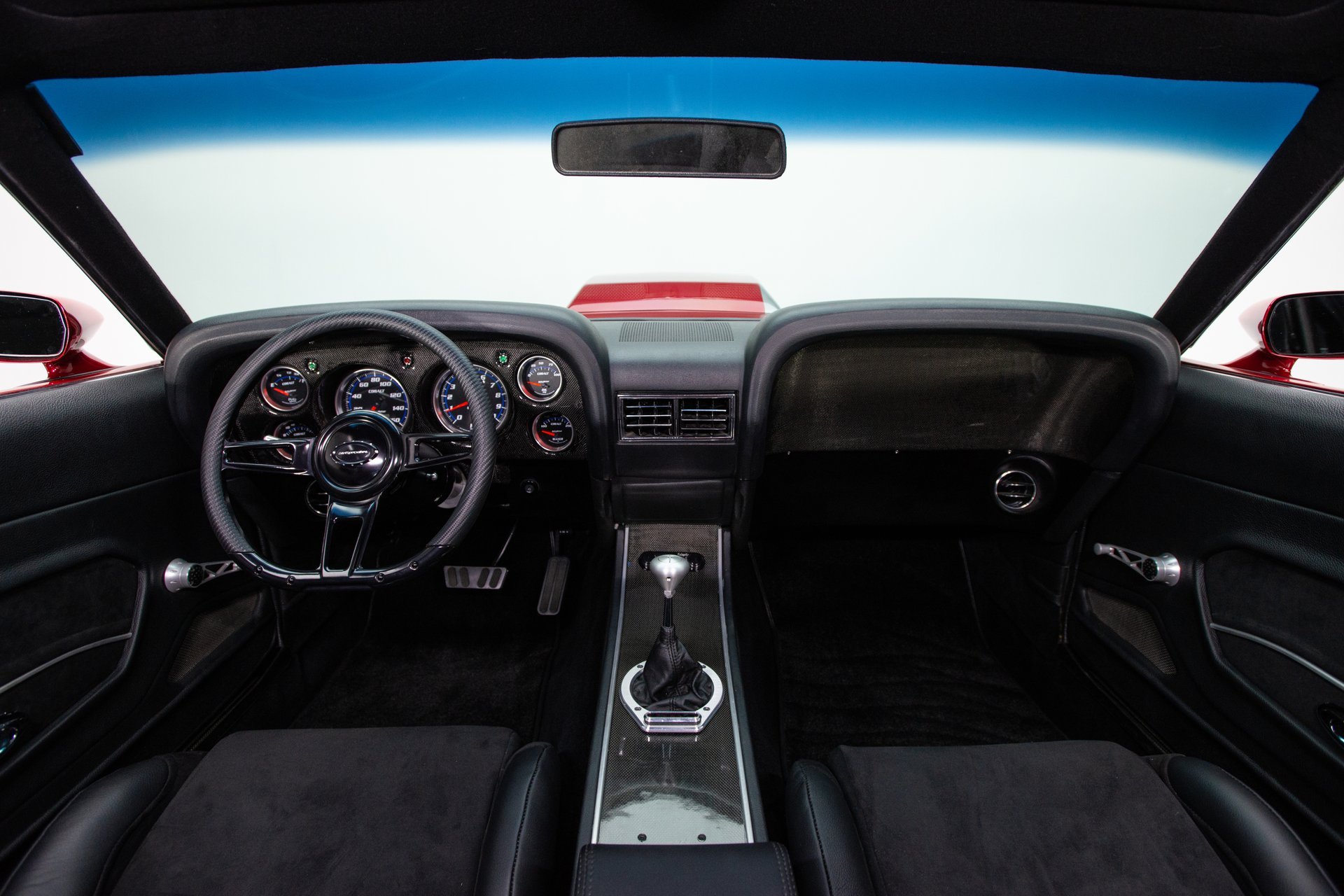 The price tag for this 1970 Ford Mustang Mach 1 restomod is set at $139,000, but financing and trade-in options are also offered, making it easier than ever to own this piece of American pony history. 
Visit RK Motors' website for further details.