This Jet Fighter-Inspired Ford F-22 Raptor Will Help You Live Out Your 'Top Gun' Fantasies
Just don't pull a Goose.
There is a long history of Fords named after fighter planes, most especially the P-51 Mustang, so it makes sense that the company would build a special edition of its Raptor off-road truck as a tribute to the Lockheed Martin F-22 fighter.
Ford is a longtime sponsor of the Experimental Aircraft Association, so it built this one-of-a-kind supercharged Raptor for a fundraising auction at EAA's annual fly-in in Oshkosh, Wisconsin.
Ford's team working on the truck aimed to connect it to the Lockheed F-22 Raptor fighter by adopting some of the plane's unique style, capabilities, and design features of the 2017 F-150 Raptor pickup.
Among the modifications to the truck are a twin-turbo, Whipple intercooled, high-output EcoBoost engine, along with enhancements to the suspension, wheels, brakes and lighting. 
The F-150 Raptor also features a purpose-built audio system and interior modifications, so you can enjoy it even while sitting still.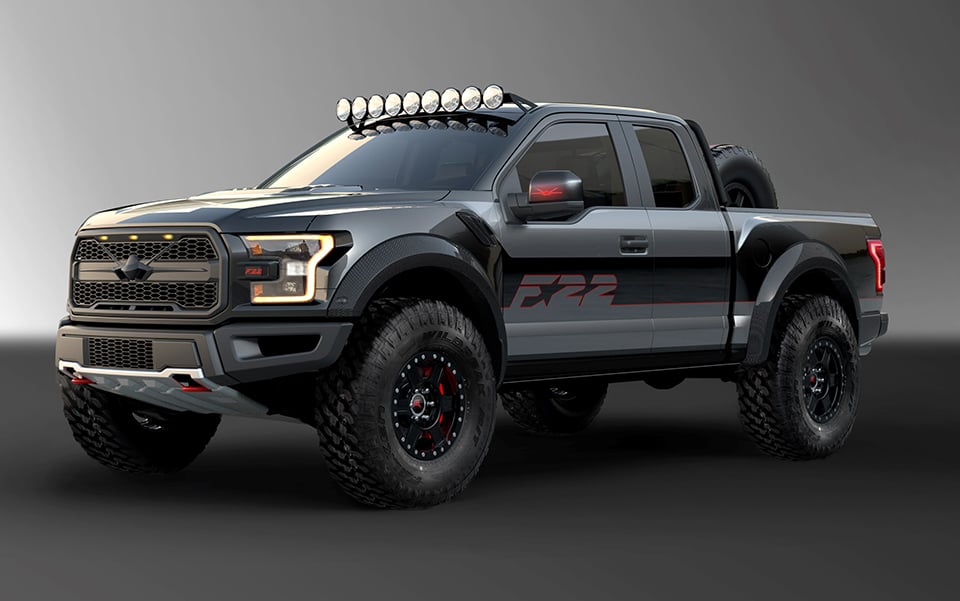 Ford's contributed vehicles have raised more than $3 million for EAA so far.