Ford Racing a Totally Stock Raptor in the Insanely Grueling Baja 1000
That's how badass this thing is.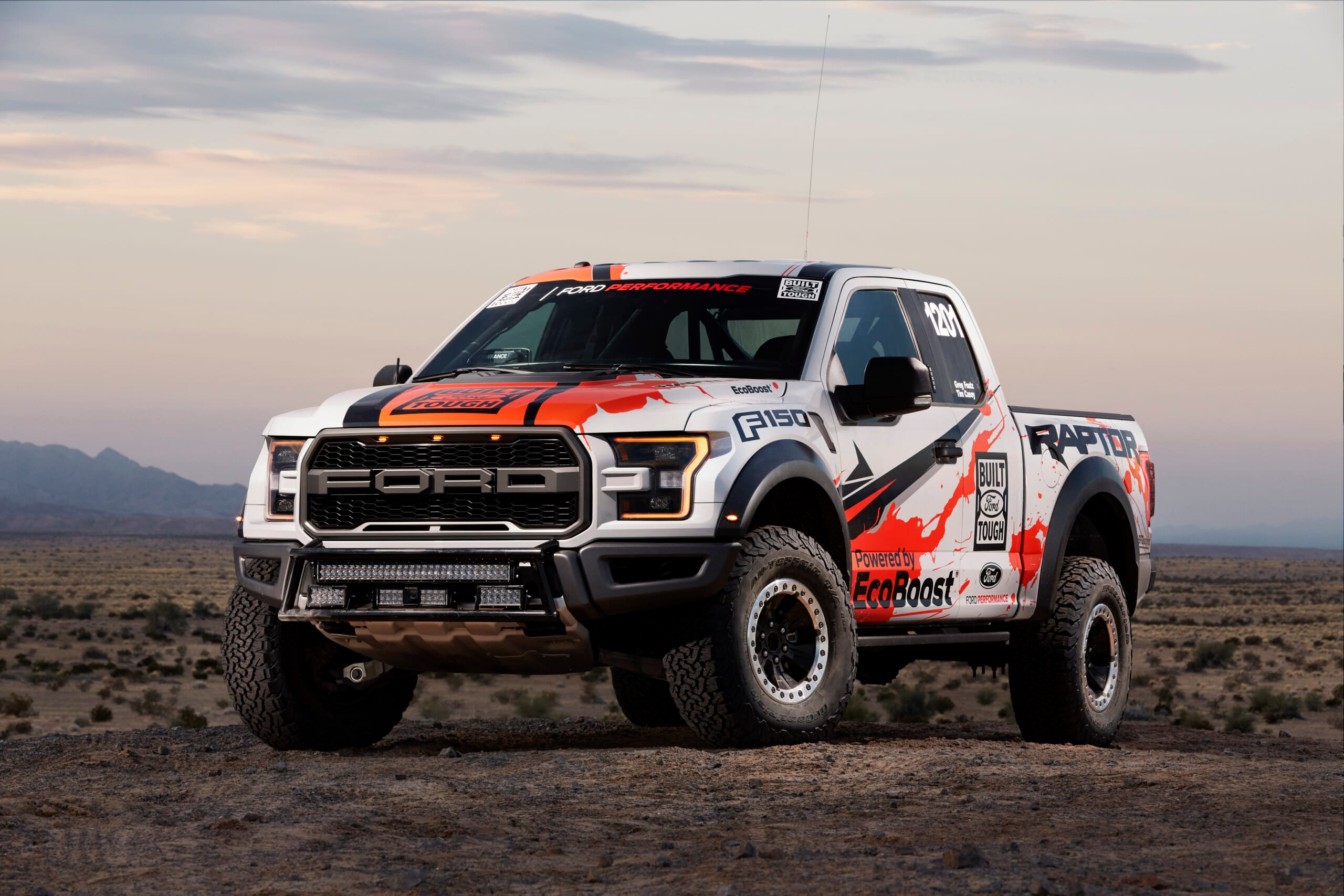 This week Ford is previewing its 2017 F-150 Raptor race truck for the Baja 1000 off-road race at the Specialty Equipment Market Association show in Las Vegas.
https://www.youtube.com/watch?v=7nfcyXR-IX0
The burley Blue Oval desert racer will sit alongside the airbrushed hot-rods at the convention center all week, then head to Mexico for the 49th annual thousand-mile race down the Baja Peninsula.
Ford is running the truck in bone stock form to show the Raptor's strength, using its 450-horsepower, 510-lb.-ft. twin-turbocharged EcoBoost 3.5-liter V6 engine, B.F. Goodrich K01 tires and six-mode Terrain Management system.
"We did the minimum that we had to do to get it legal to race," said racing driver Greg Foutz. "Roll cage, fuel cell, safety seats and belts; just the basic stuff to race. We didn't add anything to this truck that we didn't have to just for safety purposes."
Ford's history in the Baja 1000 stretches back to the races earliest days, when the original Bronco enjoyed success.