Leaked Documents Reveal All-New Ford Raptor Will Be Most Powerful Ever
It's like Watergate, but way more awesome.
Ford Motor Co.
Truck enthusiasts tend to be conservative by nature, so you'll have to pry their V8 engines from their cold, dead hands. Unless turbocharged V6s are so irresistible that they'll be glad to switch.
That's Ford's thinking with the 2017 F-150 Raptor, whose showroom debut is hotly anticipated this fall. As dealers prepare for the truck's arrival, the Blue Oval has released information to them in anticipation, and one of them leaked the horsepower and torque ratings to the truck blog, FordRaptorForum.com.
The eagle eyes at TheFastLaneTruck.com spotted the document on the Raptor forum and posted it on their site, revealing that in addition to 450 horsepower, the 2017 Raptor's twin-turbo V6 will churn out an incredible 510 lb.-ft of torque. Towing capacity is rated at 8,000 lbs. for those Raptor drivers anticipating hitching their off-road racer to a big trailer.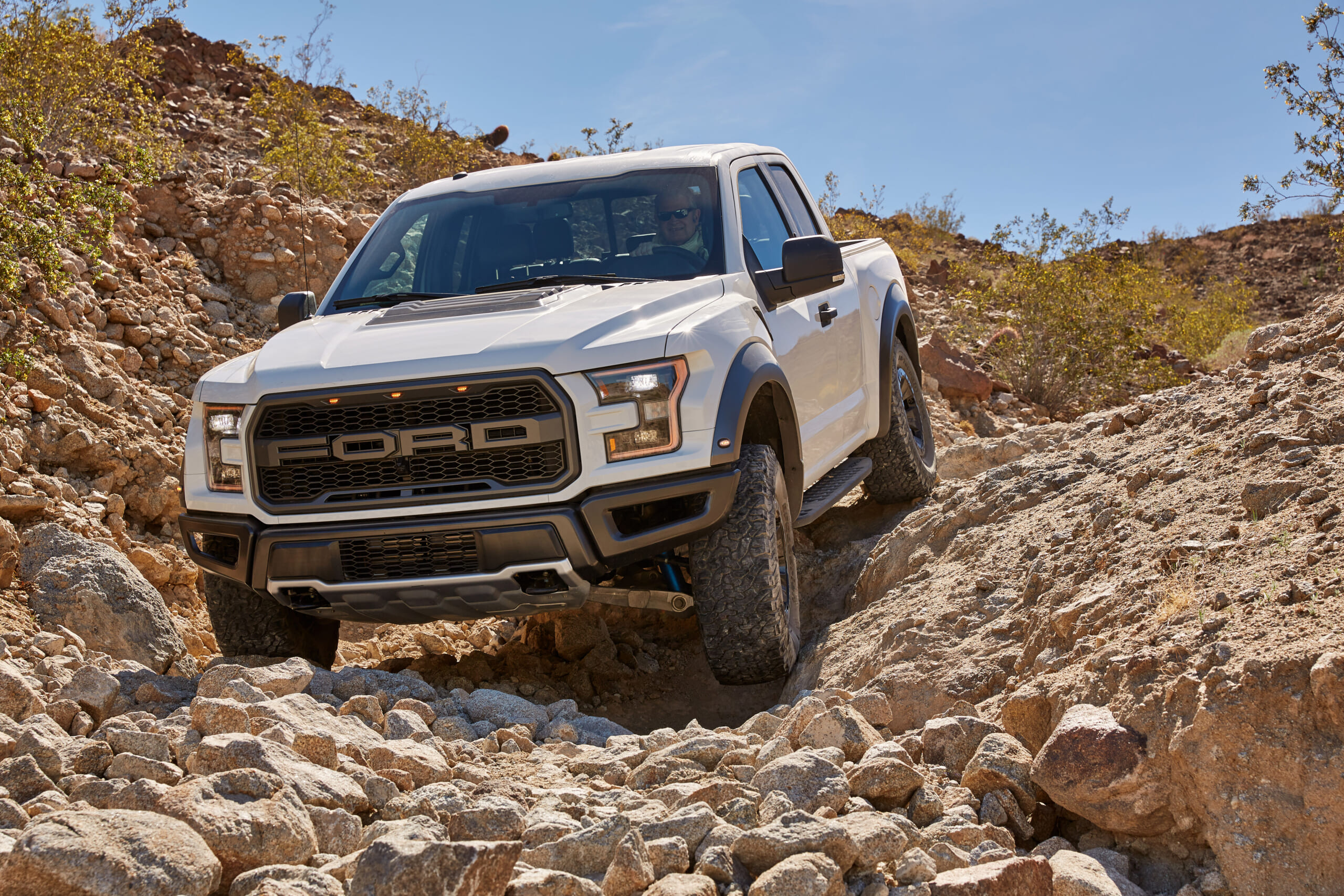 Ford's official Raptor launch is imminent, so stay tuned for details.