The Gorgeous Ford Shelby GR-1 Concept is Headed To Production
Only 325 of these striking, vintage-style supercars will be made.
Ford
The Ford Shelby GR-1 is yet another wild concept car that never had a hope of heading to production…until now.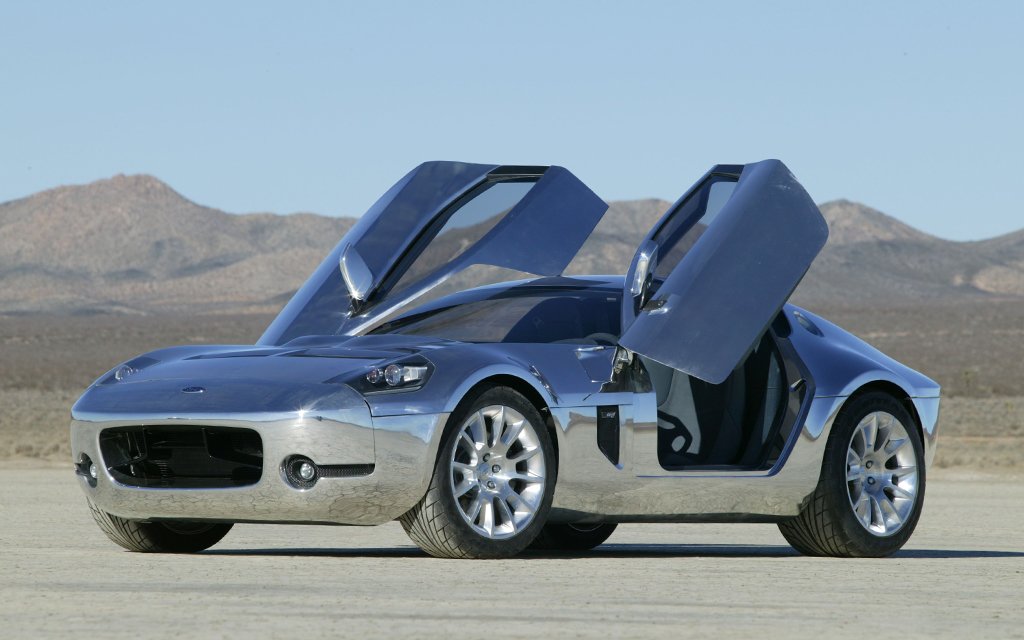 Superformance—a California tuning shop that takes pride in juicing up luxurious '60s-era racers like this 201-mph Shelby Cobra—will build up to 325 units of the same head-turning supercar that the Detroit-based automaker debuted at the North American International Auto Show back in 2005. 
"The plan is a supercharged V8," Superformance CEO Lance Stander told Robb Report. "It sadly won't be a V10. Ford doesn't have a V10 apart from one they utilize in trucks, and we want the GR-1 to be a production car with a production engine—all coming from Ford."
When Robb Report asked if it's the same 700-plus-horsepower, supercharged V8 under the hood of the new 2020 Mustang Shelby GT500, Stander responded, "You're thinking on the right track."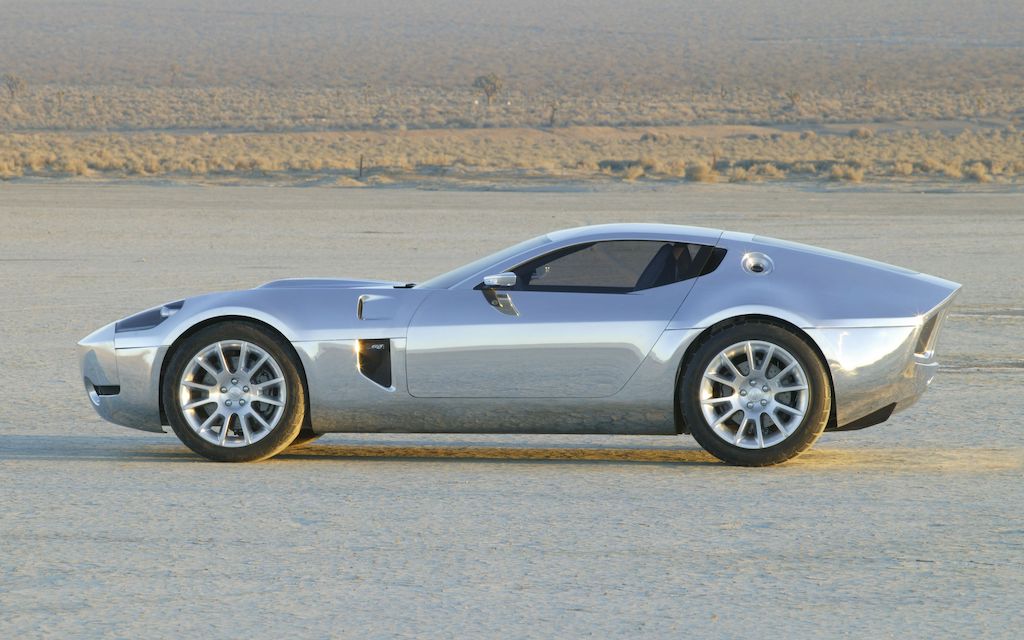 The GR-1 will also run the GT500's automatic Tremac dual-clutch transmission, but Stander added that there are plans for a six-speed manual, as well as an alternative all-electric drivetrain.
"We simply can't ignore the market's move towards electric, and where it will be when this car comes out in two years' time," Stander said.
As Car and Driver notes, the GR-1 was originally created as a tribute to the Cobra Daytona coupe. All of Superformance's versions will have shimmering aluminum bodies that can be polished or painted—we definitely prefer the former. 
The limited-edition ride will definitely be made, but exactly when you'll be able to buy one is up in the air. 
Per Robb Report: 
Superformance wants to make and sell its Ford Shelby GR-1 under the Low Car Volume Manufacturers Act, which allows the production of up to 325 models.

All the paperwork from the various government agencies has cleared, save a stamp of approval from NHTSA (National Highway Traffic Safety Administration). The paperwork is waiting on an NHTSA desk, and while "we expected a delay, we didn't think it would be this long," notes Stander.

"We thought it would come through in early January of 2019, but with the government shutdown, who knows how much longer it will take." The minute the agency approves, the build can begin.
We can't wait to see Superformance's Shelby GR-1 in real life, because this thing is absolutely gorgeous.