Ford Says Goodbye To GT Supercar With Most Powerful Version Yet
The $1.7 million, track-only Ford GT Mk IV brings the American supercar's legacy to a close.
(Ford)
The last batch of Ford GT road cars—20 limited editions literally infused with pieces of the automaker's 2016 Le Mans-winning race car—are currently being delivered. But there's still one more opportunity to own a new version of the first American supercar before production concludes.
According to Ford, the GT Mk IV represents "the ultimate and most extreme track-only Ford GT ever." It serves as a fitting conclusion, given that the GT's legacy began with the Ford GT40's Carroll-Shelby-coached 1-2-3 finish at the 1966 Le Mans endurance race.
As Car and Driver points out, the twin-turbocharged 3.5-liter V6 is now cranks upward of 800 horsepower, up 140 horses from the stock GT's 660 hp. Instead of a seven-speed dual-clutch transmission, a "proper racing gearbox" transfers the juice to centerlock wheels clad in Michelin Pilot Sport racing slicks.
Aside from the output increase, the most substantial alterations come on the longtail carbon fiber body, which now features a massive front splitter, beams in place of headlights, a slatted hood, and a hulking fixed rear wing.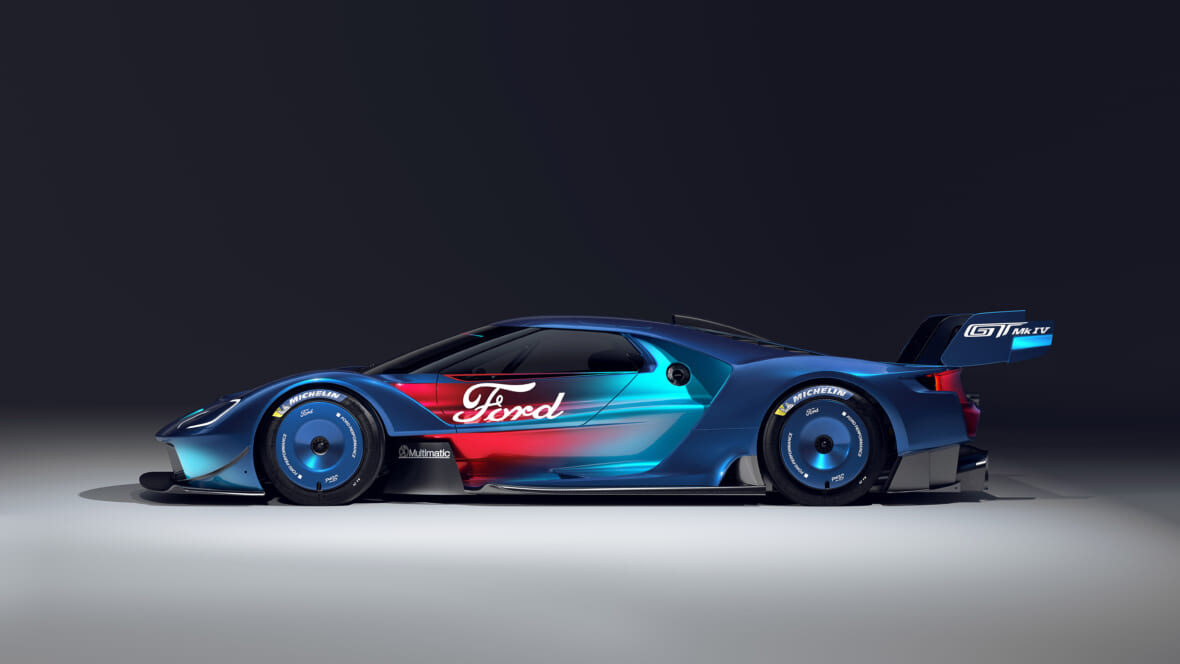 C&D adds that the Mk IV designation is a nod to the 1967 Le Mans-winning GT Mk IV, which marked the first and only time an all-American team won the famed endurance race.
"The original GT Mk IV held nothing back for max track performance, and the new Ford GT Mk IV brings it in the same way," said Mark Rushbrook, global director, Ford Performance Motorsports.
"With an even higher-level of motorsport engineering and performance, plus a completely new carbon fiber body that is functional and striking, the Mk IV is the ultimate sendoff of the third-generation supercar."
Limited to 67 examples, the Ford GT Mk IV retails for $1.7 million. After the client application process concludes, deliveries will begin in spring of 2023.