The Ford GT40 Replica Driven by Christian Bale in 'Ford V. Ferrari' Is Up For Auction
Here's a great chance to cop the ride featured in the high-octane box office hit.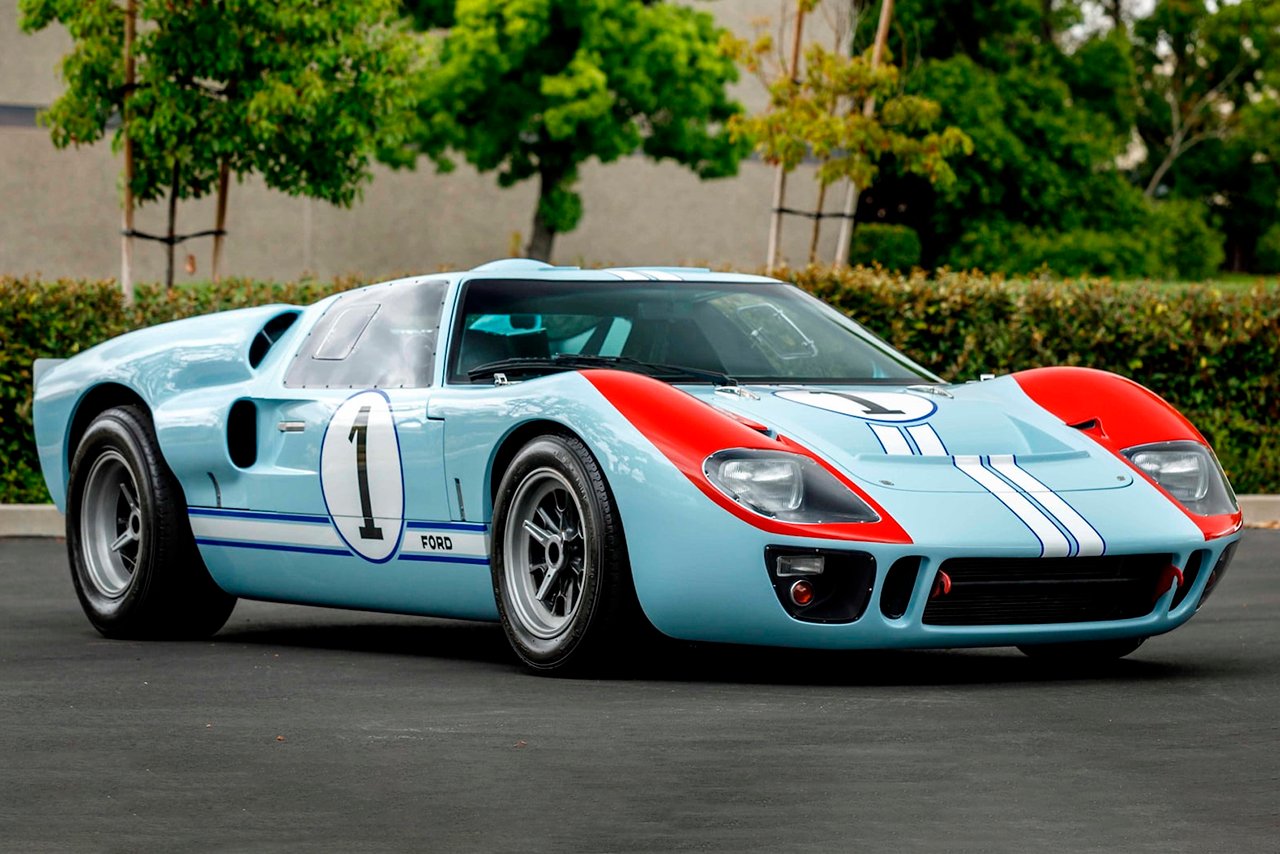 The exact 1966 Ford GT40 MK II replica star Christian Bale drove in box office juggernaut Ford v Ferrari is going up for auction through Mecum. 
In the James Mangold-directed movie, Bale's British racing driver Ken Miles teams up with Matt Damon's Carroll Shelby to bring Ford a win over Ferrari at the 1966 24 Hours of Le Mans. To help tell the historic motorsports tale, Fox Studios commissioned expert builder Superformance to faithfully recreate the winning vehicle.
While it's presented in a painstakingly detailed version of the original's Gulf Blue livery, this GT40 is actually something of a restomod. Under the hood is a massive Roush Performance 8.3-liter 427IR V8 engine stroked to 511 cubic inches, which is considerably larger than the original's 7.0-liter V8, HypeBeast reports. 
The engine also boasts a number of performance-minded features, including K&N Inglese-style fuel injection system and a rear-exit "Bundle of Snakes" exhaust. All 600 horses are channeled to the Shelby American Halibrand-style wheels through a RBT/ZF-style five-speed manual transmission.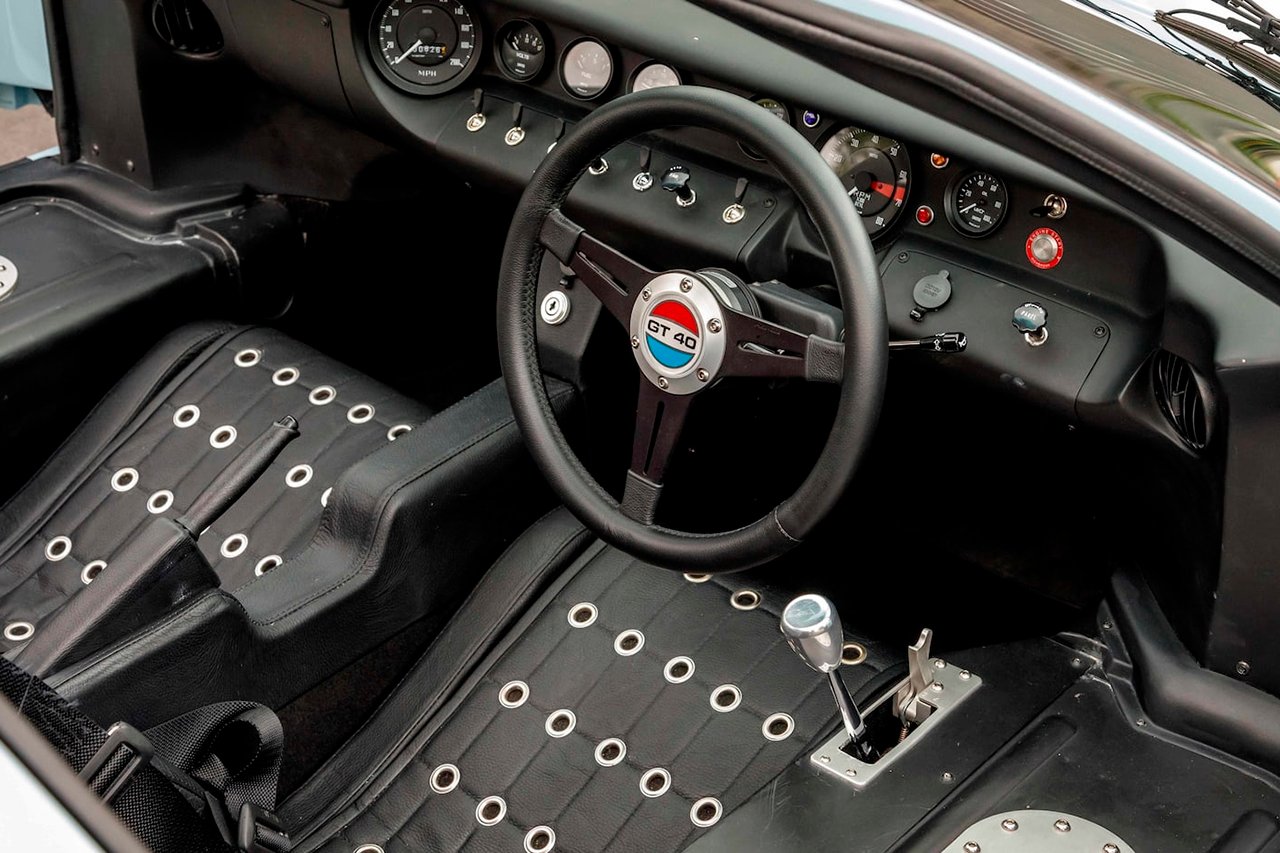 Other features include a pressed steel roof and unibody design constructed from electro-galvanized steel, right-hand drive, original-style Alcantara seats, Smiths instruments and a period-accurate Motolita steering wheel, toggle switches and screws. Making this vehicle truly one-of-a-kind are the signatures of Miles' 1966 crew chief Charlie Agapiou and Peter Miles, Miles's son, on the dash. 
Mecum hasn't provided an estimate on how much the Superformance GT40 will cost, but Autoweek notes that similar examples without the Hollywood pedigree can cost up to $150,000. Considering that Ford v Ferrari topped last weekend's box office with a $31.5 million opening, the sky's the limit.