This Formula 1 Steering Wheel Costs More Than A Couple of New Cars
What does the purple button do?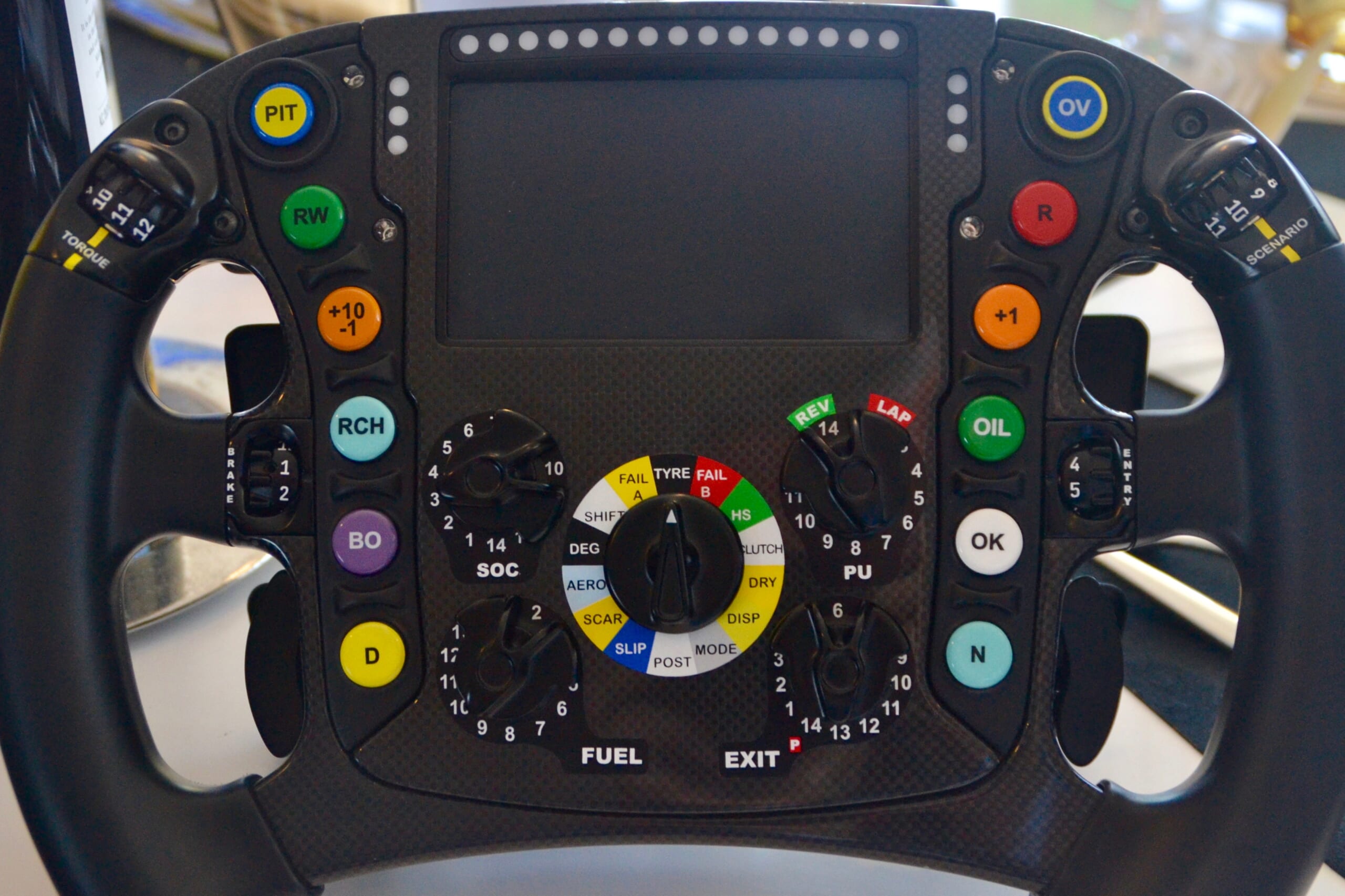 A steering wheel is for guiding a car wherever it needs to go. Plus it has the always-handy control for the horn. Over the years it has gained an airbag and a few extras like volume control for the radio and cruise control buttons depending on the model.
Formula One drivers aren't everyday commuters. They contend with a dozen buttons, five rotary switches, four scroll wheels and eight back-of-the-wheel paddles.
Renault Sport Infiniti test driver Nicholas Latifi walked us through some of the functions of this $60,000 carbon fiber wonder at this weekend's U.S. Grand Prix in Austin, Texas.
The primary control is the central rotary knob, which the team calls the "cooker" knob because it reminds them of an oven timer. It lets the driver switch among menu items on the wheel's built-in display screen. 
It includes the necessary "fail" modes for resetting the car's computers when things go awry. Another position sets the car's systems for times when it is driving behind the safety car.
There is a button to provide the driver with water to drink, an "overtake" button for a boost of extra oomph from the car's Infiniti hybrid-electric assist motor, a "recharge" button to top off that system's batteries during less critical times, and one to limit the car's speed during pit stops.
Drivers can adjust the bias of the brakes, front to rear, and can adjust the differential to optimize traction for corner entry, corner exit and for high-speed corners.
The paddles not only change gears, but also operate the clutch on race starts and pit stops. They also trigger the car's low-aerodynamic drag mode for passing.
The most crucial button of all on this remarkable piece of equipment may be the purple one. That sets the car to the best settings for post-victory burn outs! We hope it gets a good workout.