The FORMUL2 Dune Racer Is An All-Terrain Dream Machine
The futuristic electric concept racer is built to tackle the sand and the streets.
Czech designer Radek Štěpán threw convention aside in designing the FORMUL2 concept, which proposes an adaptable machine to race on-road and off.
Most forms of racing emphasize a specific set of conditions, but Štěpán envisions a series where low-slung electric-powered, single-seat racers contend on both curvy asphalt and slippery dirt. Accommodating these diverse surfaces requires the FORMUL2 design concept to adapt on the fly to each part of the track.
Štěpán is studying both automotive design and game design, so recognizing the difficulty of getting concept cars like his manufactured, he proposes that maybe it would be a good racer for gamers. 
"The whole direction of my project can be considered as a background layer of a possible computer game development," he wrote on the Behance site where he posted his project.
Unlike most such designs, however, Štěpán's FORMUL2 has escaped the virtual world through a 3-D printer and entered the real world as a one-fifth scale model. 
With the imagination to conjure a racing series like Supermoto (a motorcycle series that incorporates both on- and off-road sections in each lap), electric drive, active suspension that changes with the road, we hope to hear more from this daring designer.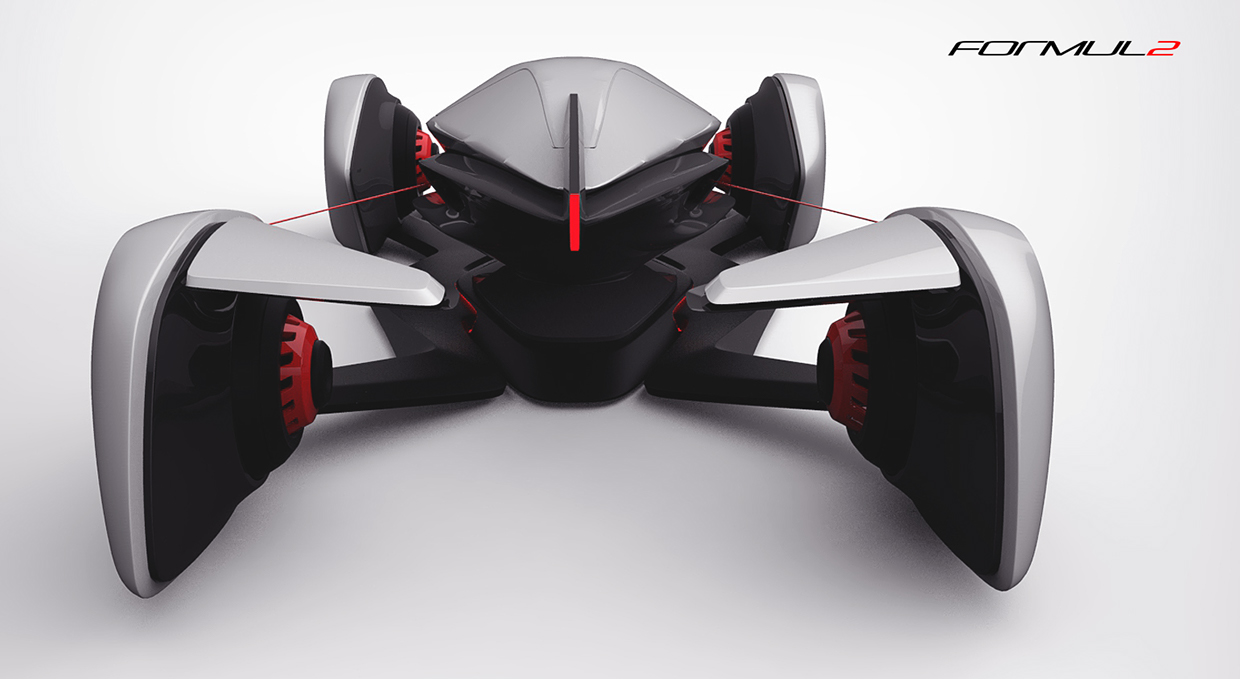 h/t: HiConsumption