Steel Tattoos Make this Custom Honda the Most Badass Bike on Earth
Because paint is for sissies.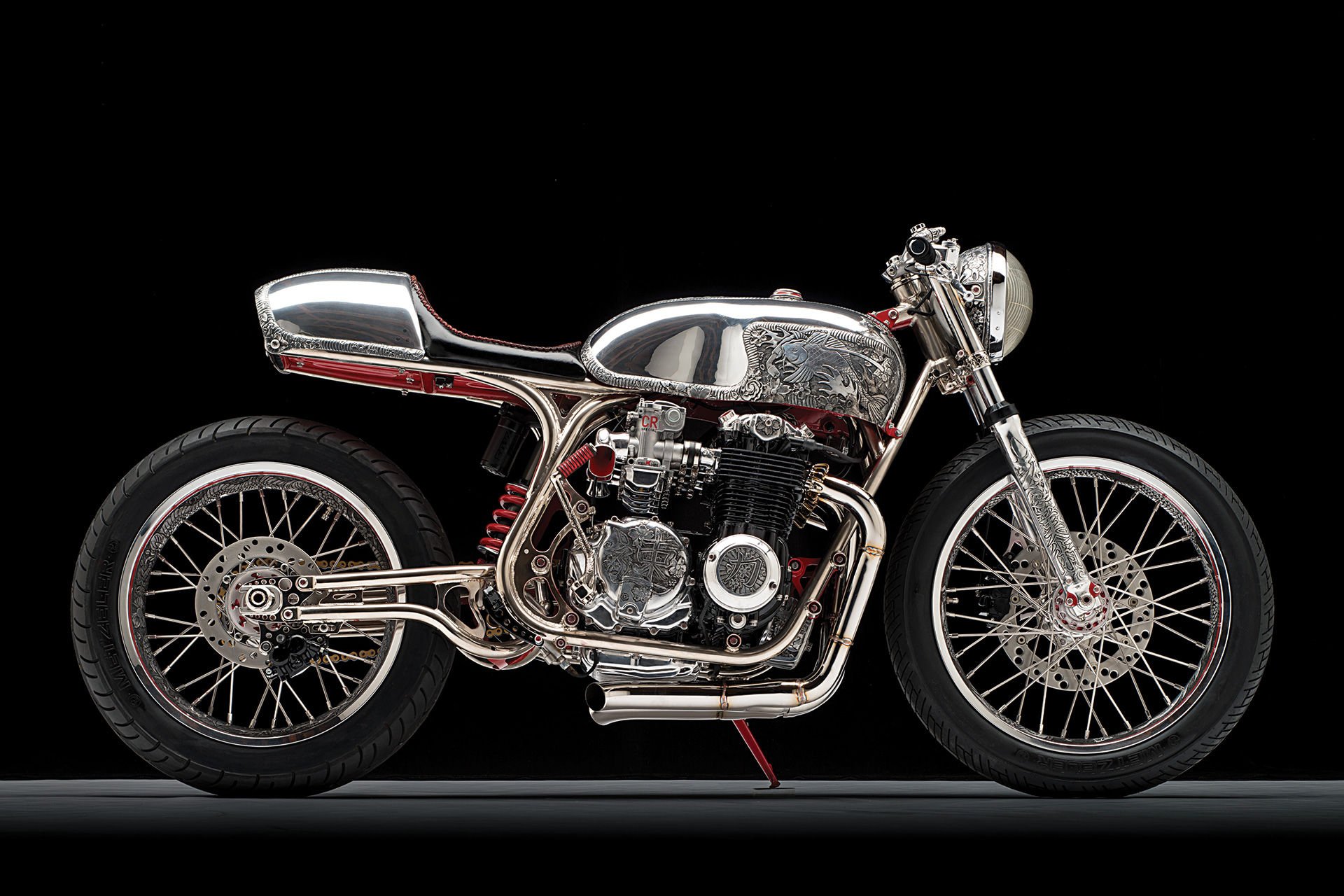 Atlanta's Fuller Moto didn't fret over what color to paint the 1977 Honda CB550 that is now known as "Shogun." Instead, shop founder Bryan Fuller opted to engrave the Honda's bare steel, giving this custom a tattooed appearance of custom artwork by engraver Tay Herrera.
The bike's Japanese-themed artwork was drawn by an Atlanta graffiti artist who goes by the handle "Totem," for Herrera to carve into the metal.
Shogun's Honda engine is bored out to 600cc for a displacement bump, and titanium valves and springs let it rev beyond the factory redline.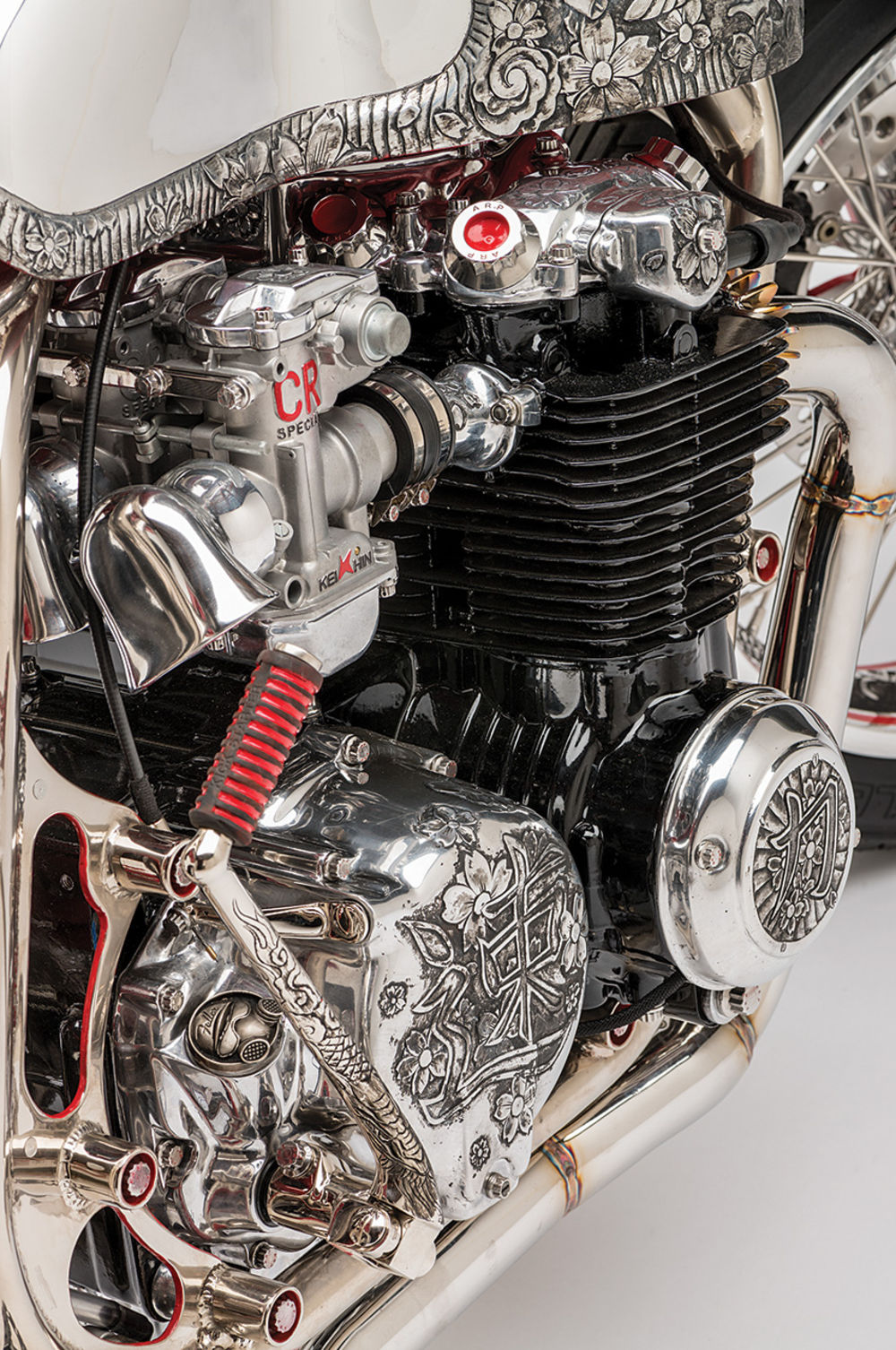 Fuller made a custom chrome-molybdenum steel frame and swingarm with a single-shock rear suspension clearing the rear wheel area of the usual flanking shock/spring assemblies that clutter the lines of stock CB550s. 
The gas tank and tail section are also custom Fuller creations, highlighting the shop's metalworking mastery. After eight years of stop-and-start progress on Shogun, Fuller debuted the bike at this year's AIMExpo motorcycle show in Orlando, where it was awarded the People's Choice Award in the Championship of the Americas.
The obvious craftsmanship and absurd amount of time spent on Shogun make it an obvious winner, whether it has trophies or not.