This Sleek-As-Hell Formula E Race Car Hits Tracks In 2018
The future of electric racing looks sweet indeed.
Spark Racing Technology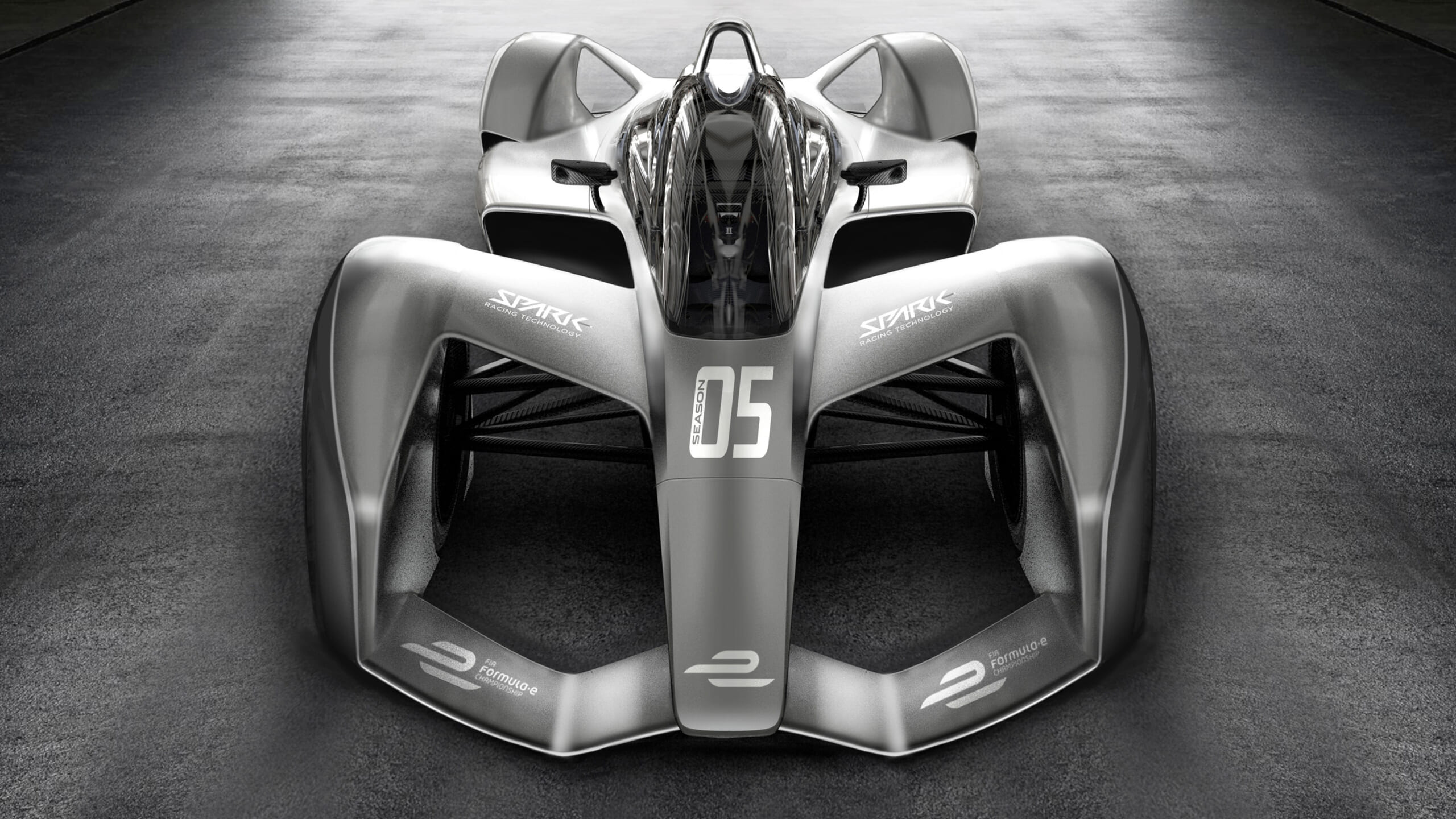 The Formula E racing series aims to be the race of the future, and this next-generation electric car from Spark Racing Technology should help boost that image.
Stunning looks and twice the driving range of the current SRT01 race car make the upcoming SRT05e a better vehicle for promoting the notion that electric power is suitable for both the road and for the track.
Today's battery only lasts half a race, forcing drivers to pit and swap into a second SRT01 with a fully charged battery. The SRT05e's new 54 kilowatt-hour battery (compared to just 28 kWh for the current car) from McLaren Applied Technologies will provide all the energy competitors have to make it to the finish line of races starting in 2018.
The SRT05e wraps the wheels in wind-cheating bodywork to help the car reach the end of the race, and a cockpit canopy aims to help protect drivers from head injuries like that which killed IndyCar pilot Justin Wilson in 2015.
Futuristic pod racer styling, high-tech electric drive and improved safety should add up to breakthrough Formula E performance come 2018.