This All-Terrain Porsche 911 4×4 Concept Is On the Way
The insane off-roader is officially getting a limited production release.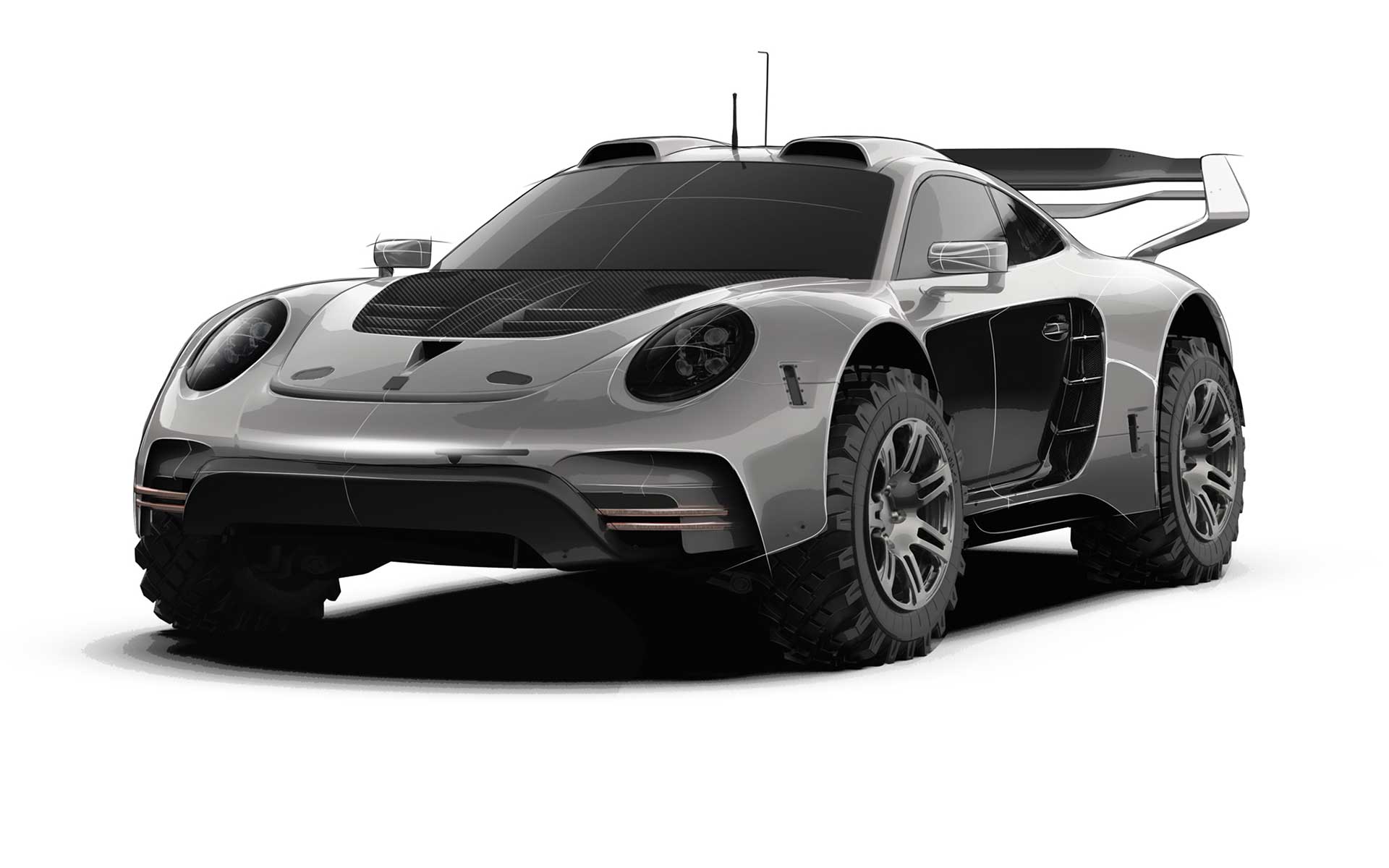 German aftermarket tuner Gemballa is the latest company to transform the Porsche 911 into a legit off-roader. 
We've seen similarly rugged takes on Stuttgart's iconic sports car from Kelly-Moss Road and Race and Russell Built Fabrication. Gemballa's so-called "Avalanche 4×4" first debuted as a prototype based on seventh-generation 991 911 at the 2017 Geneva Auto Show. Now the oddball off-roader is officially getting a limited production release, unlike many other equally wild concepts. 
No performance specs have been released, but renderings show a lifted body, beefy off-road tires, carved exterior door panels, a pushbar, what appear to be carbon fiber air intakes, and an oversized rear spoiler. The Avalanche 4×4 is set to arrive in the next two years with "performance that will outshine all comparable vehicles," Gemballa says. 
Meanwhile, Gemballa's Luxury Customization Division currently offers a body kit for the 991 and current-gen 992 Porsche 911 dubbed "GTR 8XX Evo-R BiTurbo." 
In addition to aggressive exterior upgrades that include fender extensions, an enlarged carbon fiber wing and a carbon fiber engine cover, the conversion ups the output of twin-turbo 3.8-liter flat-six to 818 horsepower.
The vehicle can blast to to 62 mph in 2.3 seconds and top out at over 230 mph, making it one of the fastest 911s we've ever seen. What's more, a performance variant with 1,000-plus horsepower is in the works for this summer. 
In other Porsche news, the German marque just announced its quickest and most powerful 911 Turbo S to date.