Honda Will Sell You Scarlett Johansson's Futuristic, Blacked-Out 'Ghost In The Shell' Motorcycle
If it's good enough for her butt…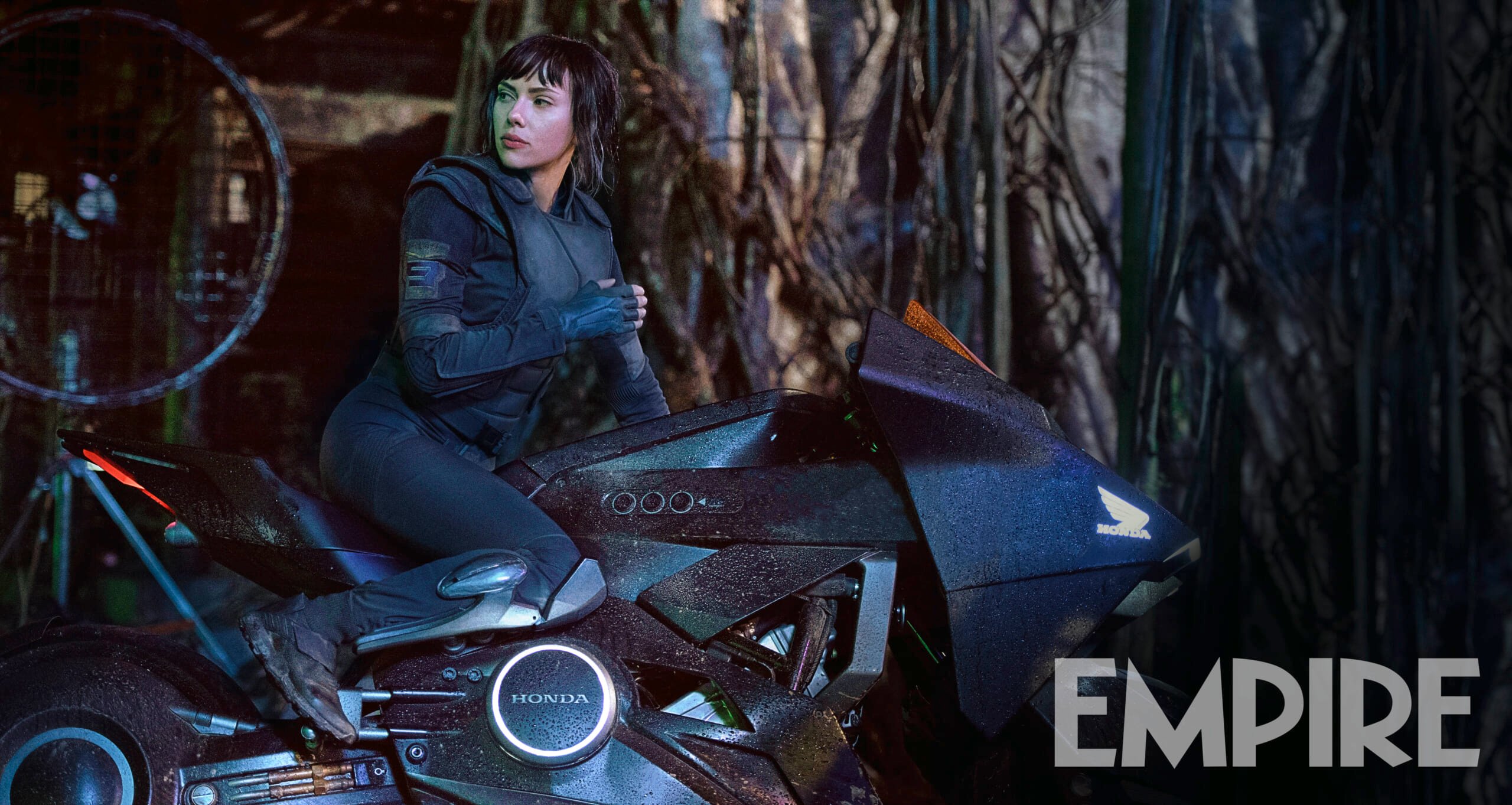 Scarlett Johansson's Ghost In The Shell might have disappointed at the box office, but it might still deliver at your local Honda dealer, where, for the 2018 model year, the "Ride Red" team is offering the futuristic black Honda NM4 motorcycle that she rides in the film.
An unorthodox frame layout that permits an insanely low 26-inch seat height is as critical to the NM4's exotic appearance as its sleek black plastic bodywork.
Although Honda's corporate photos do the NM4's dramatic looks no justice, this machine is as sophisticated beneath the skin as it looks on the surface.
That's a liquid-cooled, fuel-injected 670cc parallel twin engine under the NM4's shell, powering the rear wheel through an advanced six-speed dual-clutch transmission that the rider can shift using pushbuttons or automatically.
The passenger's seat flips up to provide solo riders with a backrest that is adjustable fore/aft and for angle.
The NM4 cuts a mean profile at night, thanks to all-LED lighting for the headlight, taillight and turn signals. It even includes built-in saddlebags for storage.
This high-tech Honda hits U.S. dealers in June, with a starting price of $11,299. That will get you the slick bike. For the bodysuit-clad starlet, you're on your own. At least we know she's single, so it is technically possible.