Rule the Dunes In GMC's '70s-Inspired 'Desert Fox' Throwback Pickup
This is a whole lot of retro awesomeness.
In case you can't find a X-34 Landspeeder to traverse the dunes of Tatooine, GMC suggests the Desert Fox, a concept GMC Sierra 1500 pickup dressed in Star Wars period striping and equipped with up-to-date off-road hardware.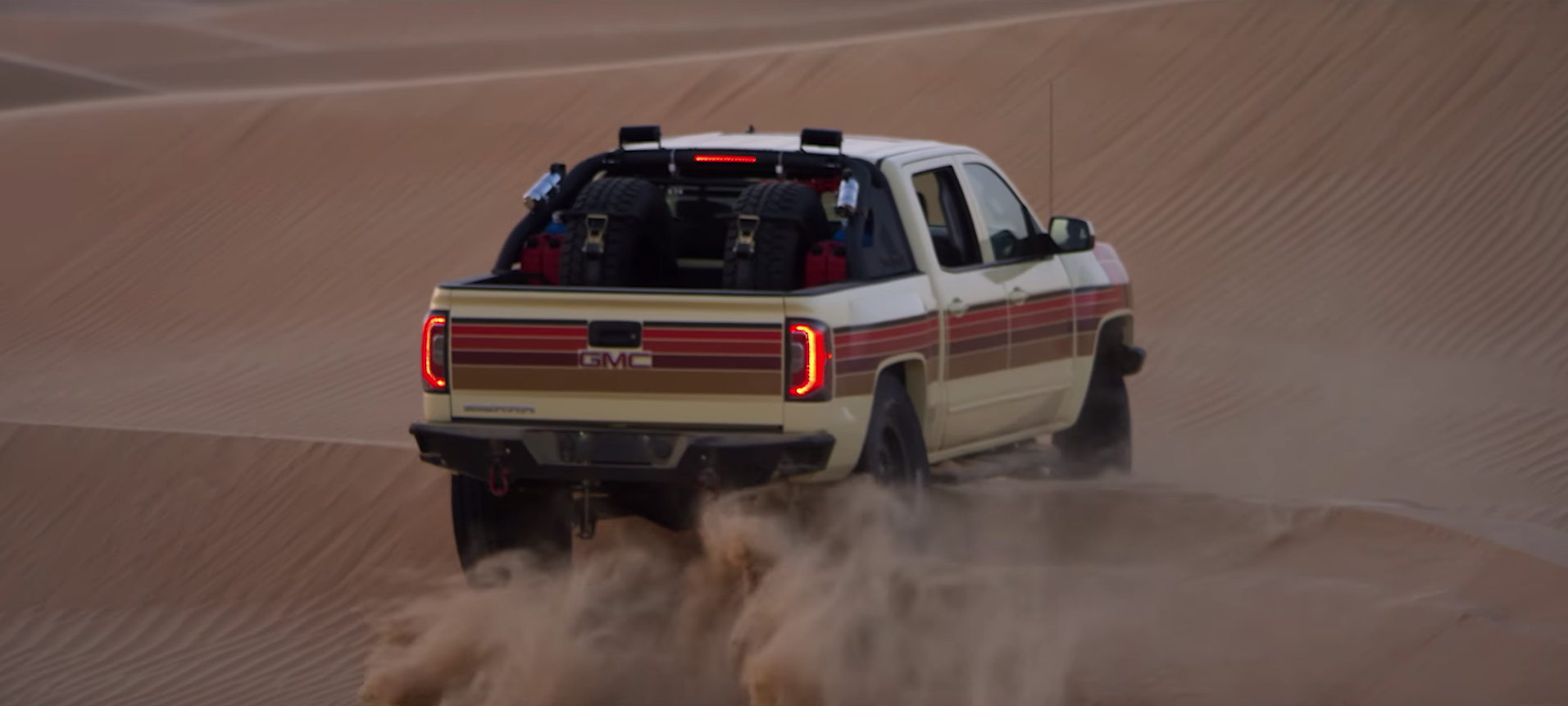 The truck's period inspiration comes from the original Desert Fox GMC pickup and Jimmy SUV of the 1970s, which included a roll bar, brush guard, off-road lights and special wheels to go with its garish stripes.
The new Desert Fox includes the stripes, but adds more functional components to bolster the 2018 GMC Sierra's off-road capability. 
That includes high-clearance front and rear bumpers, beadlock wheels that keep the tires on their rims even when running the low air pressure needed for traction in the sand, upgraded off-road shocks and springs, underbody protective armor, LED roof lights, a bed-mounted tire/jerry can carrier, and a winch for dragging out less capable machines that get stuck in the sand.
Heavy-duty off-road-centric models like the Ford F-150 Raptor, Ram 1500 Rebel and Chevrolet's mid-sized Colorado ZR2 are all popular, so the Desert Fox would make a popular addition to GMC's line, if the company decides to approve it for production.
If they do build you a Desert Fox, promise not to sell it for a ride to another planet.