That Gorgeous 1968 Lamborghini Miura From The Italian Job is For Sale
This super-sexy Lambo from the classic 1969 heist flick could fetch more than $1 million.
Combine the sexiest car ever (sez me), incredibly unique provenance and factory-new condition and this 1968 Lamborghini Miura P400 from The Italian Job could sell for a seven-figure sum—and it's probably worth every penny.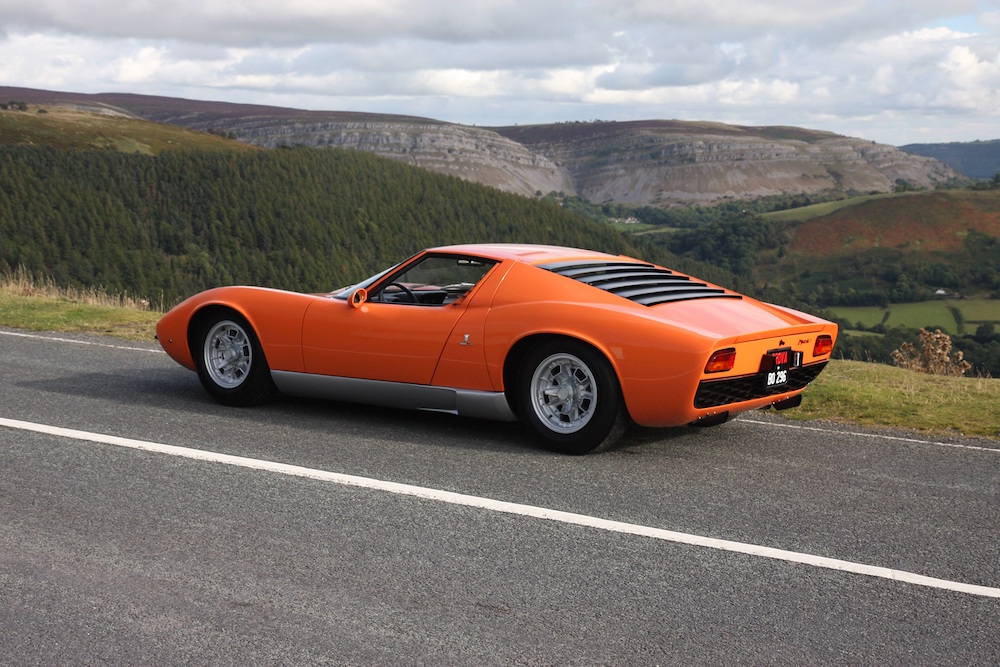 This is, after all, the very car used in the opening scenes of The Italian Job (the original starring Michael Caine, not the sub-par 2003 remake with Mark Wahlberg and Charlize Theron).The stunning beauty is instantly recognizable by its citrusy Arancio Miura (Miura Orange) paint and original Pelle Bianco leather interior.  Only three Miuras were built in this color in 1968, and only the movie car had the white leather seats.


The Miura spent three days strafing the Gran San Bernardo pass in Italy for the film, before returning to the Lamborghini factory for delivery to its buyer. You can see it in all its glory here:
As a pioneer of the Italian mid-engine, two-seat sports car, the V-12 Miura established the model for what we now call "supercars." They are usually discerned from regular sports cars by having more than eight cylinders (twelve, like the Miura, is really the standard, but there are some V-10 members of the class), an engine mounted behind the cockpit and breathtaking Italian-designed sheetmetal.
Hagery Insurance reckons that a car like this without its film history is worth $900,000, so it seems likely that this particular Miura's provenance will push its sale price into the sweet, sweet seven digits.
For the latest car news, follow @MaximRides and Dan Carney on Twitter.
Photos by Cheshire Classic Cars