The History of The Airstream In 10 Iconic Trailers
An Airstream expert taps the greatest Silver Bullets ever made.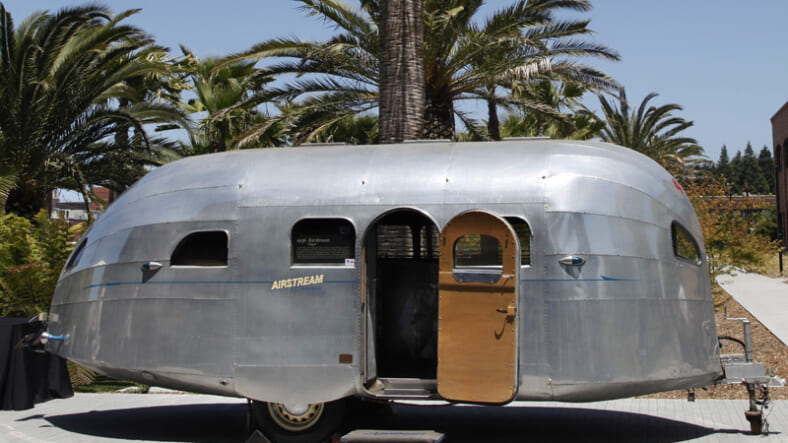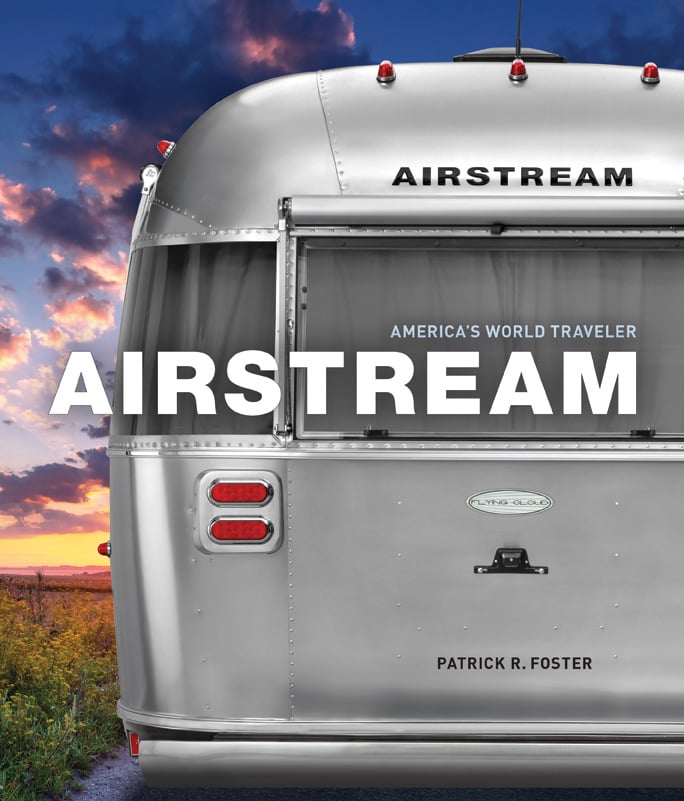 Let's face it: every Airstream RV is cool, from today's luxury trailers and motor coaches to the vintage vehicles of yesteryear. But some are way cooler than others.
Here are the ten most iconic Airstreams ever made, as chosen by Patrick Foster, author of the new book Airstream: America's World Traveler.
1. Airstream Quarantine Trailer, 1969
"When America landed a man on the moon for the first time, officials of NASA were concerned that its astronauts might possibly carry 'moon germs' back to earth. After all, the moon was supposed to be an airless, 'dead' planet- but what if it wasn't? What if tiny microbes somehow managed to survive on its surface? 
So the American space agency contacted Airstream and had it build a special trailer called a Mobile Quarantine Facility designed with special seals, so that the space crew could be comfortably quarantined upon their return to earth."
2. Florida's Airstream Ranch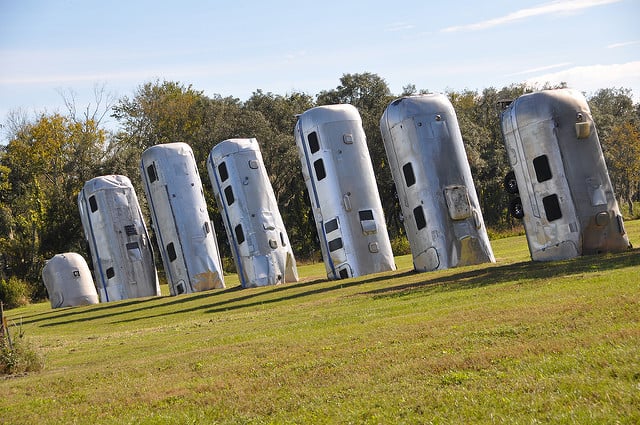 "In a clear tribute to the once glorious but now-battered Cadillac Ranch, this site in Seffner, Florida boasts an octet of silver Airstream trailers are lined up nose down in the ground. You have to see the installation up close to really understand- It's art, man!"
3. Grand Daddy Hotel, South Africa
"Cape Town, known as the 'Mother City' of South Africa, enjoys an incredible variety of attractions, but one of the coolest- there or anywhere else- is the Grand Daddy Hotel. The standard rooms are pretty nice but if you're looking for a stay that you'll never forget, rent one of the rooftop Airstream trailers, each one decorated with its own theme."
4. Airstream 'Teardrop Trailer', 1930s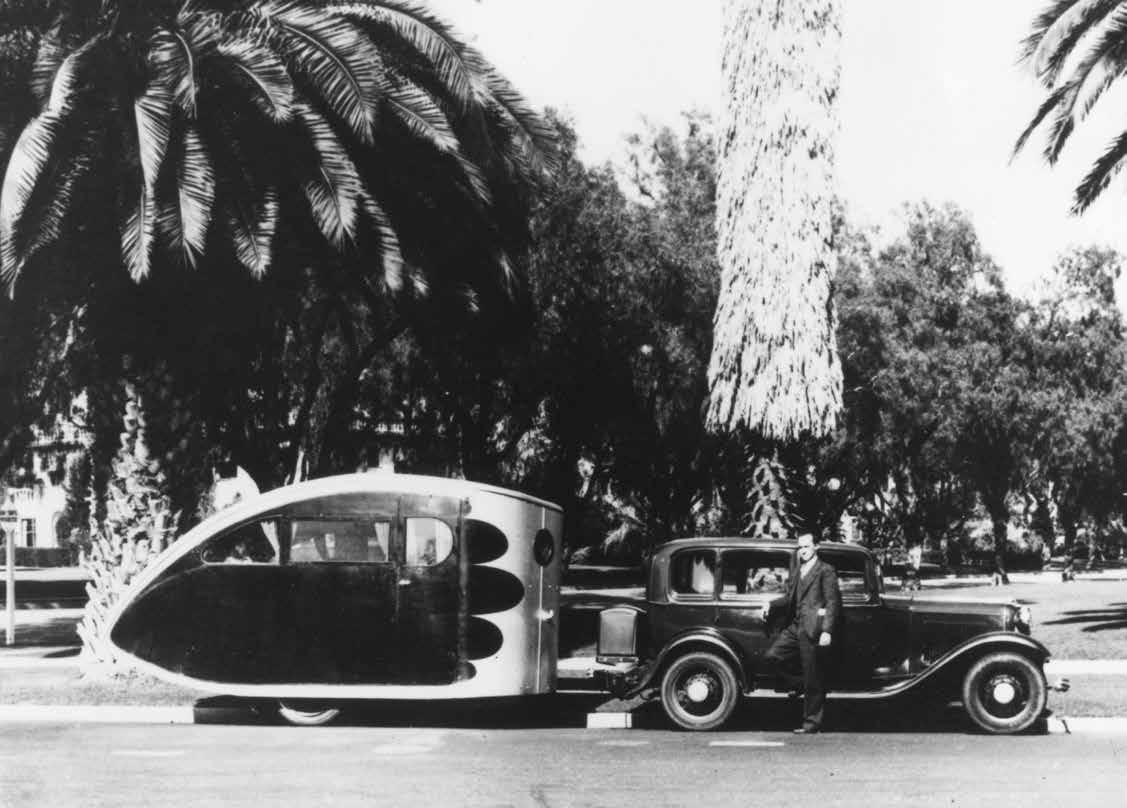 "When Airstream founder Wally Byam first began to produce his travel trailers in the early '30s he designed them to be lightweight for easy towing, and with an especially aerodynamic 'teardrop' shape in order that they would slip through the air with the least wind resistance 'like a stream of air', he said. They're rare- and extremely cool."
5. The 1936 Airstream Clipper
"In 1936 Wally Byam introduced a luxurious new trailer called the Airstream Clipper, which took his philosophy of light-weight design a huge step further by being constructed of aluminum. In addition to valuable weight-savings that allowed for greater room without becoming too heavy, the new Clipper featured a slippery, aerodynamic shape with the look of the future. 
Byam reportedly named it the Clipper because it looked so similar to the fabulous Pan Am Clipper 'Flying Boats' that had been thrilling passengers since their debut in 1931."
6. The 'Vanderbilt Commodore'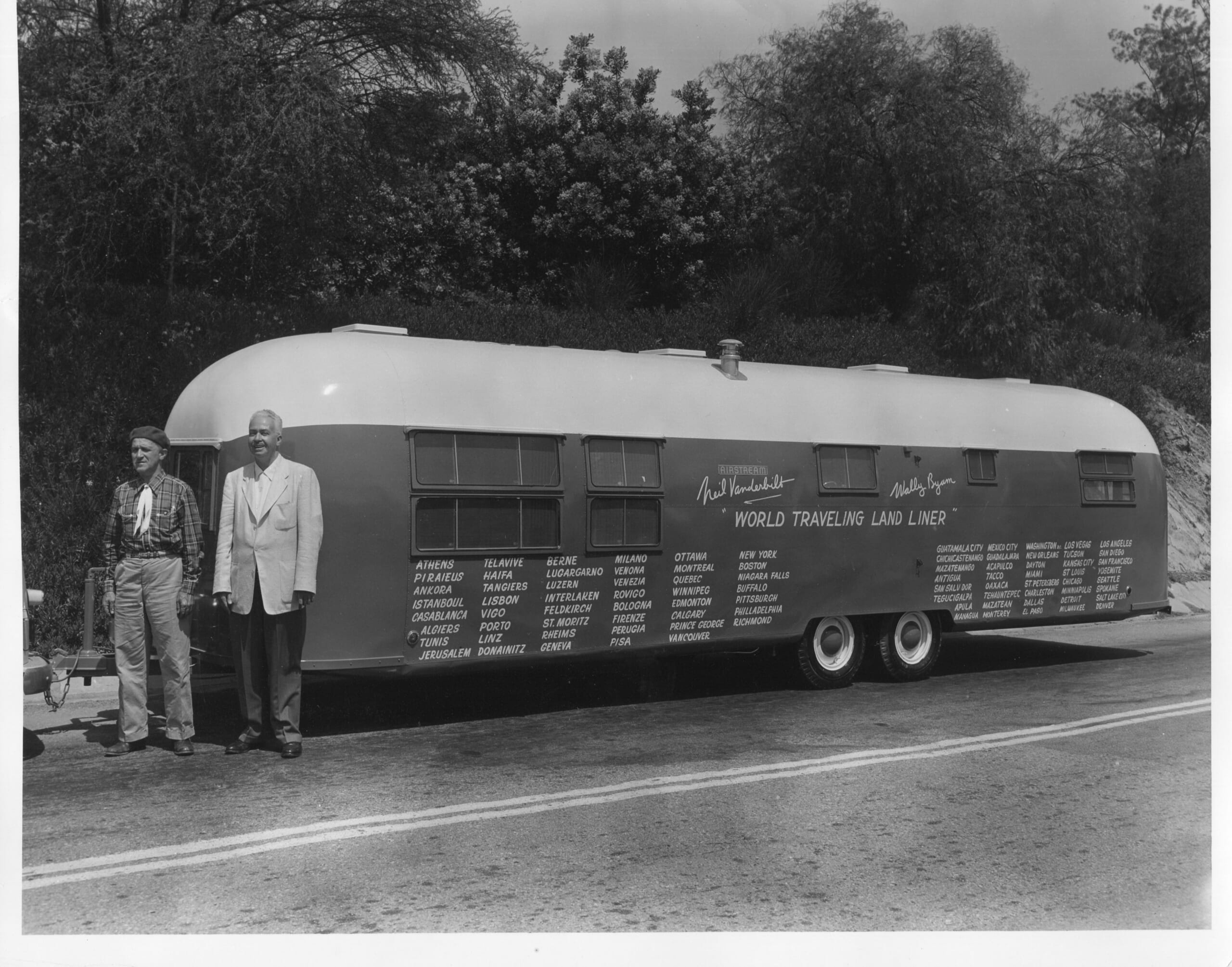 "Prior to becoming a trailer manufacturer Wally Byam worked for a newspaper owned by Cornelius Vanderbilt. Their association blossomed into a lifetime friendship and the two adventure-lovers later took many trailer trips together. In the early 1950's Vanderbilt asked Wally to build him the ultimate trailer, an especially long unit fitted with every luxury available at the time. 
Dubbed the 'Commodore', the unique 33-foot long trailer boasted fiberglass construction, two-way radio communication with the tow vehicle (this being decades before cellphones) a bar, television set, two bathrooms and even a library! The custom interior was created by a celebrated interior designer of the day named Charles Criqui."
7. The Airstream Funeral Coach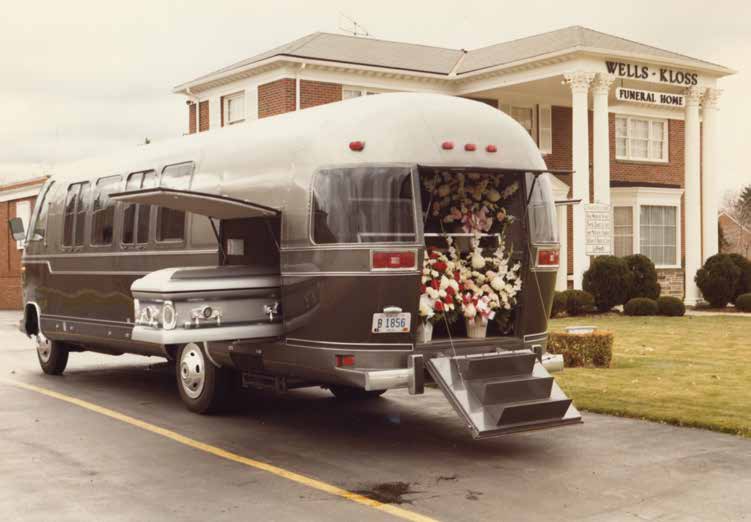 "When recreational vehicle sales dried up during the early 1980's Airstream management decided to branch out into other markets in the hope of gaining a little 'plus business'. One idea- the Airstream Funeral Coach, a sort of motorhome for your last ride. 
This vehicle incorporated all a funeral homes motorized needs into one product. With the funereal Airstream mourners rode inside in perfect comfort. The vehicle had a side compartment for carrying the coffin, a rear hatch area for stowing the flowers. It proved unsuccessful. But it's perfect for the ghoul in all of us!"
8. Airstream Interstate Touring Coaches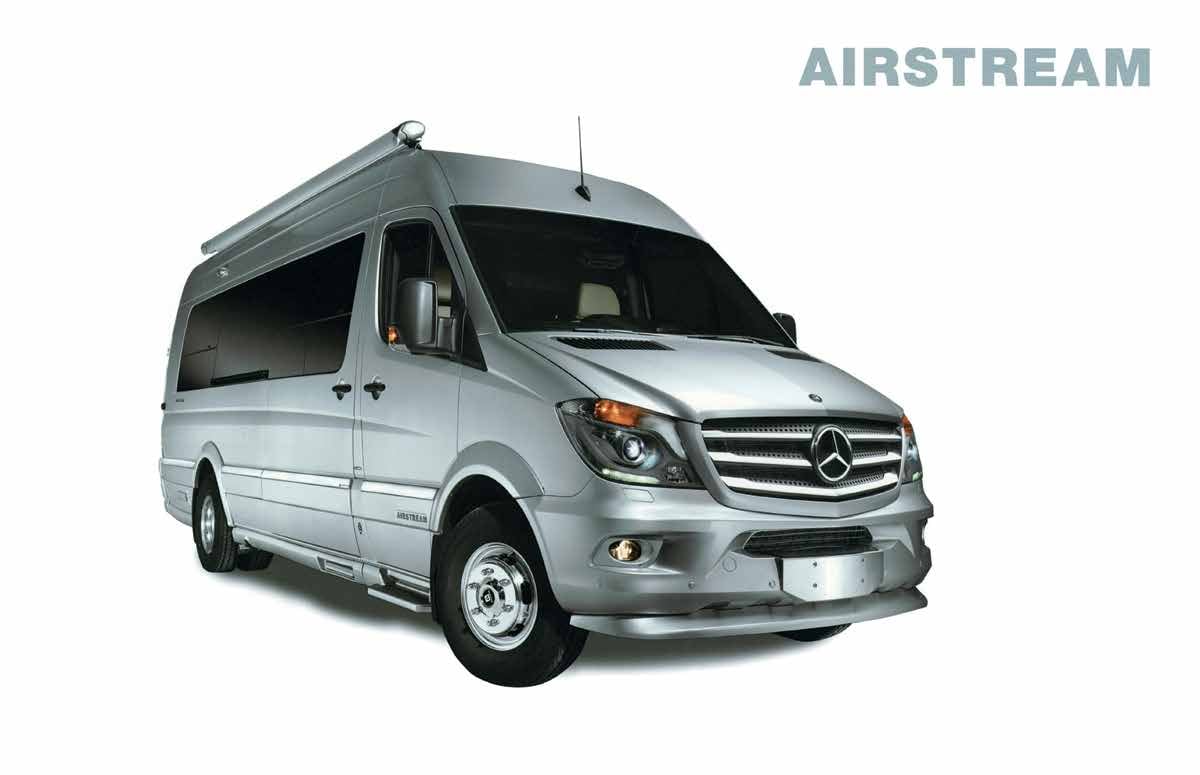 "The Company's main factory, which has recently been added on to, is so busy it can barely keep up with orders for its line of travel trailers. One result of that situation is that Airstream has not produced a full-size motorhome in several years, simply because it hasn't any spare production capacity. 
However, the smaller former main plant, across the street from the big modern plant, has been converted to building the lovely Airstream Interstate, a luxury motor coach built on the Mercedes-Benz Sprinter van chassis. These are a perfect choice for family getaways- and for plush corporate transportation too."
9. Airstream Bambi
"The iconic (there's that word again!) small Airstream trailer was introduced decades ago as the Bambi. Although the name has fallen out of use as a model designation, Bambi is still utilized as a sort of nickname for the smallest current Airstream trailers, the Sport single-axle jobs. 
So what do you get in an Airstream Sport? More luxury than you probably deserve, packed in a smallish interior that somehow seems just right in the context of the era's 'tiny house' movement."
10. This Guy's Airstream
"In 1963 Airstream executive Andy Charles and his wife went on an all-Airstream 'Around the World Caravan' tour with a group of enthusiasts. He appeared on the cover of Trailer Topics magazine in front of the Tombs of the Seven Qutub Shahi Kings in Hyderabad, among other exotic locales."