This $1.79 Million Harley-Davidson Is The World's Most Expensive Motorcycle
This thing is absolutely bonkers.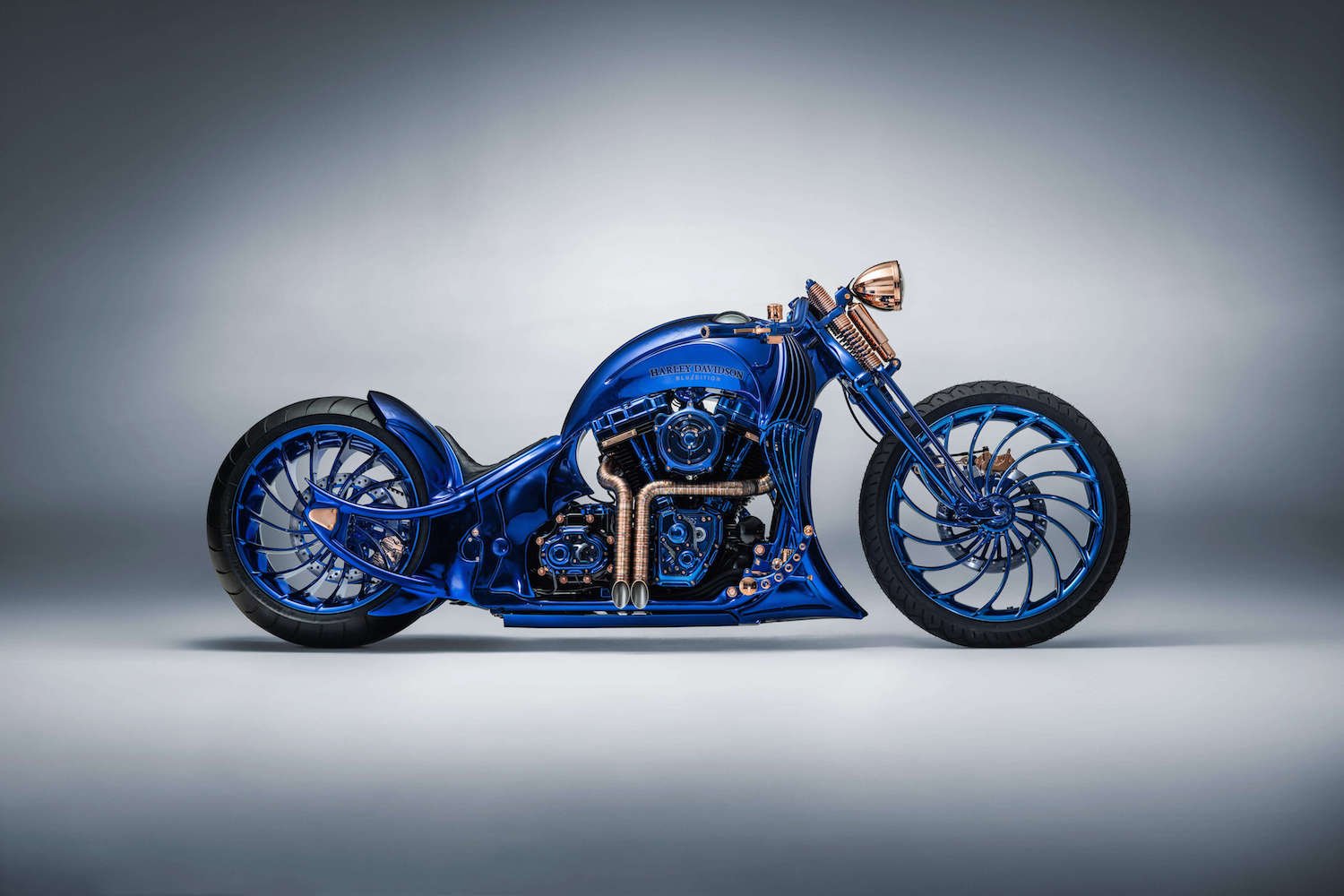 Swiss watchmaker Bucherer has partnered with custom workshop Bündnerbike to deliver an obscenely luxurious spin on an iconic Harley-Davidson motorcycle.
The result, the Harley-Davidson "Blue Edition," is reportedly the most expensive new bike in the world, clocking in at $1.79 million.
The first thing you'll notice is the bike's strikingly iridescent blue hue, the result of six layers of color coating applied to silver-plated metal.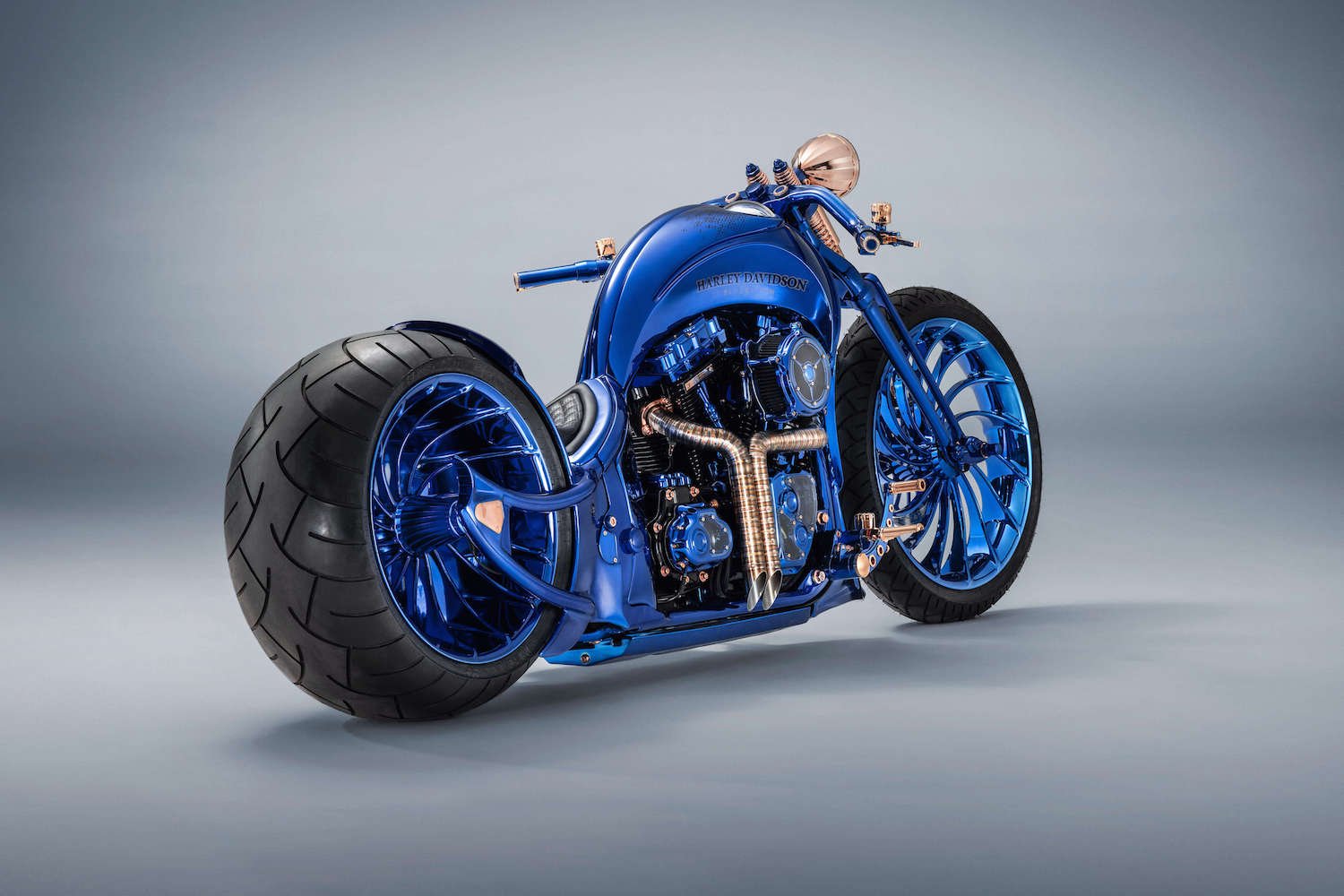 There are 360 diamonds and gold-plated screws integrated into the tank, which contains a one-of-a-kind Bucherer timepiece that features elements of a motorcycle engine on its dial.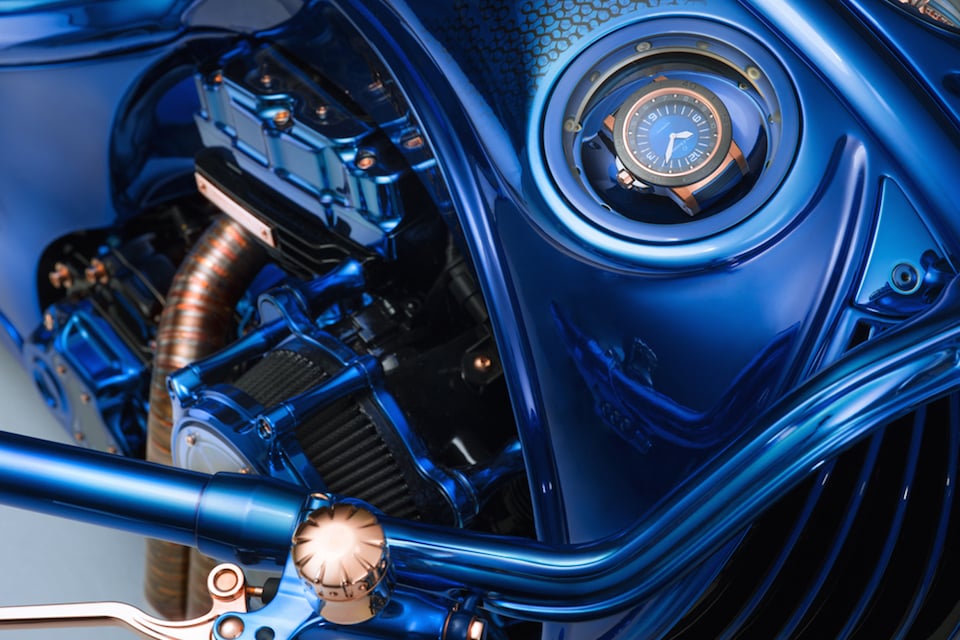 Bucherer jewelry also adorns hand grips, and there is a 5.40-carat diamond secured in an armored glass dome on the body. Just in case this thing wasn't already flashy enough.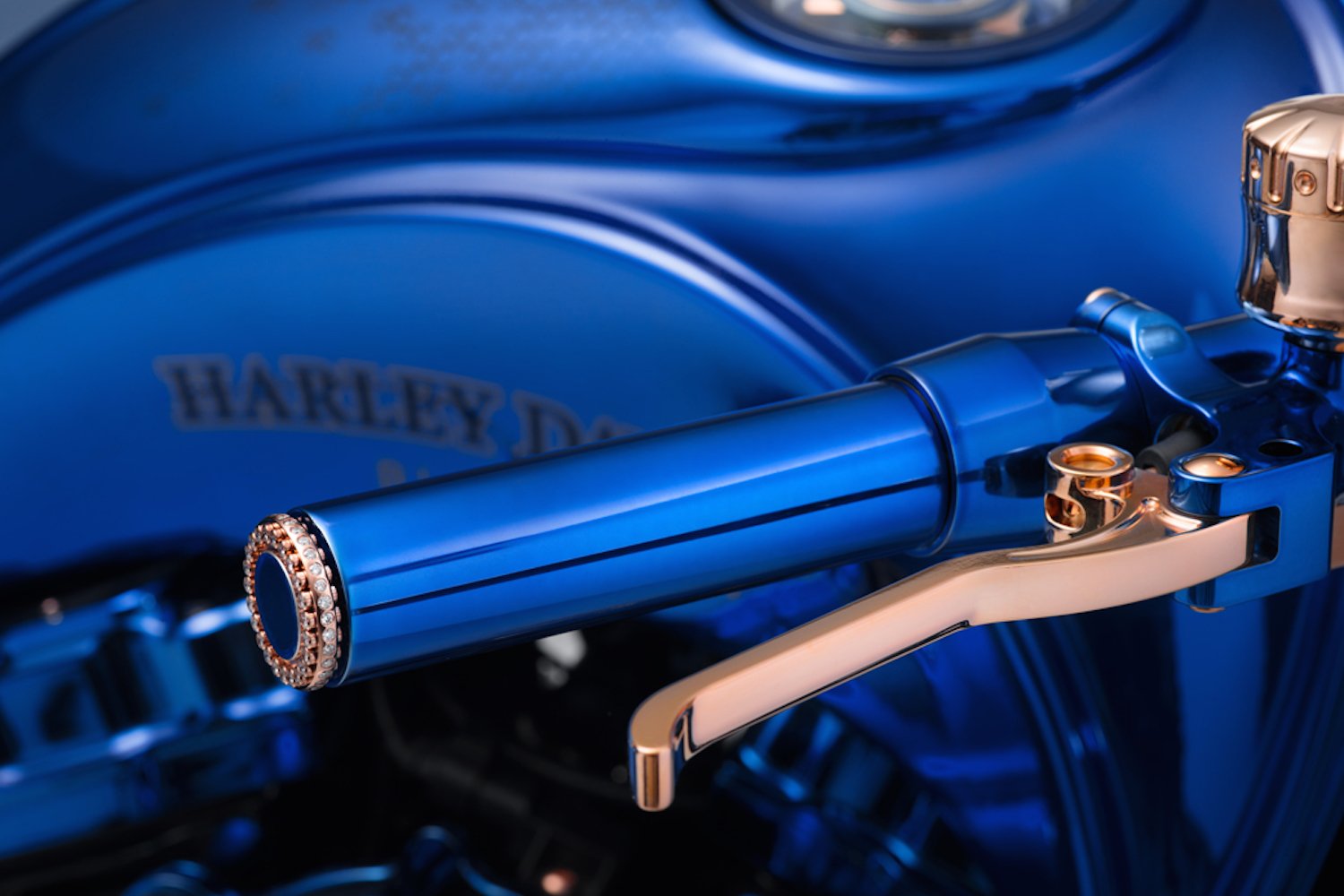 The details were done by hand, which accounts for the 2,500 hours of manpower it took to complete the limited-edition line.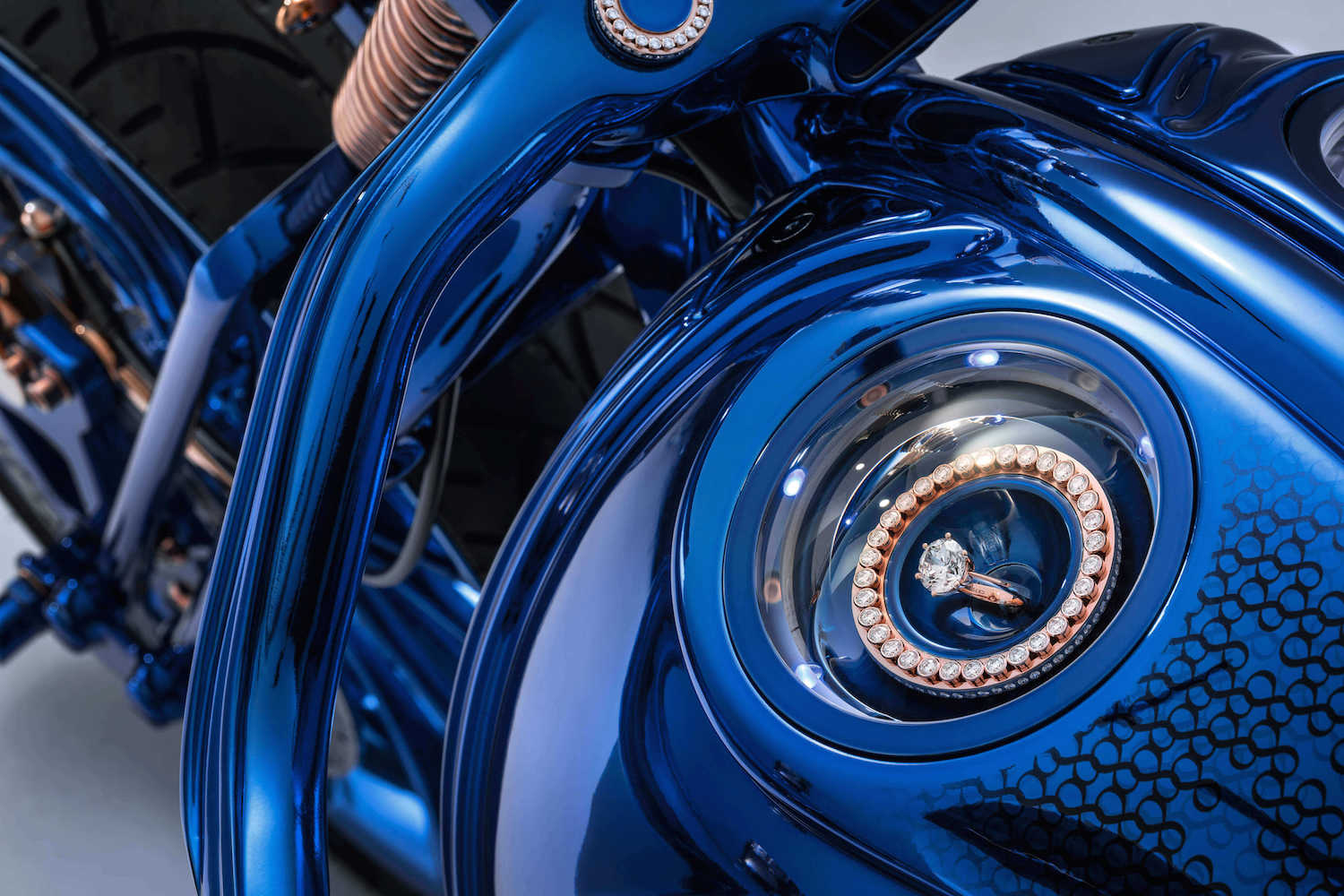 Bucherer also created 16 unique timepieces to mark the collaboration that can be seen here.