Harley-Davidson's Amped Up Street Rod 750 Is Built for Speed
This ain't no cruiser.
Harley-Davidson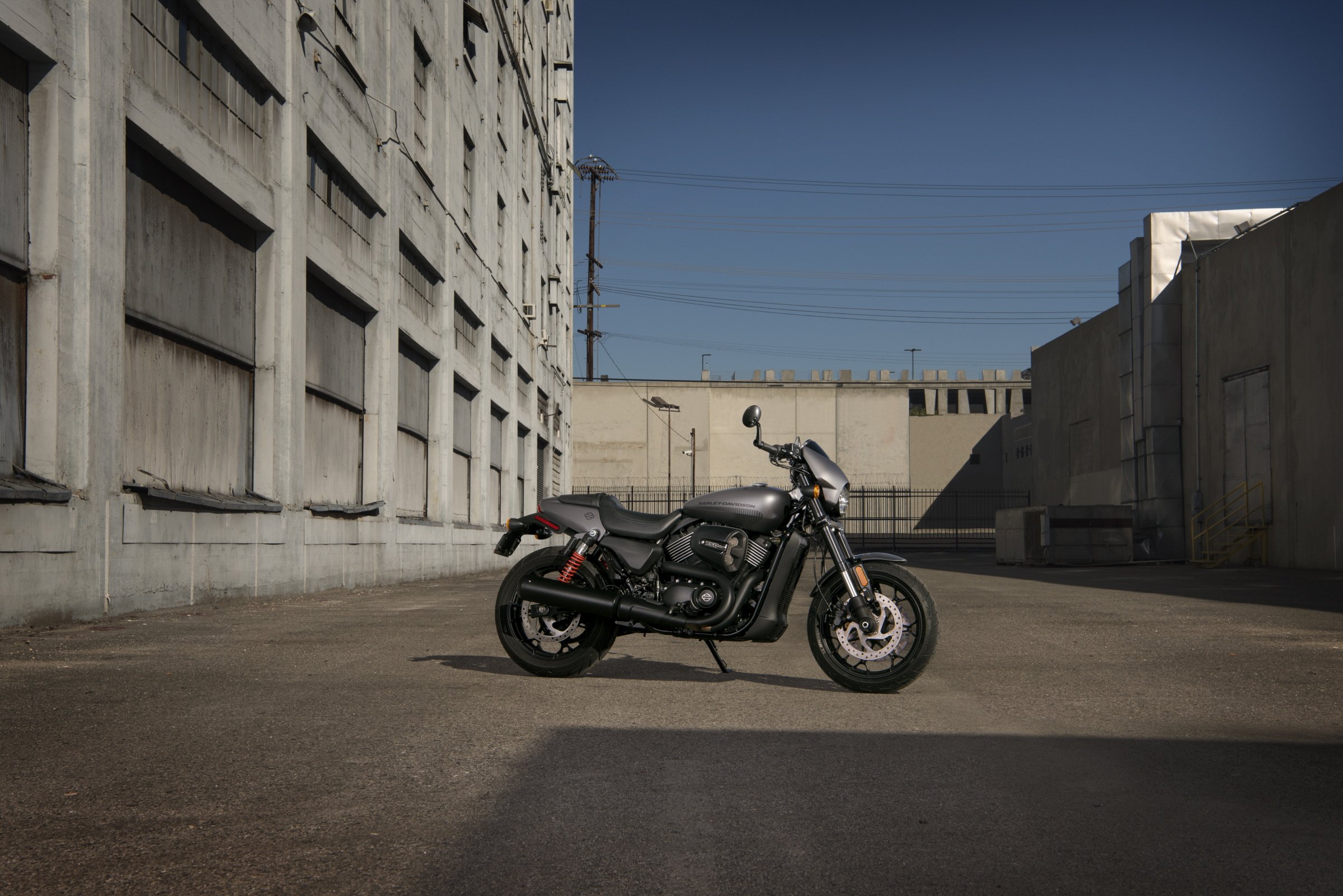 Harley-Davidson motorcycles might conjure images of relaxed cruising machines now, but the company's roots are in hell-raising hot-rod bikes like the Sportster, and Harley is aiming to recapture some of that spirit with the new Street Rod, a bike it declares is the most nimble ride in their lineup.
This performance upgrade starts with the Street Rod's water-cooled, overhead cam 750 cc V-twin engine, which enjoys a larger air box, a new dual-throat throttle body, revised four-valve cylinder heads and high-lift camshafts, and a higher-volume muffler, compared to the engine in the Street 750 model. Engineers also increased the compression ratio from 11.0:1 to 12.0:1 and raised the engine redline from 8,000 to 9,000 rpm.
This battery of classic hot rod tuning mods is dramatically effective, producing 18 percent more horsepower and 8 percent more torque than before. "We've improved air flow and then tuned this new engine to maximize mid-range torque," said chief engineer Mathew Weber. "It really delivers a punch between 3,000 and 5,000 rpm, power you can always feel and use in real-world riding situations."
The chassis gets similar improvements to handle the added power, so check out the inverted, black-anodized forks and triple clamps along with new 17-inch wheels and dual 300 mm front brake rotors. Harley normally prefers traditional wire spoked wheels and a single brake disc, but the street rod demands the higher performance of dual brakes.
At the rear, suspension travel is up by 31 percent, to 4.6 inches and the rear shocks have external "piggyback" fluid reservoirs. A new longer swing arm accommodates the taller ride height. Lean angle is increased from 28.5 degrees left and right to 37.3 degrees right and 40.2 degrees left, so riders can actually lean the Street Rod into curves.
A taller seat and repositioned footpegs provide a better position for the rider in place of the barcalounger slouch common on Harley's cruising models. "We made this new bike look tough and aggressive," said lead designer Chetan Shedjale. "This aligns with the environment our riders will experience this motorcycle in."