A 707-HP Hellcat Engine Gives This '69 Charger an Injection of Modern Muscle
Sweet Jesus.
The team at Bumbera's Performance took on an almost unimaginably challenging task when they agreed to convert a customer's '69 Dodge Charger with a full modern 707-horsepower 2015 Dodge Hellcat drivetrain and electronic systems.
Dodge sells the Hellcat engine for tuners who want to soup up project cars, but that wasn't the aim here. Instead, Bumbera's swapped in the modern engine, transmission, dashboard, infotainment system and all their related parts.
Of course, there are no off-the-shelf parts or guides to help with this kind of project, which meant the team was left to spread out 12 miles of Hellcat wiring on the shop floor to map out how to connect everything in the Charger.
"Not only is everything in the car, but it's functional!" Bumbera exclaimed on their web site. "From the remote start, 8.4″ touch screen, ice cold air conditioning, and automatic transmission with paddle shift controls, this car has all the comforts of a modern day Hellcat but looks like an old school hot rod!"
They also added an industry-standard Ford 9-inch differential, easily adjustable coil-over shock absorber springs and race-grade Wilwood brakes.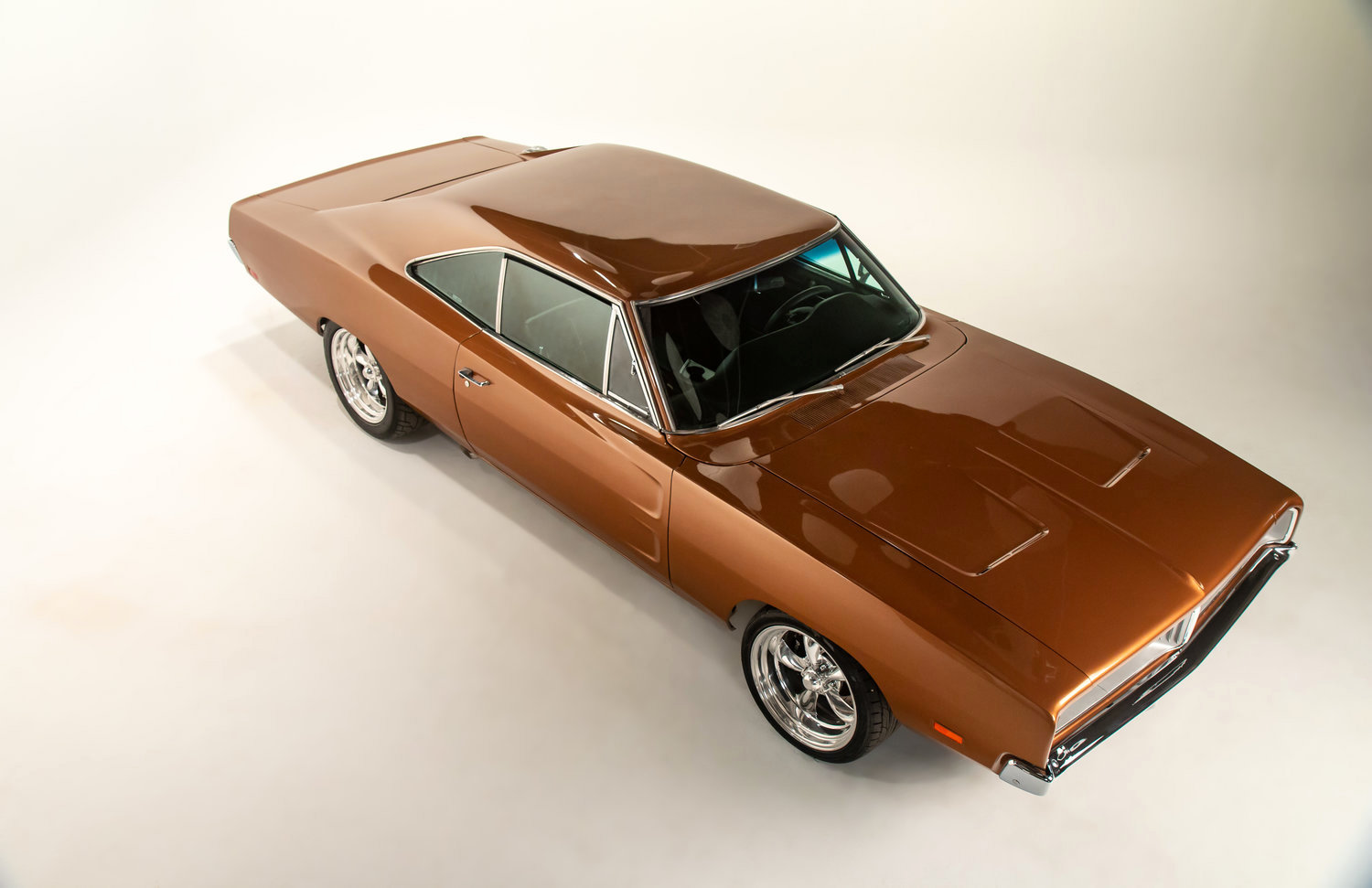 Shop manager Sean summed it up, "We really want to thank the guys who said we couldn't do it, because it pushed us to, 'We're gonna do it.' And we did it."