5 Things You Need to Know About the 707-HP Hellcat-Powered Trackhawk, the Most Powerful SUV Ever Made
It's an absolute monster.
While a mash-up of the family-hauling, off-road Jeep Grand Cherokee and the 707-horsepower, tire-smoking, insurance agent-terrifying Dodge Challenger Hellcat might be a baffling combo, when it is executed by the performance geniuses at Chrysler's Street and Racing Team, the two go together like beer and pretzels.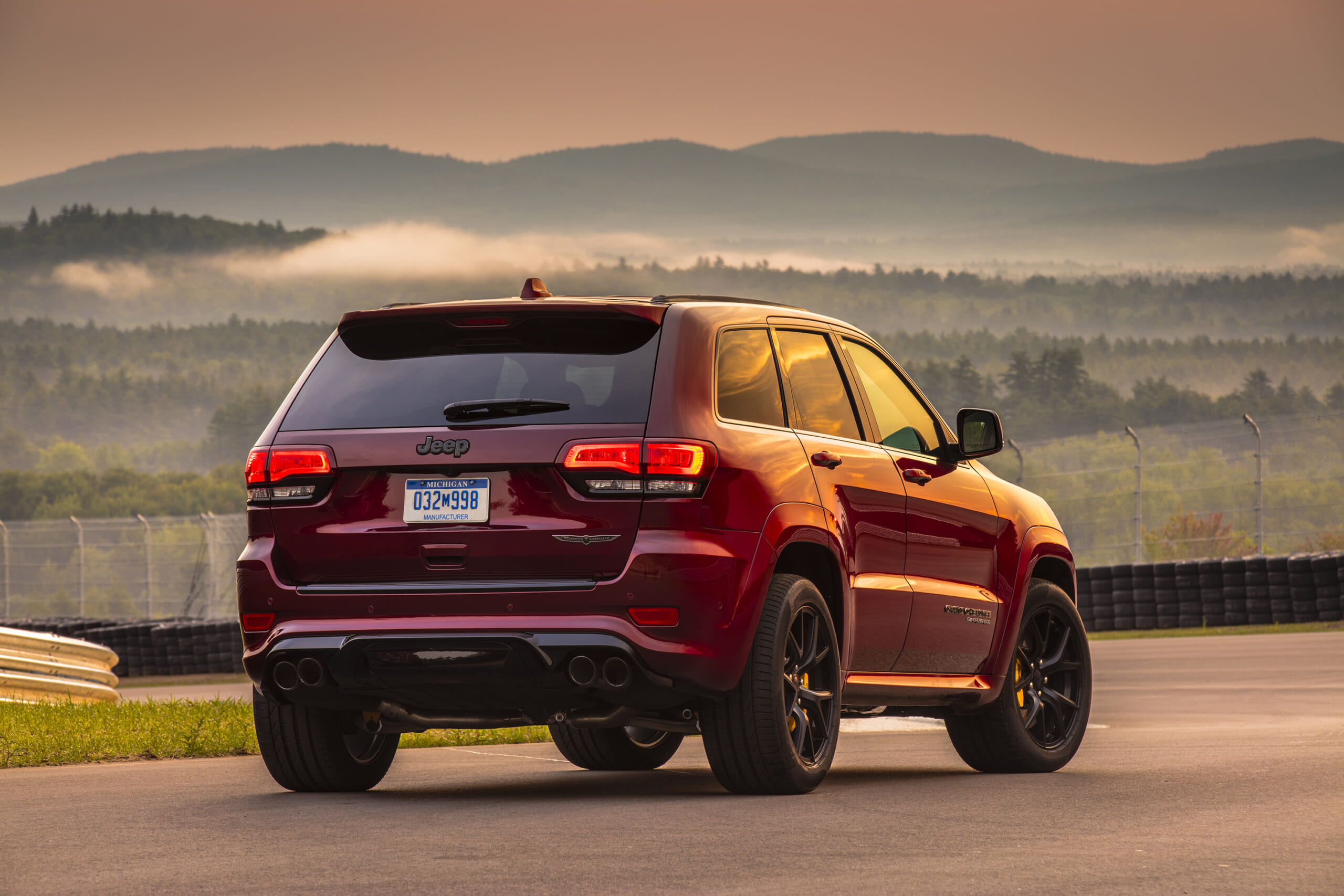 The great thing about such an unlikely seeming formula as the Jeep Grand Cherokee Trackhawk is that it creates cool new benefits. Some of the wonderful things to consider about the Trackhawk include:
1. You can have the Hellcat you've lusted after, and still be able to make Costco runs. Because the Trackhawk is still a Grand Cherokee, you can always fold down the seats and pack in a lifetime supply of paper towels.
2. It is the most powerful SUV ever. Adding the supercharged 6.2-liter Hemi V8 from the Hellcat will do that for you. Of course the eight-speed TorqueFlite automatic transmission has been beefed up, along with the rest of the drivetrain, to withstand the Hellcat's might.
3. It is the quickest SUV ever*. Thanks to Tesla, we have to qualify Jeep's claim with an asterisk, because well, the Tesla Model X P100D is sort of an SUV, and its 3.2-second 0-60 mph acceleration does top the Trackhawk's 3.5-second time. So avoid drag races with electric cars. With its all-wheel drive system and launch control coordinating the engine, transmission, driveline and suspension for a textbook launches and consistent straight-line acceleration, the Trackhawk will be able to deliver that performance consistently time after time.
4. Largest brakes yet on a Jeep. The Trackhawk wears monstrous 15.75-inch Brembo front brake rotors and six-piston calipers to haul the Jeep down from its 180 mph top speed. Braking distance from 60 mph is a scant 114 feet.
5. You can tow your real race car with the Trackhawk. This Jeep is no high-strung thoroughbred that can't be stressed. Indeed, many of the reinforcements to the suspension, engine cooling, drivetrain and brakes needed to withstand the Hellcat engine also improve the Grand Cherokee's capability as a tow vehicle, and it has a 7,200-lb. tow rating.
Jeep dealers are taking Trackhawk orders now for $86,995, with deliveries coming near the end of the year.