Hennessey Unleashes 808-HP Mustang to Celebrate 10,000th Vehicle
Time to party.
Hennessey
This is how you celebrate.
The mad geniuses at Hennessey Performance — who have already unleashed beasts ranging from 1,000-horsepower Jeeps to Demon-slaying Camaros — have done it once again.
To celebrate building their 10,000 vehicle, the aftermarket tuners are producing a limited-production commemorative vehicle: the 808-HP Heritage Edition Mustang.
Here's a bit from Hennessey on what, exactly, we're drooling over:
Inspired by the 2018 Ford GT Heritage Edition, the Hennessey Mustang's 5.0L supercharged V8 engine produces 808 horsepower at 7,200 rpm and 677 lb-ft of torque at 4,500 rpm. The HennesseyHeritage Edition is capable of sprinting from 0-60 mph in 3.3 seconds on its way to a top speed of over 200 mph.
Yes, that's over 200 mph.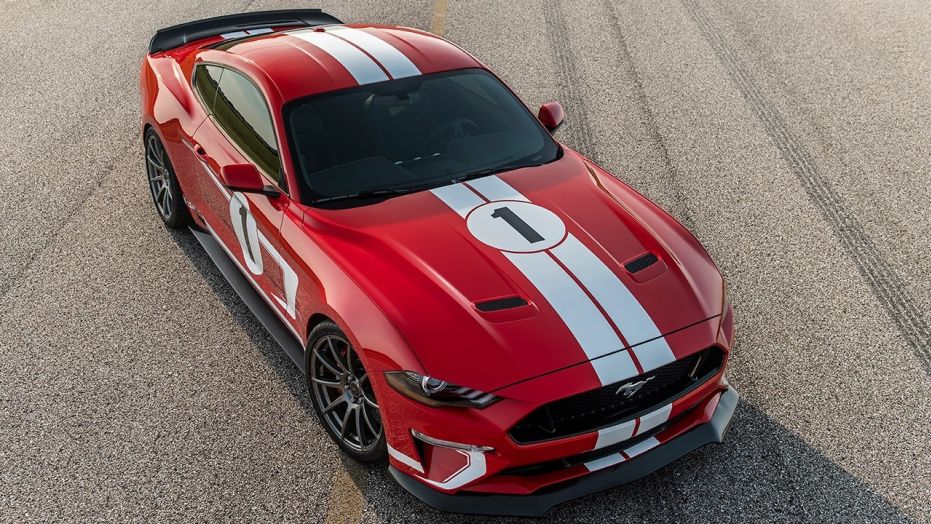 Here's more:
The Hennessey Heritage Edition Mustang is being offered as a complete, turnkey vehicle, which includes the base Ford Mustang GT and is available with the factory 6-speed manual transmission or 10-speed automatic transmission. The Hennessey Heritage Mustang is only available in factory Race Red with the white livery graphics.
In other words, good luck maintaining a low profile.
Each build comes with its own serial-numbered dash and engine plaques, a letter of authenticity, and personal letter of gratitude from founder John Hennessey, who is certainly a fan of this ride. "This is one of the most beautiful Mustang we've ever built," he says, "and it has the power and performance to match its gorgeous looks."
You best hurry if you are interested; only 19 examples will be built, each priced from $89,950.