The 217-MPH 'Exorcist' Camaro Is Now the World's Fastest Muscle Car
With 1,000 horses, it sends the Dodge Demon right back to hell.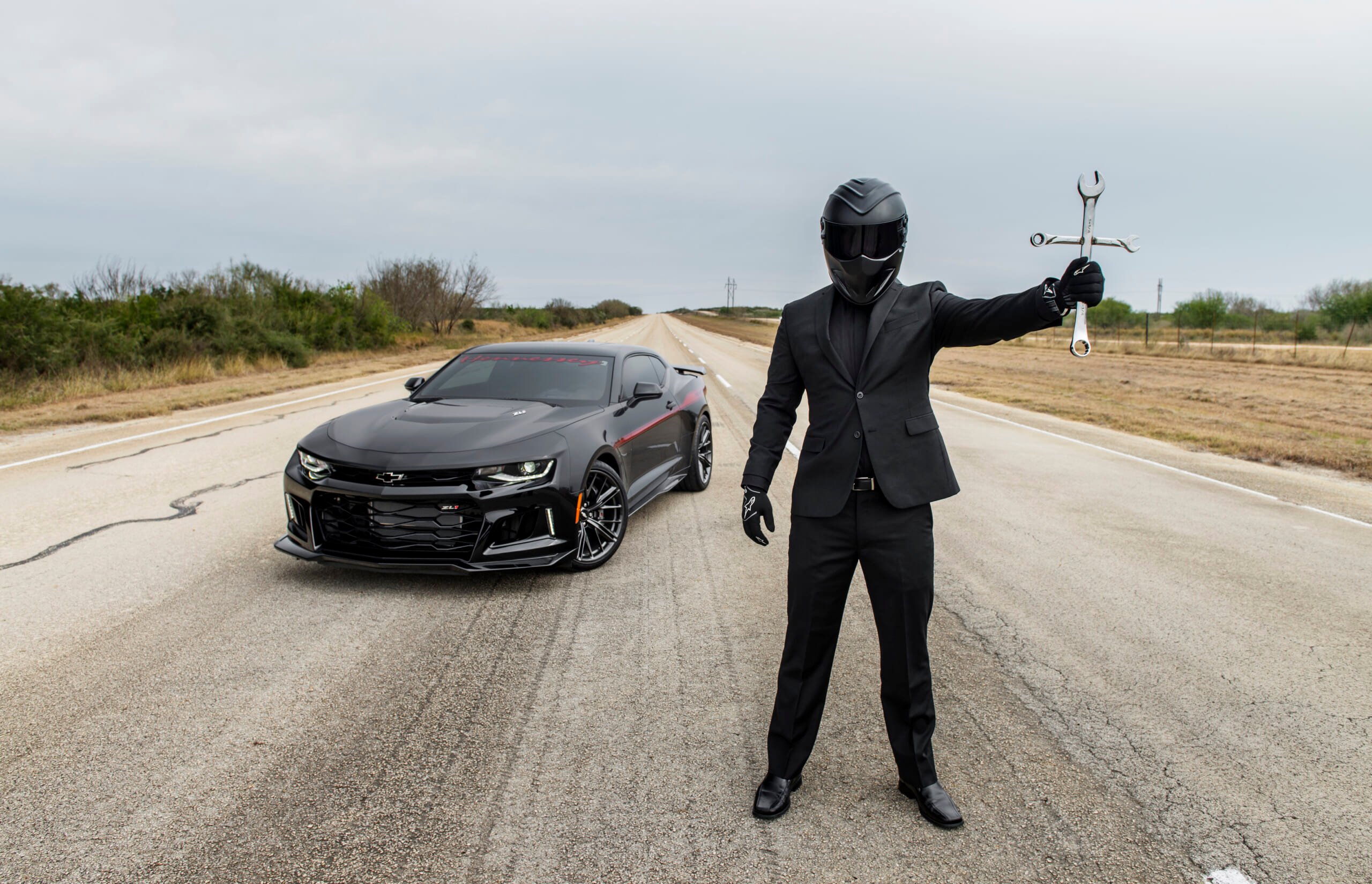 Hennessey Performance has built a formidable reputation for its stunningly fast cars like the Venom F5 and trucks like the VelociRaptor, but now it has applied its supercharged efforts to the Camaro ZL1 to produce the Dodge Demon-fighting 'Exorcist,' the world's fastest muscle car.
In this case, that means Hennessey's anti-demonic 1,000-horsepower, 883 lb.-ft. Camaro hit a top speed of 217 mph! It got there by blasting to 60 mph in less than 3.0 seconds and clearing the quarter mile in under 10 seconds.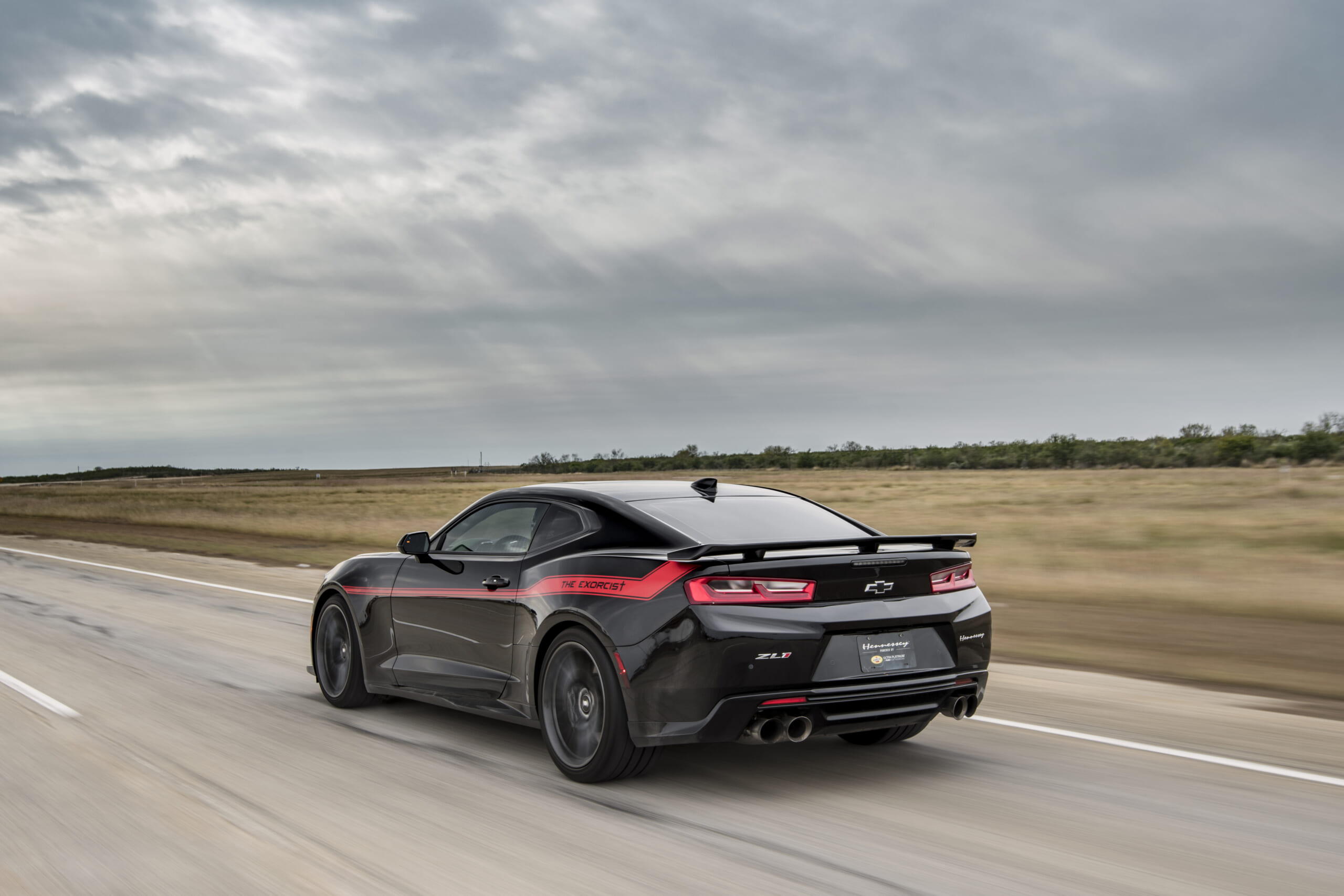 Hennessey achieved this performance using a high-flow supercharger, custom camshaft, ported cylinder heads, upgraded valvetrain with new springs, lifters, pushrods and valves, a high-flow intercooler and long-tube stainless steel exhaust headers with high-flow catalytic converters.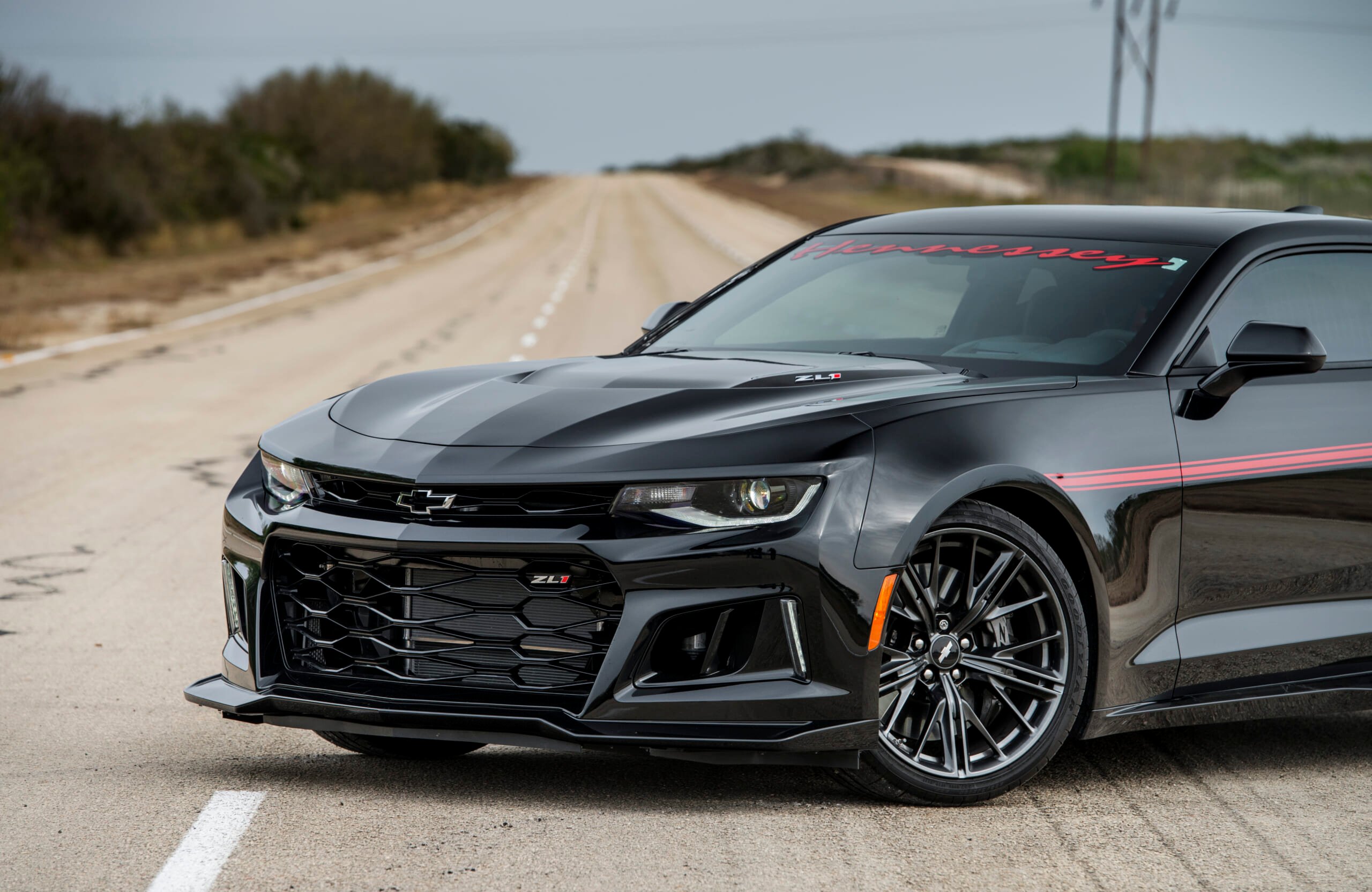 For maximum acceleration at the drag strip, there are optional 20-inch rear drag radial tires and modifications for the automatic transmission.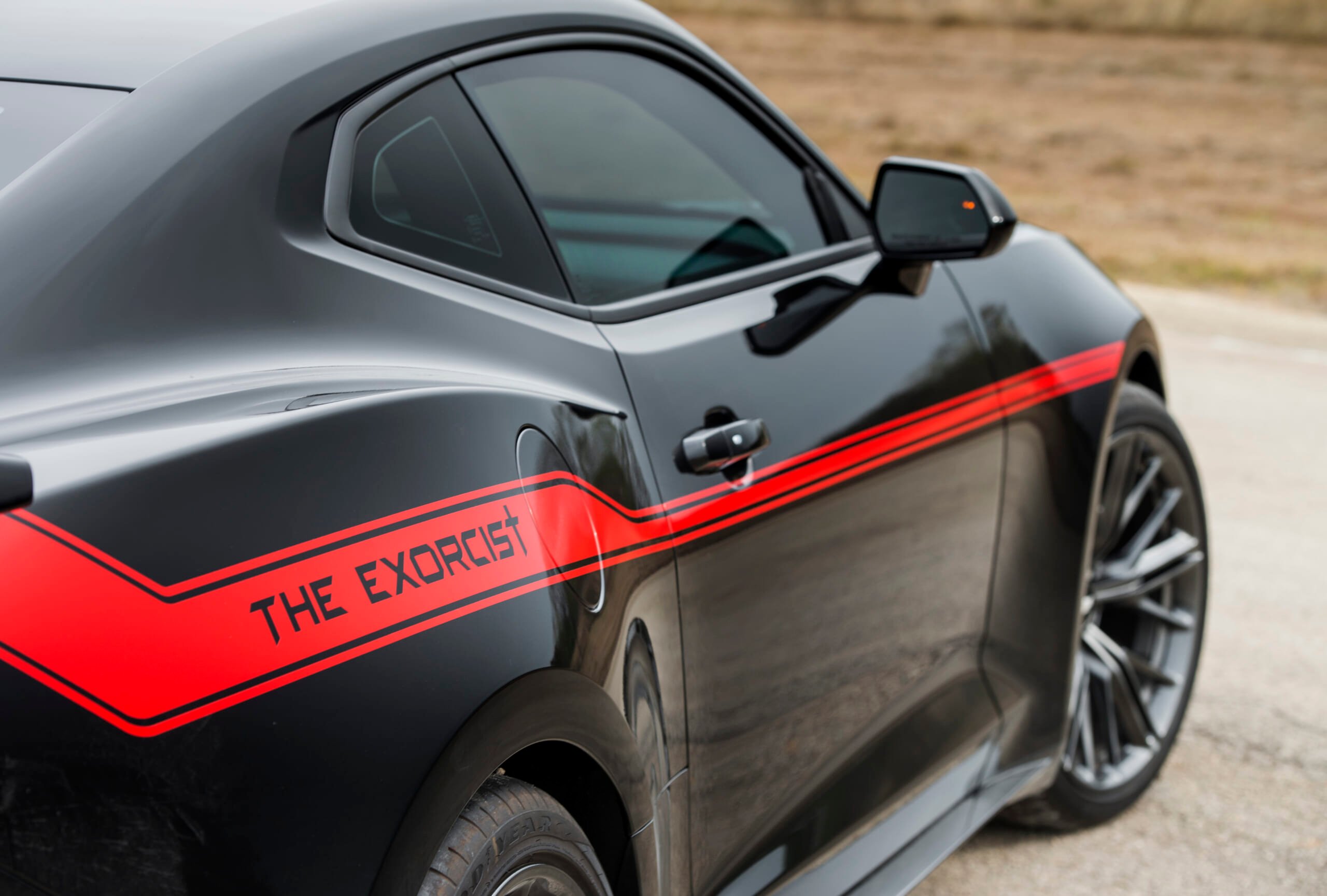 Hennessey set the speed mark on the gigantic 8.5-mile oval test track at the Continental Tire Proving Grounds in Uvalde, Texas, and confirmed the results using a Racelogic Video VBox GPS data logging system.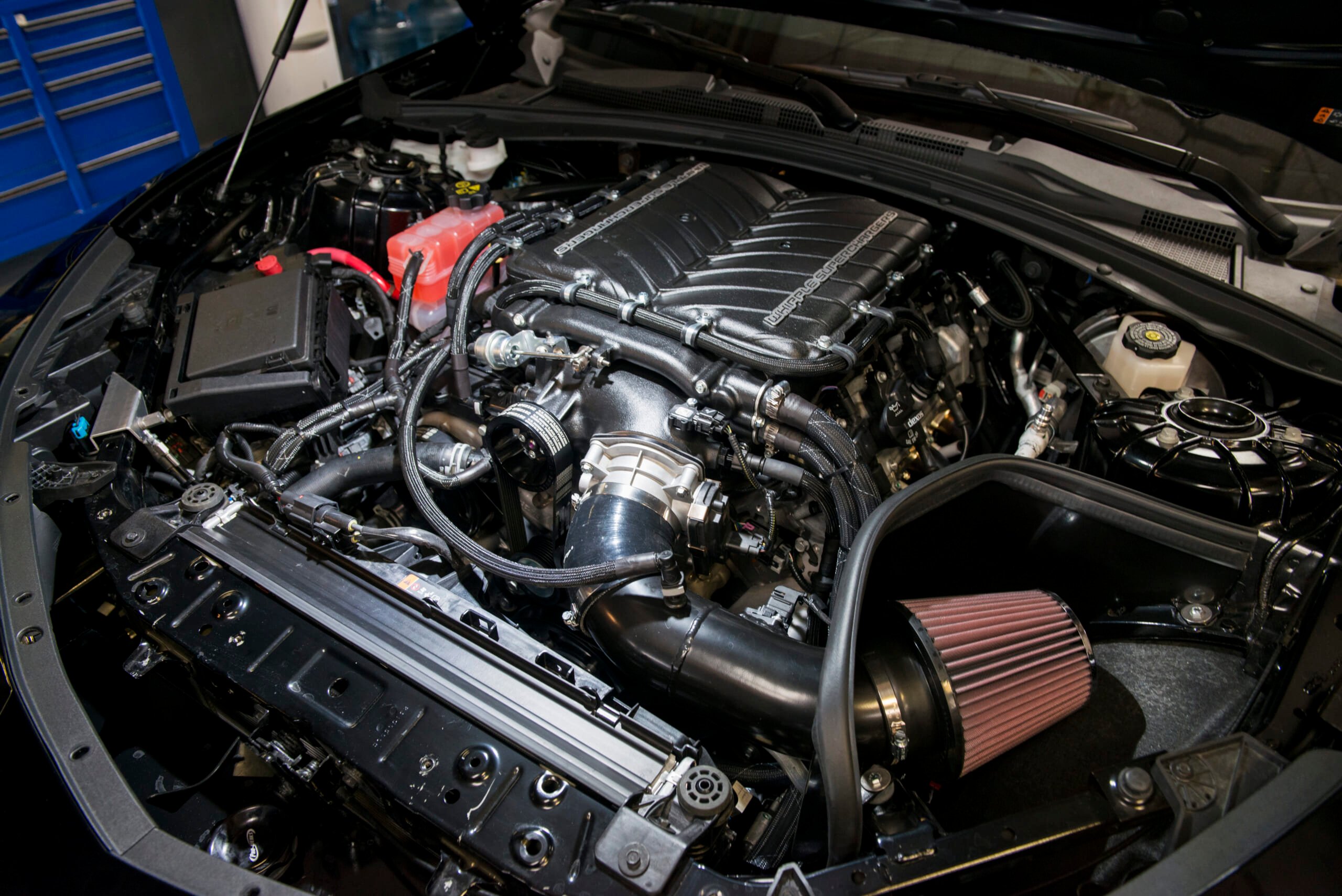 In addition to the Dodge Challenger Demon, Hennessey had another target in mind for the Exorcist Camaro: its stablemate, the Corvette ZR1.
"We wanted to see if the Exorcist could exceed the top speed of the new ZR1 Corvette, which is 213 mph. Mission accomplished," said president John Hennessey. "This is just the first high-performance validation test for the Exorcist. We also plan to test our car's 0-60 mph and quarter-mile performance at the drag strip as well as handling and braking on a road course."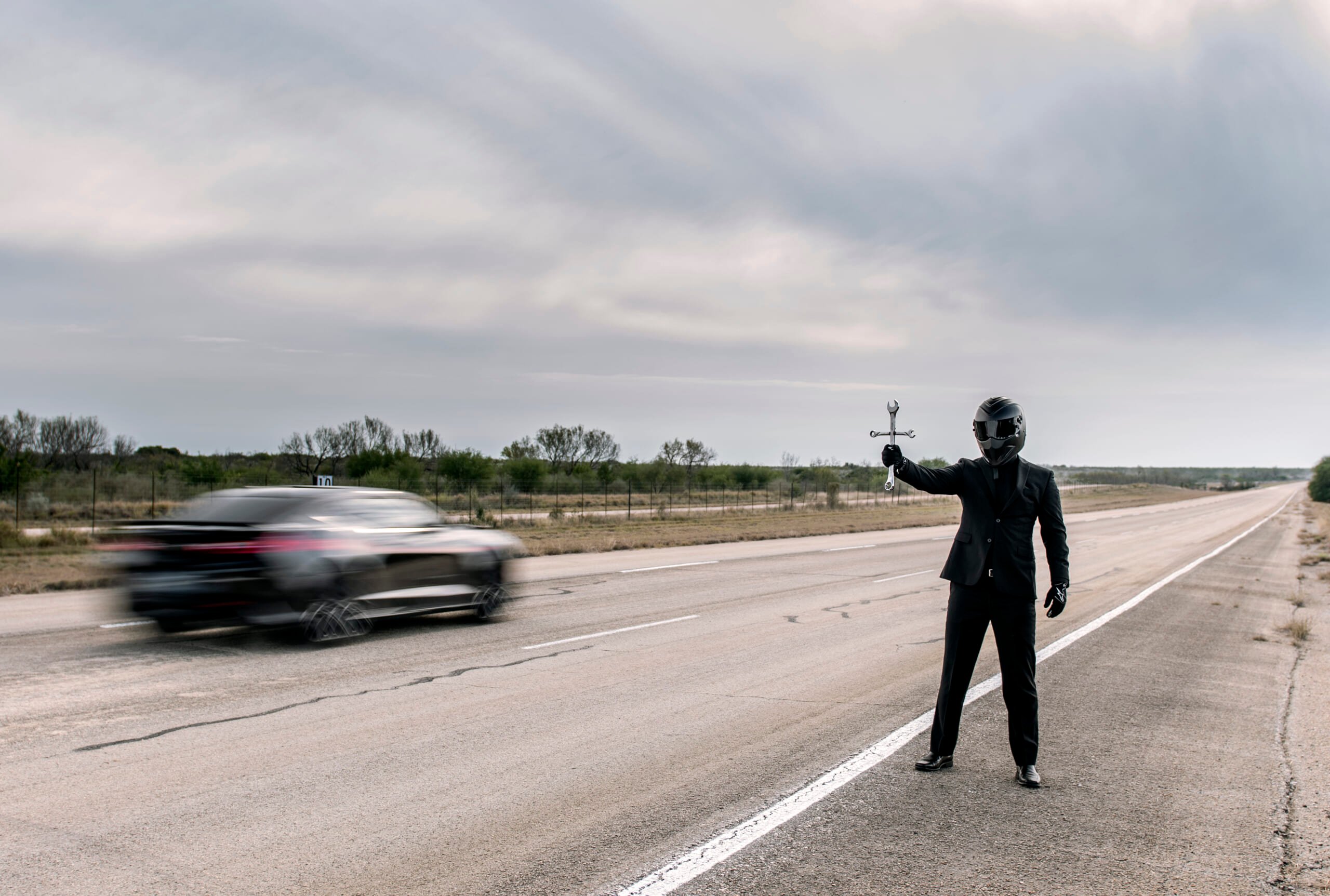 The ZR1 isn't the only exotic that falls victim to the Exorcist's top speed. Other casualties include the McLaren 720S, Porsche 911 GT2 RS, Ferrari 812 Superfast, and Lamborghini Huracan.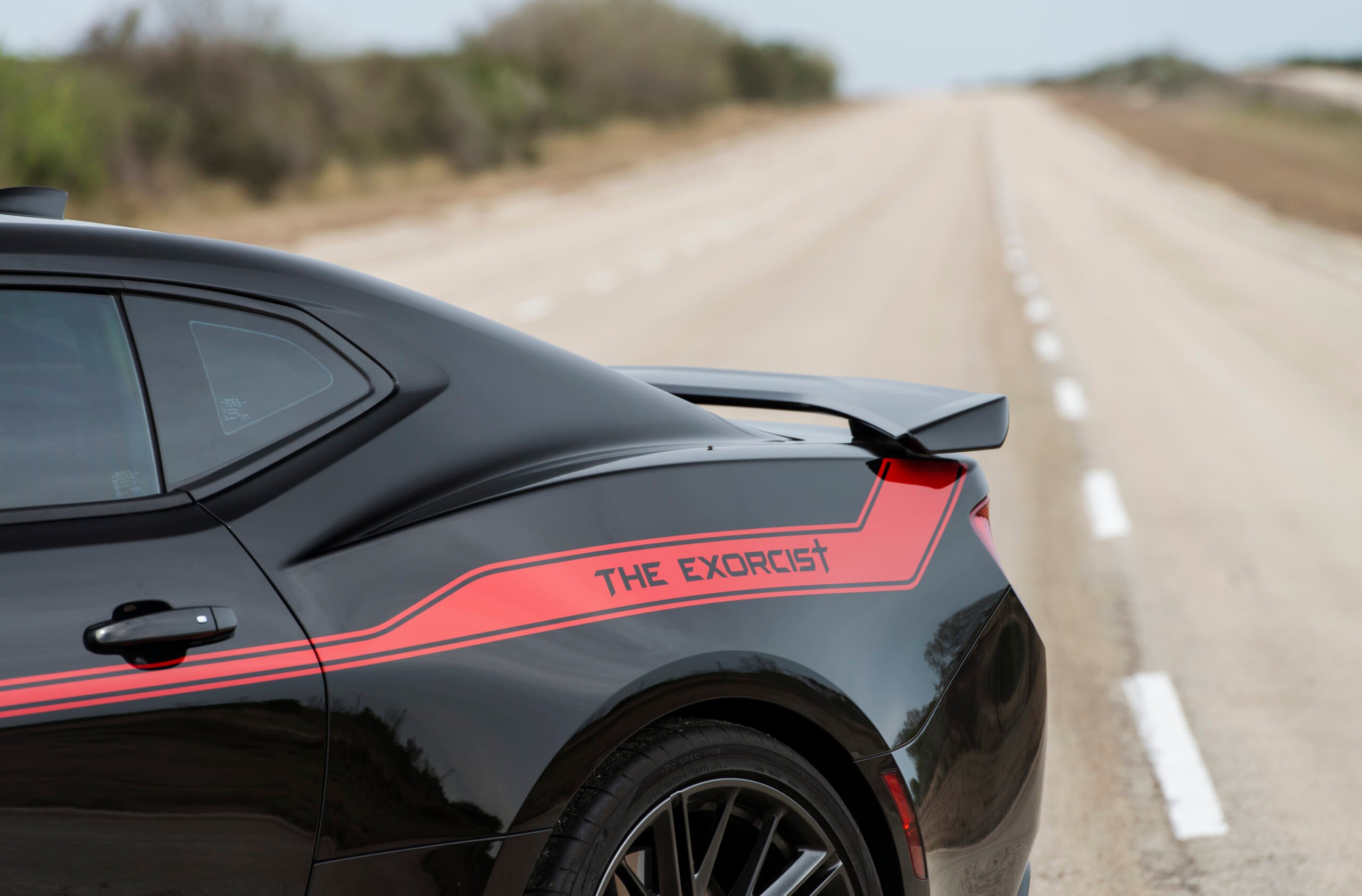 "The Exorcist offers supercar performance while still retaining everything that you would want in a daily driver with a backseat and room for golf clubs in the trunk," added Hennessey. "It's kind of like having a new ZR1 Corvette with room for 4 people, but faster."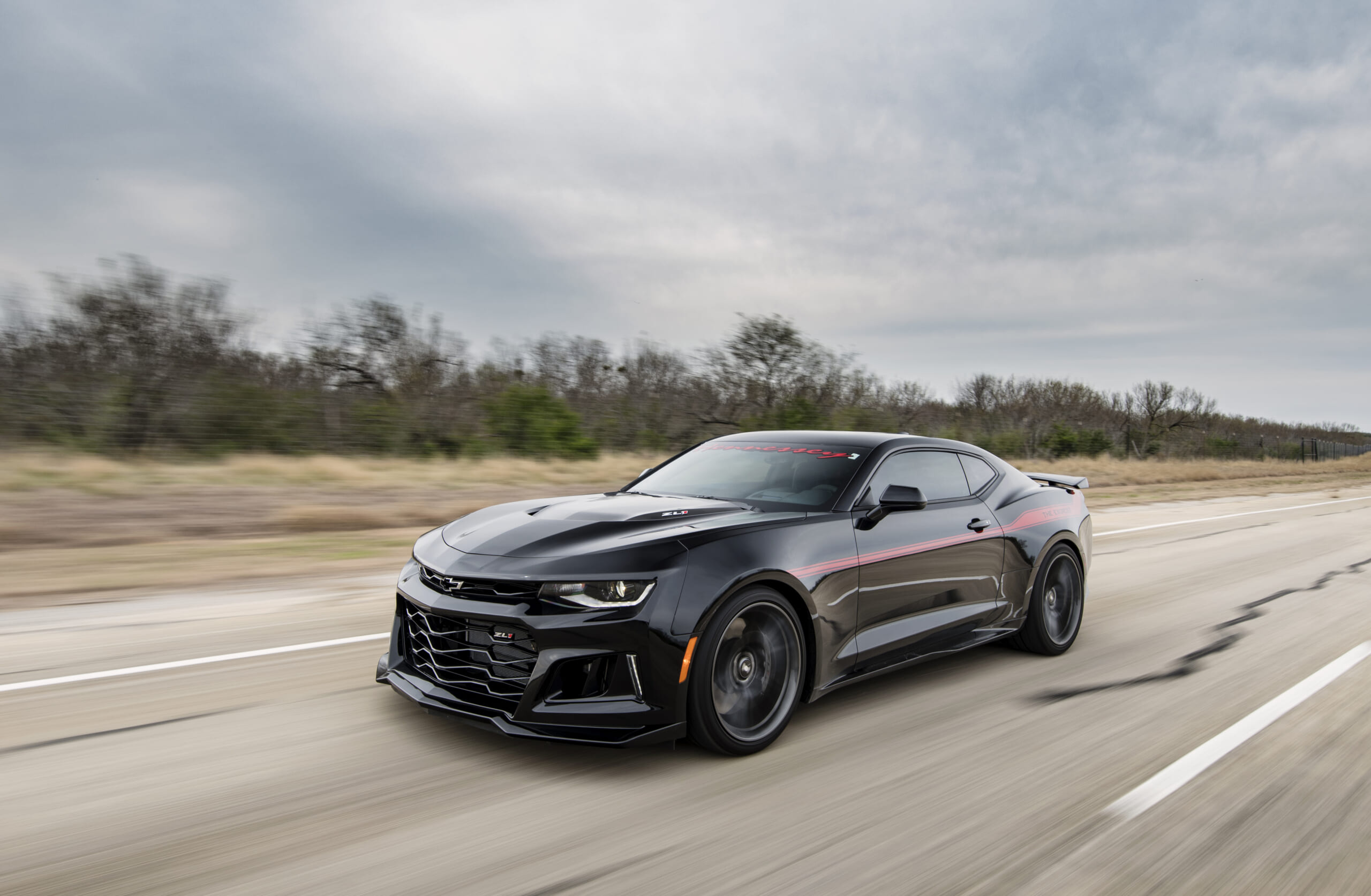 The Exorcist is available for order from your Chevrolet dealer, with a starting price of $119,950.