The 1,000-HP Hennessey Maximus Jeep Gladiator Is Now For Sale
Hellacious horsepower.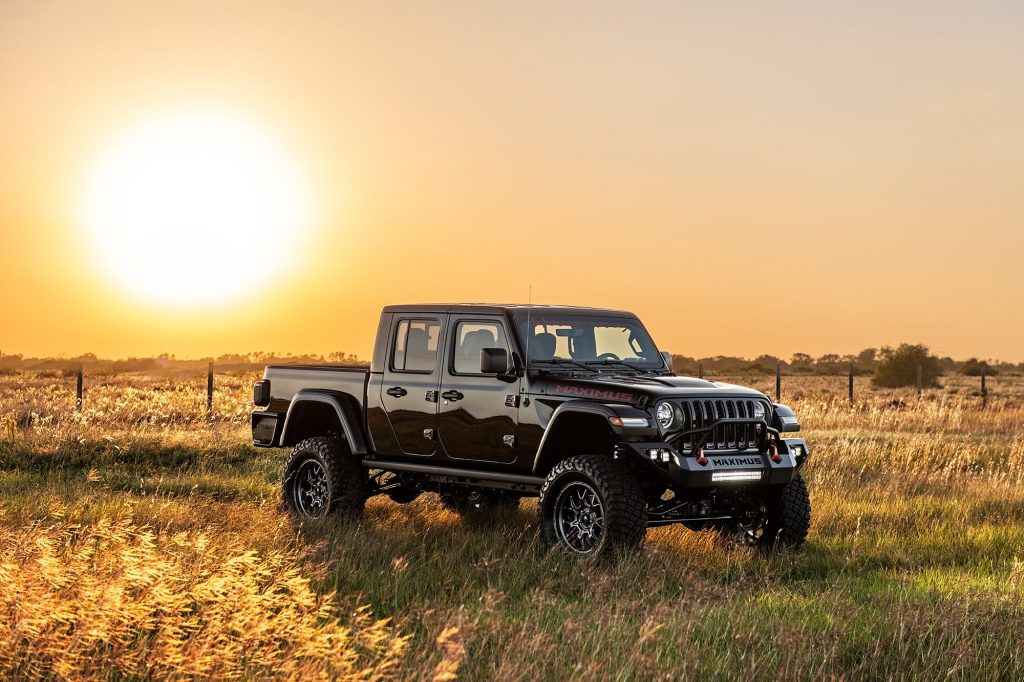 Remember the Hellcat-powered Jeep Gladiator that Hennessey Performance announced back in May? The horsepower-crazed Texas tuning house just built the first one, and you can own one of the other 23 that are on the way. 
As promised, the 2020 Hennessey Maximus 1000 boasts a truly hellacious 1,000 horsepower, courtesy of Dodge's transplanted and tuned supercharged 6.2-liter V8 that's mated to an eight-speed automatic tranny. 
What's been newly revealed is that the custom Wrangler-pickup hybrid will hit 60 mph in just under four seconds, making it more than twice as fast as the stock vehicle. 
Further enhancing the Jeep's trailblazing capabilities are an off-road suspension system and tires, a six-inch lift kit and heavy-duty axles. 
New drive shafts and 933 lb-ft of torque should vastly improve towing and hauling capacities—segments in which the Gladiator is already best-in-class—but Hennessey didn't say by how much.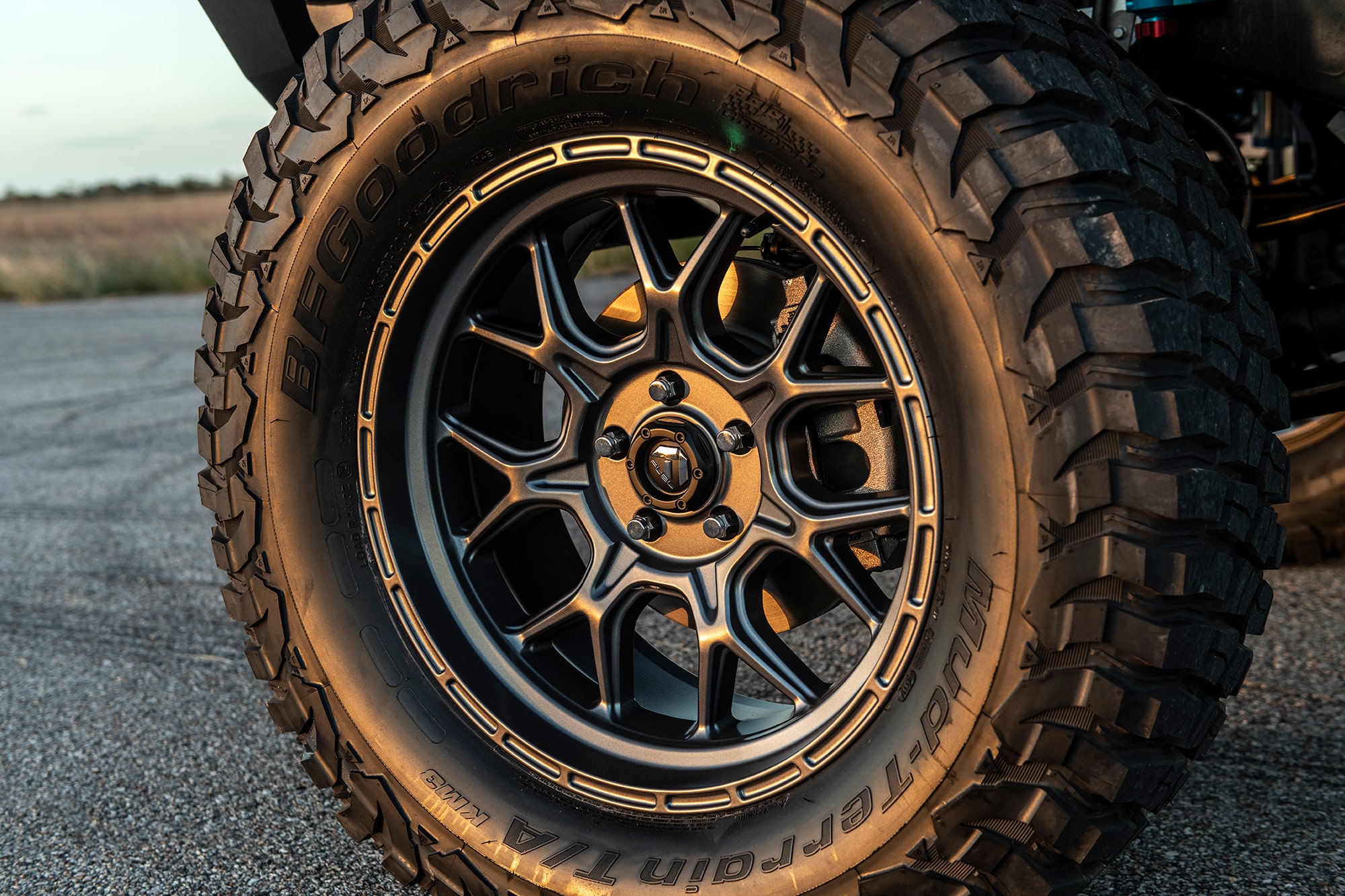 Other upgrades include a stainless steel exhaust system, Hennessey and Maximus exterior branding, an LED headlight system, and aluminum wheels. The interior gets more branding with upgraded leather.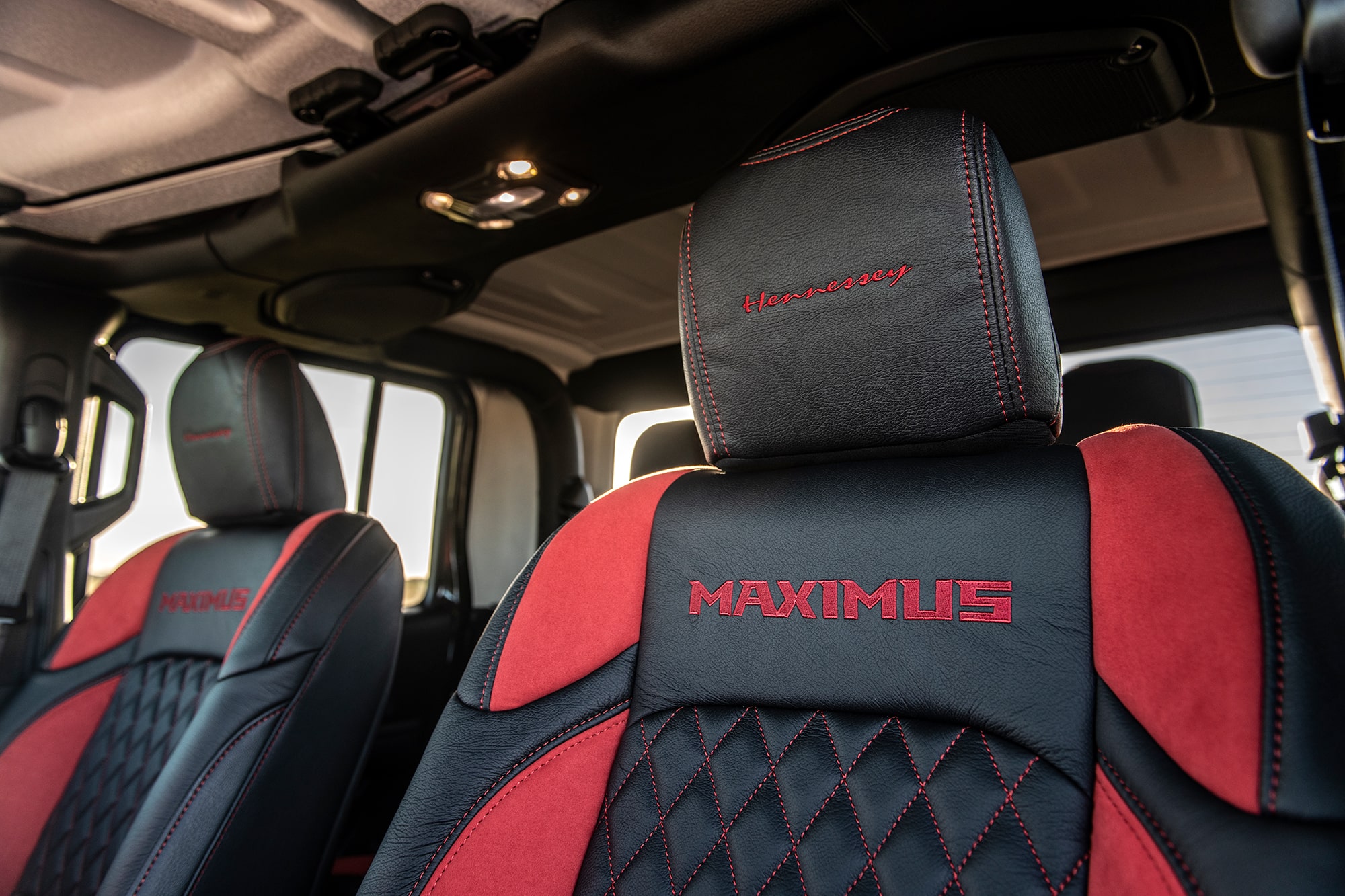 Each Maximus 1000 costs $225,000 and comes with a three-year, 36,000 mile warranty. Visit Hennessey Performance's website to inquire—we have a feeling these things are gonna sell out quickly.