Hennessey Built a 1,000-HP Jeep Trackhawk, And May God Have Mercy on Their Souls
Fastest milk run EVER.
Hennessey Performance
The Jeep Grand Cherokee Trackhawk is an absolute monster. It's a Hellcat-powered SUV with 707 supercharged horses that hits 60 mph in 3.5 seconds all the way to a decidedly non-SUV top speed of 180.
Still, the fine folks at Hennessey Performance — who have already dazzled us with their versions of vehicles ranging from Camaros to Navigators to Huracans — didn't think it was fast enough. 
So they made this.
The gearheads at Road & Track have the deets on the hardware: 
It uses a new 4.5-liter supercharger, long-tube headers, high-flow injectors, an upgraded fuel pump, and a high-flow air induction system. Using a Dynojet, the team was able to push 823 horsepower and 718 lb.-ft. of torque to the tires. Factoring in Hennessey's 20-percent drivetrain loss calculation, that's 988 horsepower and 861 lb.-ft. at the crank.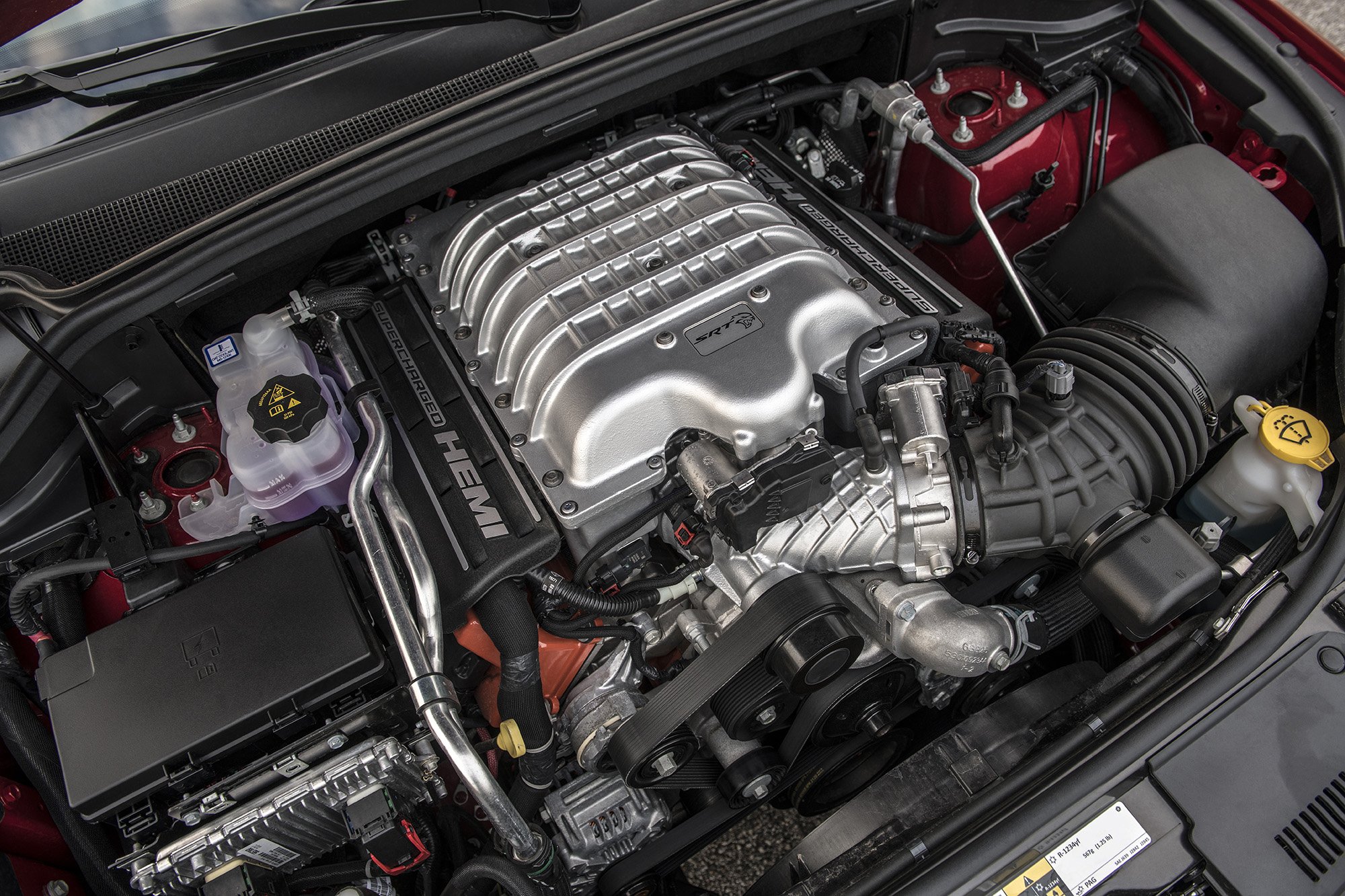 Yeah, that's a hell of a lot of muscle. Hennessey claims a 2.8 second run from 0 to 60 mph, and a 10.5 second quarter mile at an absolutely ludicrous 133 mph. Not so shabby for an SUV.
Just check it out on dyno:
There's no word on the price of the Hennessey upgrades, but we're guessing they won't come cheap. The base Trackhawk starts at $86,000, so you'll have to add that to whatever the cost ends up being.
We're pretty sure it's worth it.