The Hennessey Performance McLaren 600LT Is a 1,000-HP Monster
The Texas tuning house gave McLaren's supercar a ridiculous amount of power.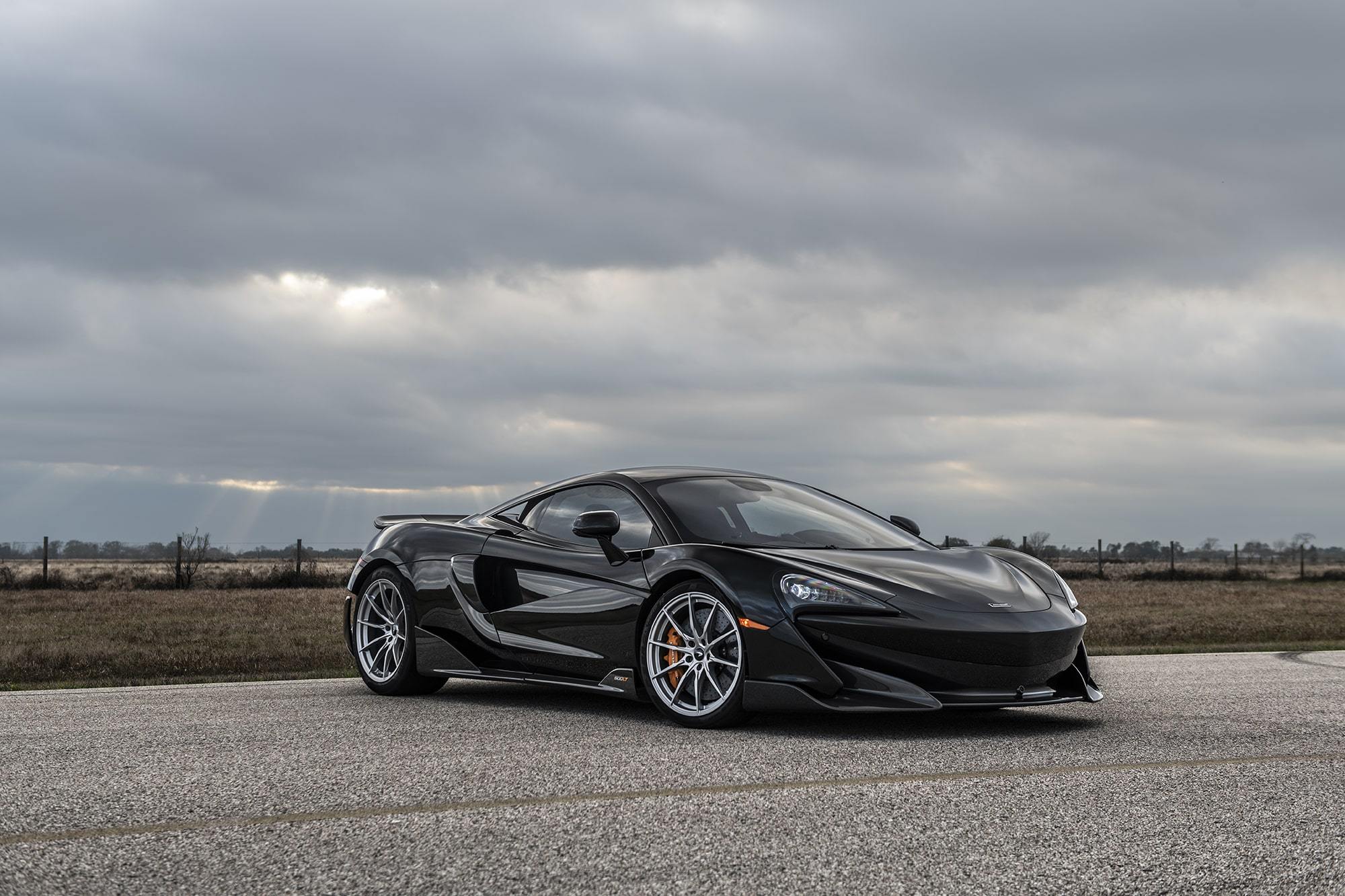 The McLaren 600LT and its spider-spec variant are already the fastest models in the British marque's Sports Series. That distinction isn't enough for Hennessey Performance. 
The Texas tuning house is offering 1,000-hp 600LTs through their "HPE1000 Performance Upgrade Program." That's 400 more horses than you get in the stock supercar. 
Hennessey is no stranger to four-figure outputs, having tweaked both the Cadillac CTS-V and Jeep Trackhawk to produce similar amounts of power. But company founder John Hennessey decided to soup up McLaren's mid-engine coupe to set a standard for their forthcoming 300 mph-plus Venom F5.
"I decided to buy my 600LT for the same reason I bought a new Ford GT—to give our team a solid benchmark for our Venom F5," Hennessey told Top Gear. "I think that McLaren is building the best supercars in the world right now."
With upgrades including a Motec engine management system, improved twin-turbo, transmission and intercooler systems, high-flow air filters and a Hennessey stainless steal exhaust, the custom 600LT will zoom to 60 mph in just 2.2 seconds, making it over half a second quicker than McLaren's production vehicle. 
If that sounds overkill, Hennessey also offers 805-horsepower and 700-horsepower packages that'll transform the 600LT a 2.4 or 2.6-second car, respectively.  
There's no word on price, but expect to pay a lot to have Hennessey take McLaren's supercar into the hypercar realm.