Hennessey 'Resurrection' Camaro Is The Hyper-Muscle Car You Deserve
This insane custom Camaro cranks out a hellacious 1,200 horsepower.
Hennessey Performance has resurrected its Dodge Demon-killing "Exorcist" Camaro with even more horsepower to create what's being billed as the world's "first hyper-muscle car."
That's according to John Hennessey, founder of the output-obsessed Texas tuning house behind the new "Resurrection" Camaro ZL1 1LE. While the superlative might not be totally accurate in light of the Speekore Performance-built 1,525-hp Dodge Charger that debuted alongside the Resurrection at SEMA 2019, it's 1,200-hp rating definitely puts it right up there with the craziest custom pony cars ever devised.
"Our team has been waiting to offer a more powerful version of "The Exorcist," Hennessey said. "We've built several 1,200-horsepower C7 ZR1 Corvettes, so we knew we could deliver this same power level in the ZL1 1LE, but we just needed a cool name to fit the car."
Hennessey's expert team swapped out the Camaro's stock LT4 engine for the Corvette ZR1's LT5 and installed a number of premium components that increase aspiration to the bellowing 6.2-liter V8, among them being a ported 2.65-liter supercharger, high-flow air induction system, and a custom carbon fiber hood with increased clearance.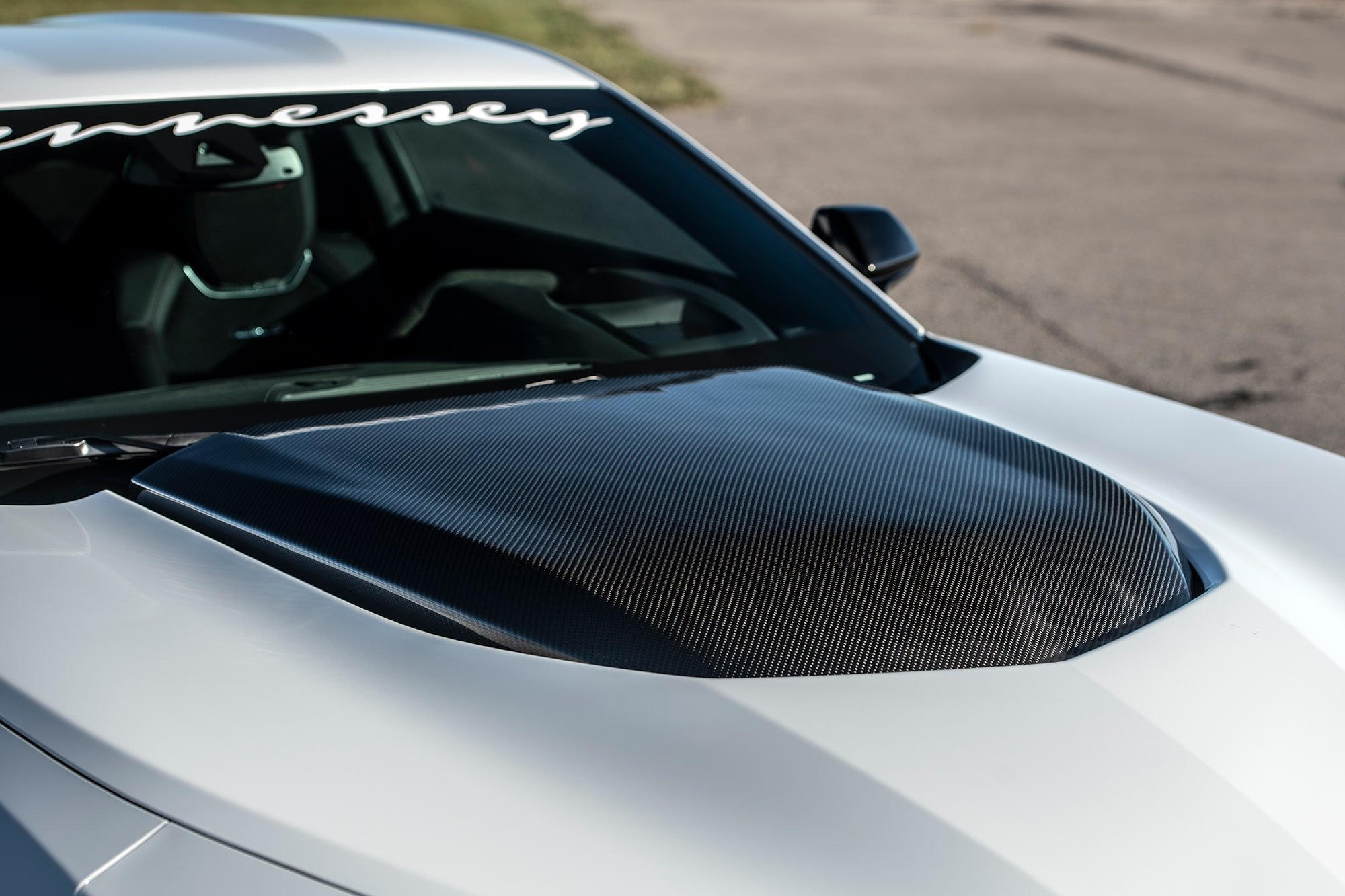 Combined with either a 10-speed automatic or six-speed manual gearbox and other drivetrain upgrades, the whited-out Resurrection rockets to 60 mph in under 2.3 seconds and completes a quarter-mile run in 9.3 seconds at 150 mph before maxing out at over 220 mph, making it faster than last year's Exorcist on all fronts.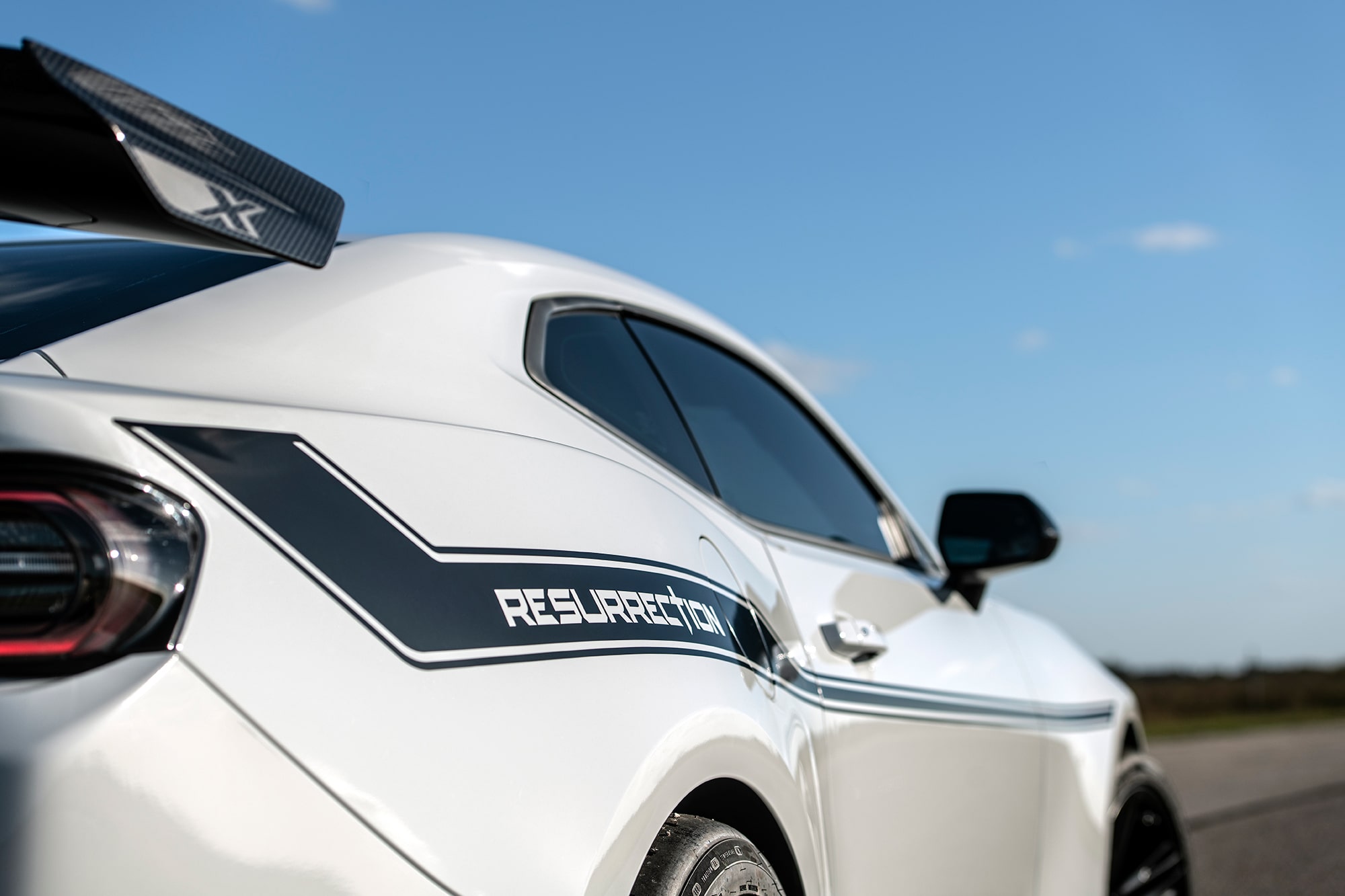 Priced at $200,000, the Resurrection Camaro ZL1 1LE will be limited to just 24 examples. Order one from authorized Chevrolet dealers or through Hennessey Performance directly.