Hennessey's Twin-Turbo Lamborghini Huracan Is a 1,000-HP Monster
This thing is Mad Max-level insane.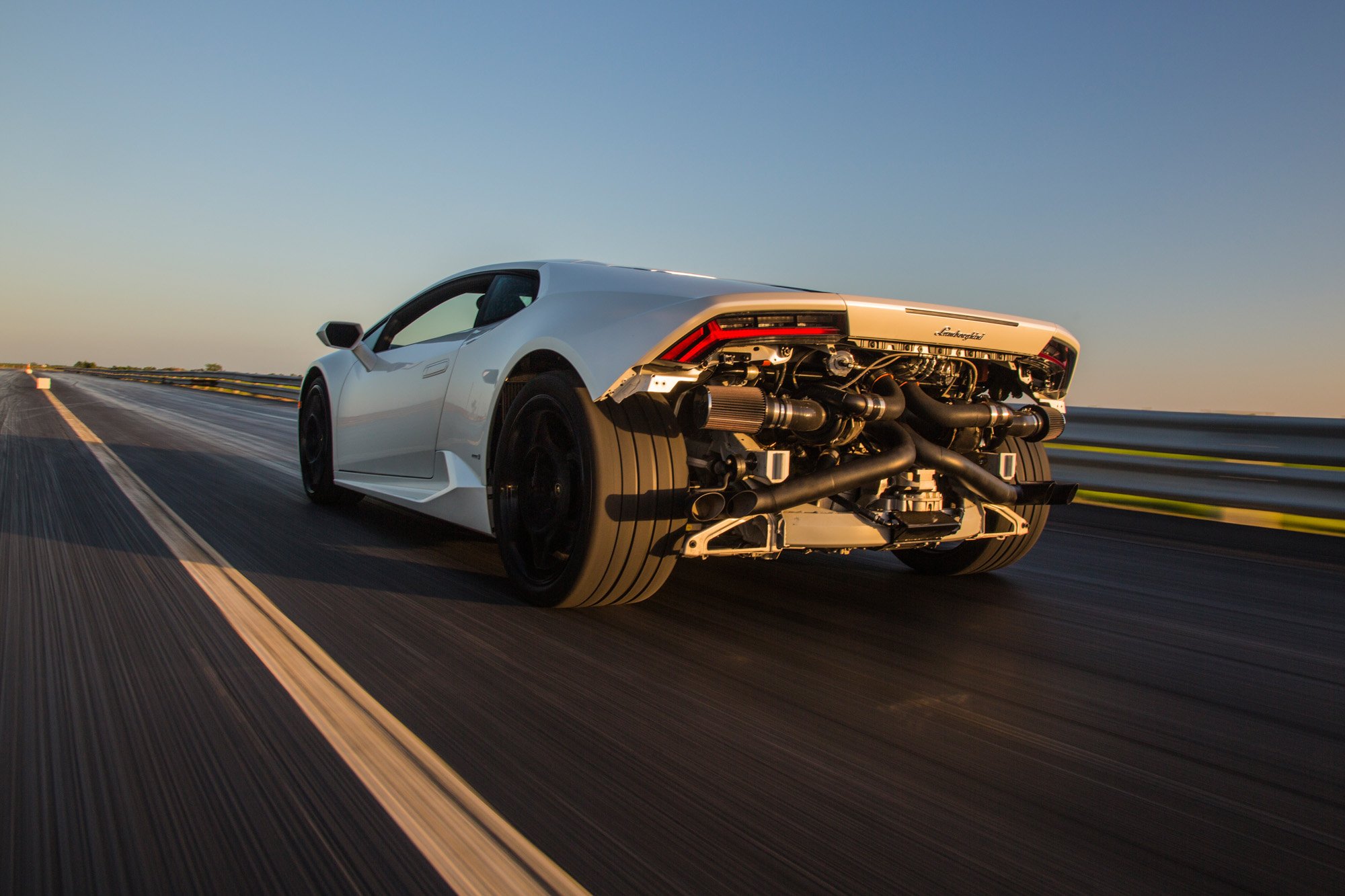 Here's the deal: We know that Hennessey Performance can make cars go fast—they made a lumbering Cadillac Escalade quicker than a Camaro ZL1! But what happens if they start off with something that is already fast? A twin-turbocharged Lamborghini Huracan is what.
The nice thing about starting with such a fast vehicle is that you don't have to do much else to it to accept the added speed. That means the Huracan looks stock from every angle except for the see-ya-later rear view, when it is too late.
The business end of the Lamborghini gets a pair of turbochargers, and their associated intercoolers and stainless steel plumbing. Top 'er off with 93 octane Shell V-Power and Pennzoil 10W-60 (!) synthetic oil and call it good.
The result is 1,000 track-shredding horsepower, covered by a 12-month warranty, just like a real car.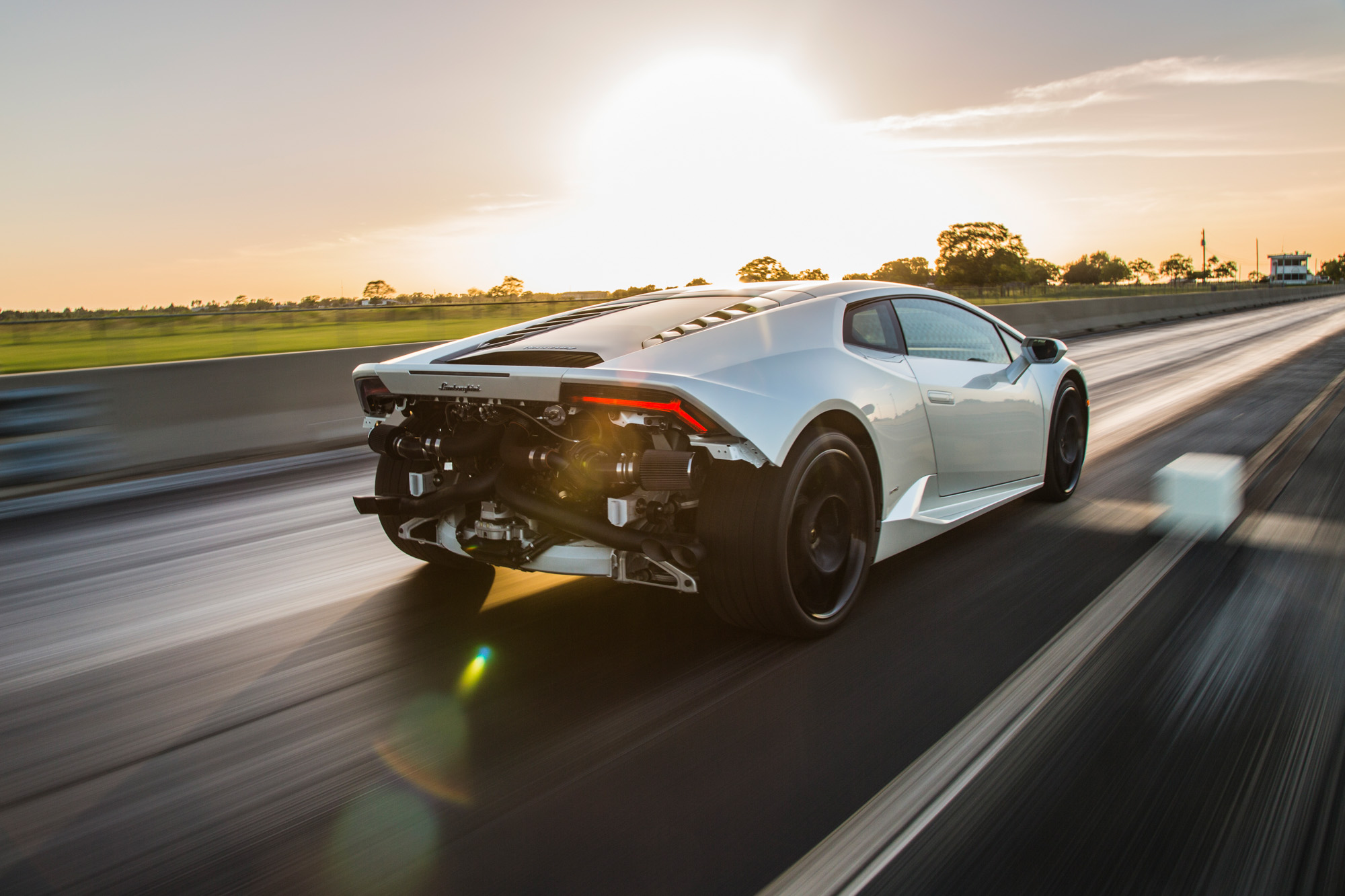 But just to be sure everything's perfect, Hennessey keeps the Huracan for 300 miles of "testing" before returning it to the customer. Ah. "Testing."
It'll fit right in with the rest of their powerful portfolio, including the unholy Exorcist Camaro…
…as well as the mighty Venom F5.
Keep doing you, Hennessey!