Hennessey Is Pumping Up the Dodge Demon to a Hellish 1,500-HP
This is actually insane.
We know what you were thinking: If only Dodge hadn't wimped out on the Demon by limiting it to a paltry 840 horsepower. Probably because of the need to cover it with a warranty, eh?
Well fortunately Hennessey Performance says it can do better, pumping up the demonic Dodge to truly hellish power levels between 1,000 and 1,500 horsepower, depending on your budget.
Naturally there are engine mods such as exhaust headers and a reprogrammed engine management computer to make more power, but Hennessey will also add upgrades to the rest of the car to make it more suitable for drag strip runs at its elevated level of performance.
Those include an NHRA-legal roll cage (required for racing the quarter mile in less than ten seconds) and a drag parachute to help stop the car at the end of the run.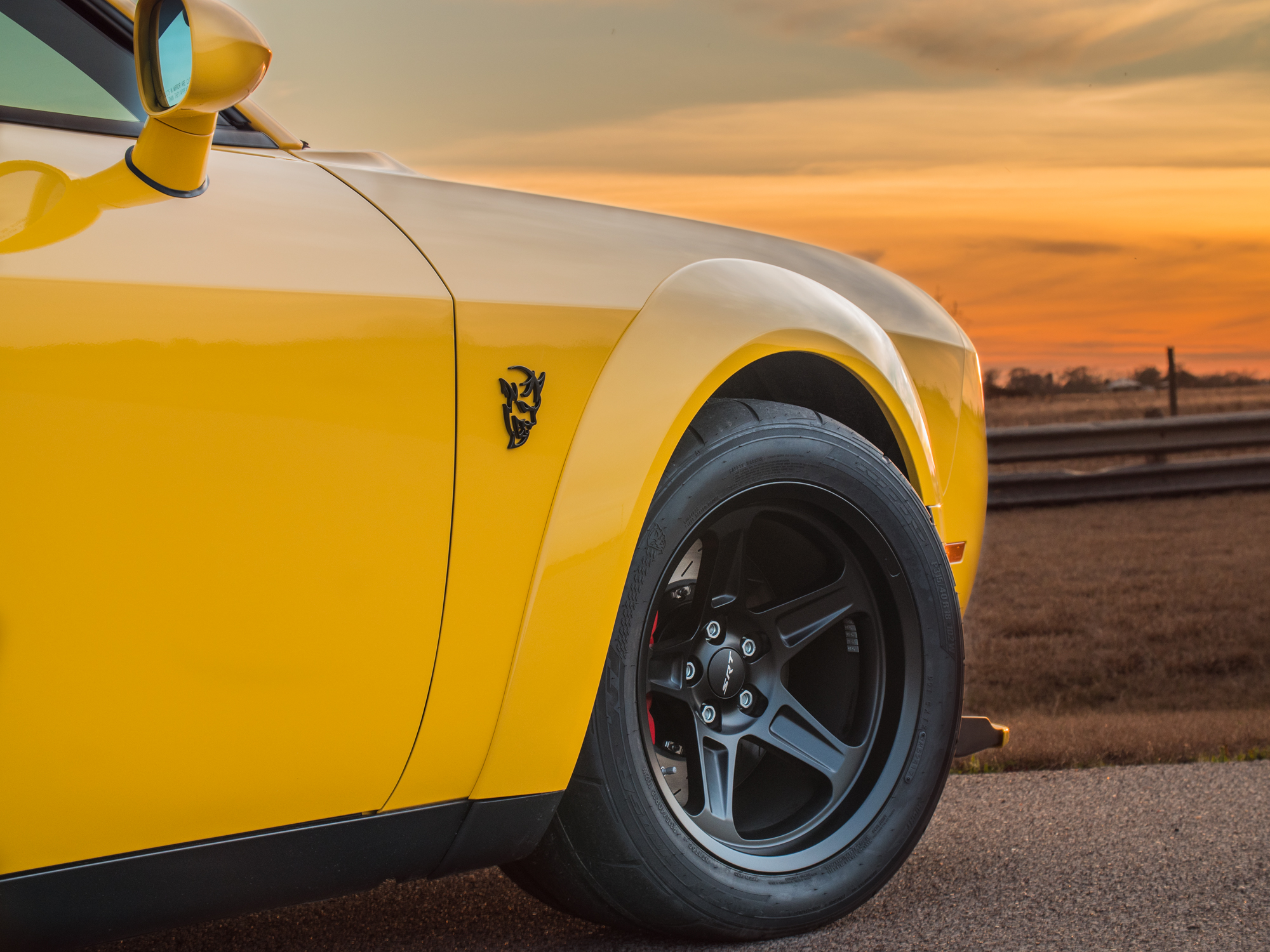 Before remaking the Demon, Hennessey's tuners first put their project car through its paces to establish exactly how fast it is before re-testing the finished product on the same track, so they have a valid before-and-after comparison. Releasing a video of the "before" results before modifying the car speaks well to Hennessey's confidence in the upgrades.
We'll have that video for you too, as soon as the Texans are finished working their dark magic on the Demon.
Or check it out for yourself at Hennessey's site.