The 600-HP Hennessey VelociRaptor 6×6 F-150 Will Eat Your Puny Truck For Breakfast
Six-wheel drive beats four-wheel drive every time.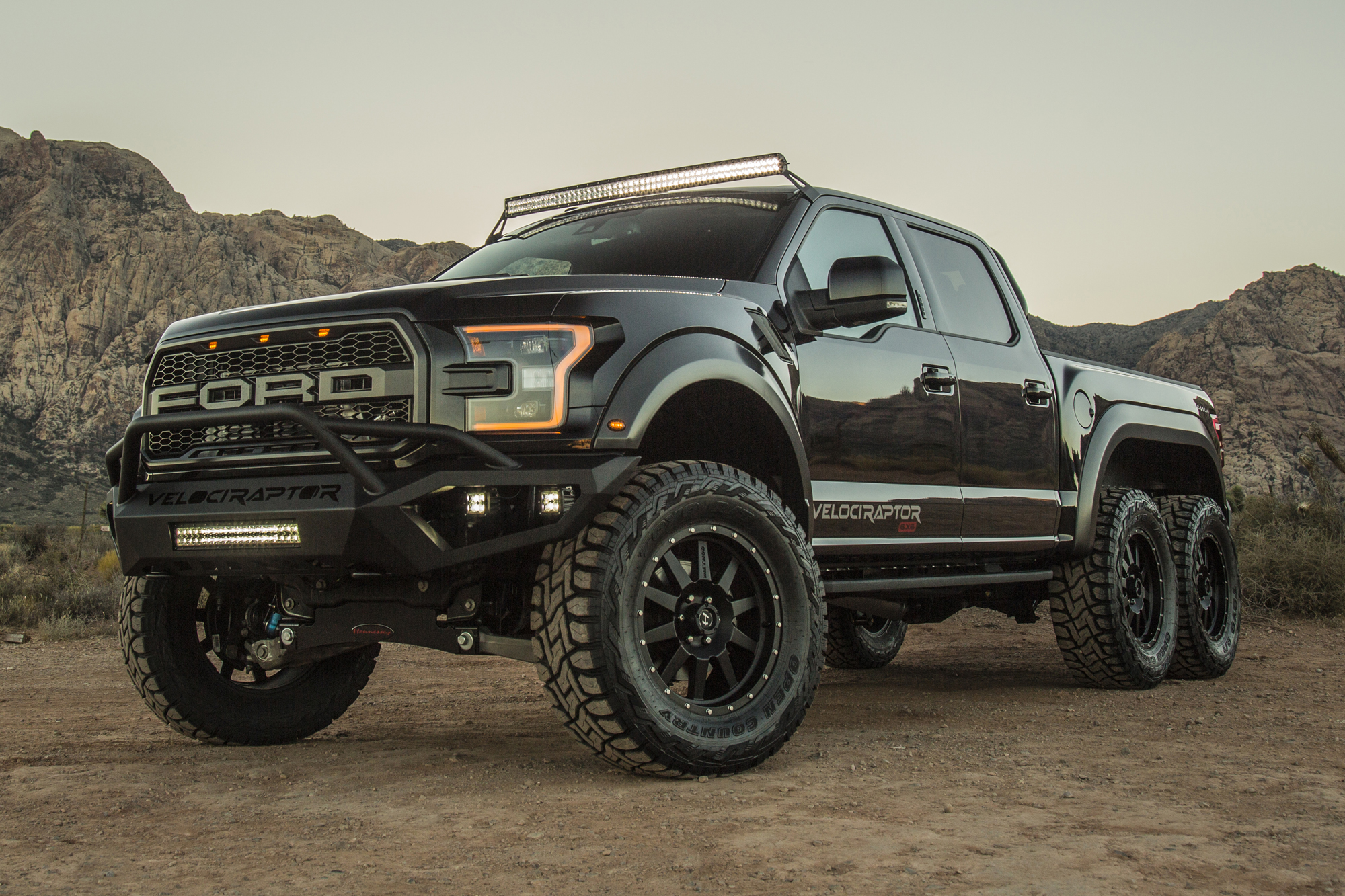 Tuner John Hennessey (who is targeting 300 mph with his Venom F5 hypercar) knows how to turn up the wick on even the hottest vehicles, and to do that with the incredible Ford F-150 Raptor meant not just adding bigger turbos, but even a second rear axle and two more wheels. 
"The VelociRaptor 6X6 is the ultimate off-road vehicle," said Hennessey, founder and CEO of Hennessey Performance. "Our VelociRaptor 6X6 is pure aggression on wheels – all six of them."
Upgrades include a 600-horsepower version of Ford's EcoBoost V6 in place of the factory's 450 horsepower and locking axles that ensure the added power finds purchase in any terrain.
Naturally, there are Hennessy-specific 20-inch wheels wrapped in Toyo off-road tires, custom front and rear bumpers and an array of LED lights.
The Hennessey VelociRaptor 6×6 is available directly from Hennessey or through the company's selected Ford dealers for a base price of $349,000, with an optional $22,000 Brembo brake upgrade with six new rotors and calipers.