Why This 217-Foot Superyacht Is the Ultimate Oceangoing Adventure Craft
This crazy custom catamaran is tricked out with a helicopter, speedboats, Jet Skis, 4x4s, quad bikes, and even a submarine.
On occasions too numerous to mention we've seen how something that starts out as a side project often ends up being a much bigger deal. And such is the case with one of the coolest ocean crafts launched this year, the 217-foot Hodor.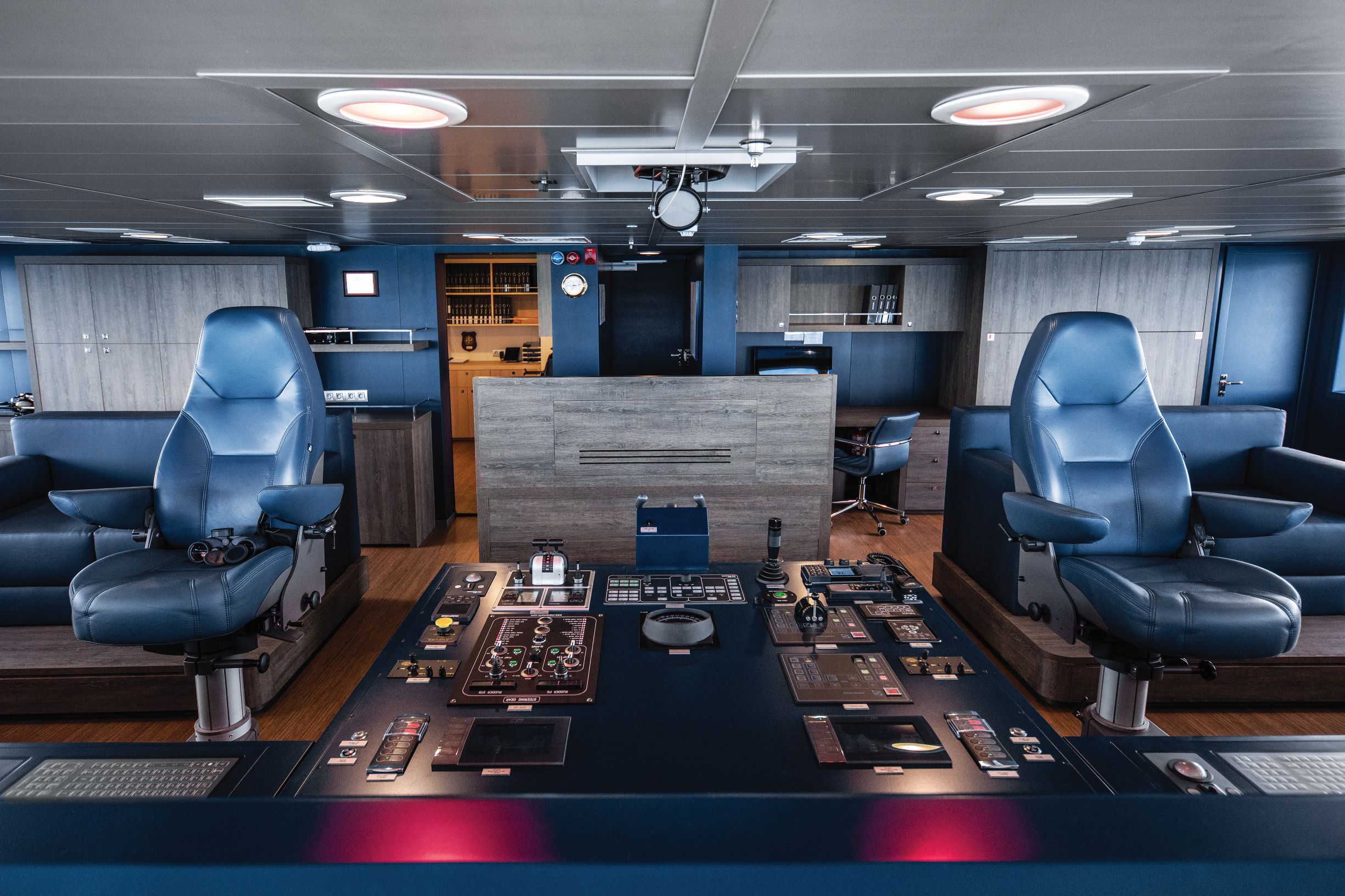 Built by Spanish shipyard Astilleros Armon, the catamaran started life as a support vessel—aka Shadow Cat—for the 285-ft. Feadship Lonian, which while an admittedly impressive piece of naval architecture, doesn't especially have much to distinguish it from the next luxe superyacht. Hodor, however, is a different story, at once more avant-garde and menacing as well as a damn sight more fun.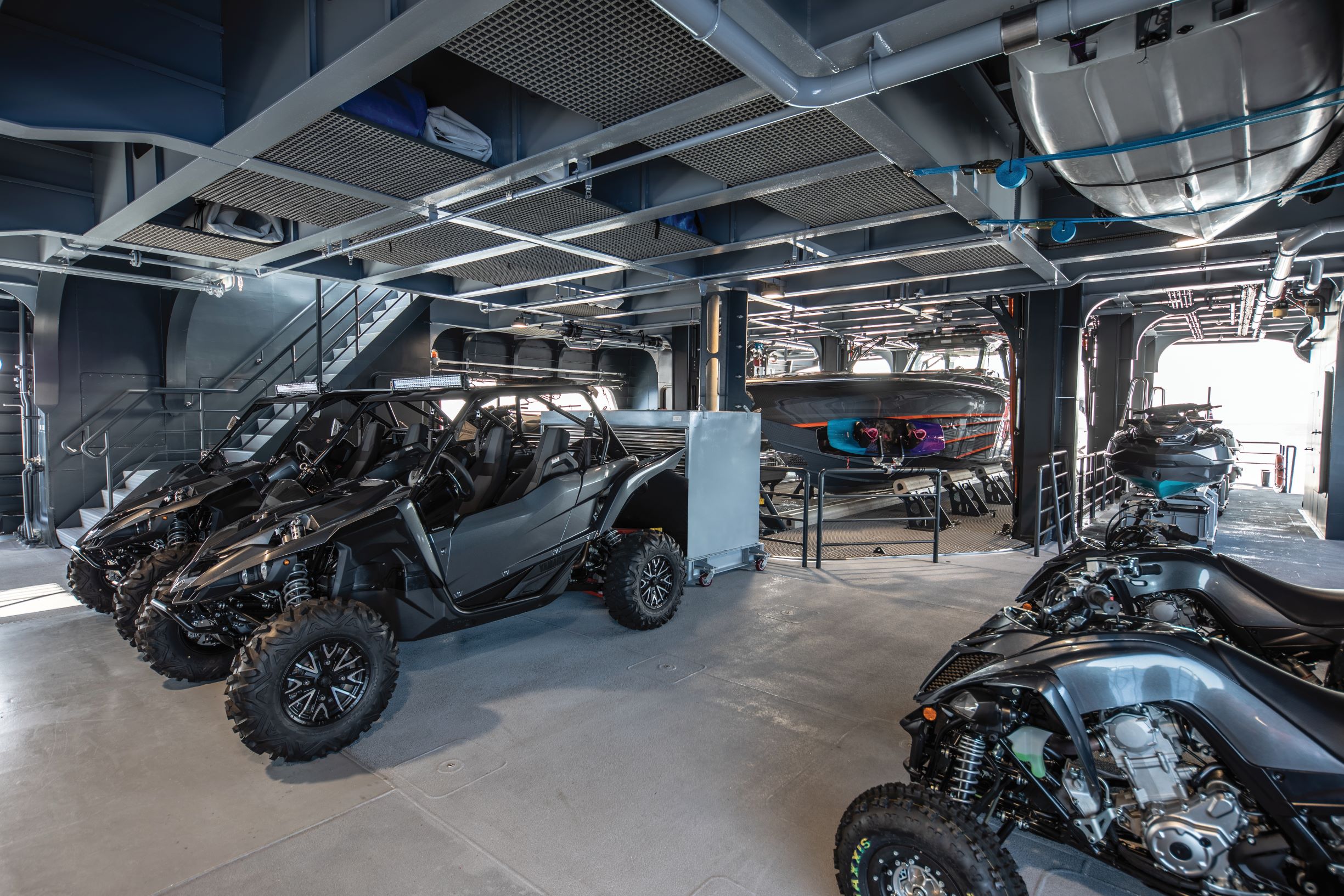 That's down to Australian firm Incat Crowther, which went above and beyond its brief to create a custom floating toy chest for Lonian's owner and ended up building a vessel James Bond only wishes he had command of. Designed to serve the larger craft, it holds a helicopter, speedboats, tenders, Jet Skis, water toys, 4x4s, quad bikes and even a submarine for any sort of excursion on land or sea that Lonian's owner fancies. 
The idea being that the mothership is free to devote every inch of deck space to sheer sybaritic cruising. However, Hodor, which shares a 20-man crew with Lonian, is far too cool to merely float along in another boat's wake. Incat Crowther won't disclose how many millions of dollars were spent on her, but judging from the vessel's lethal looks, no expense was spared.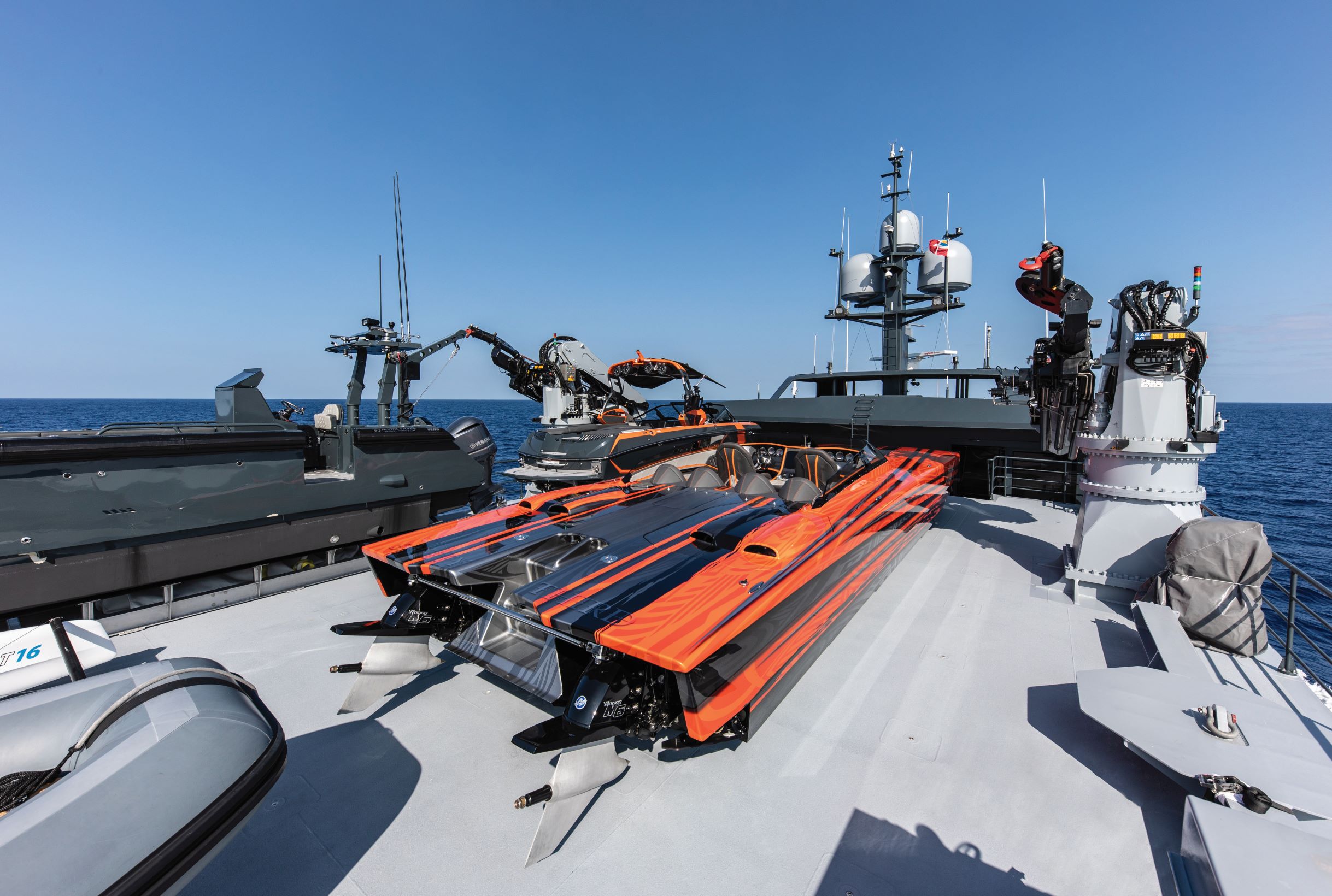 Her helipad can can accommodate sizable choppers including as the stylish twin-engine, nine-passenger EC145, while SuperYacht Times reports that the largest craft she carries on board is a bespoke 56-ft. speedboat bristling with four high-performance Seven Marine outboard engines that can be launched and retrieved via a special hydraulic platform.
Hodor is also home to a fully-equipped dive center as well as a high-tech floating hospital ward complete with a decompression chamber. And should some of Lonian's guests prefer to stay aboard, it has well-designed cabins, a guest lounge and a water-level balcony, as well. When going full-bore, the yacht can reach a maximum speed of 22.5 knots and cover its full 5,500-nautical-mile maximum range at a cruising speed of 14 knots courtesy of a twin engine setup.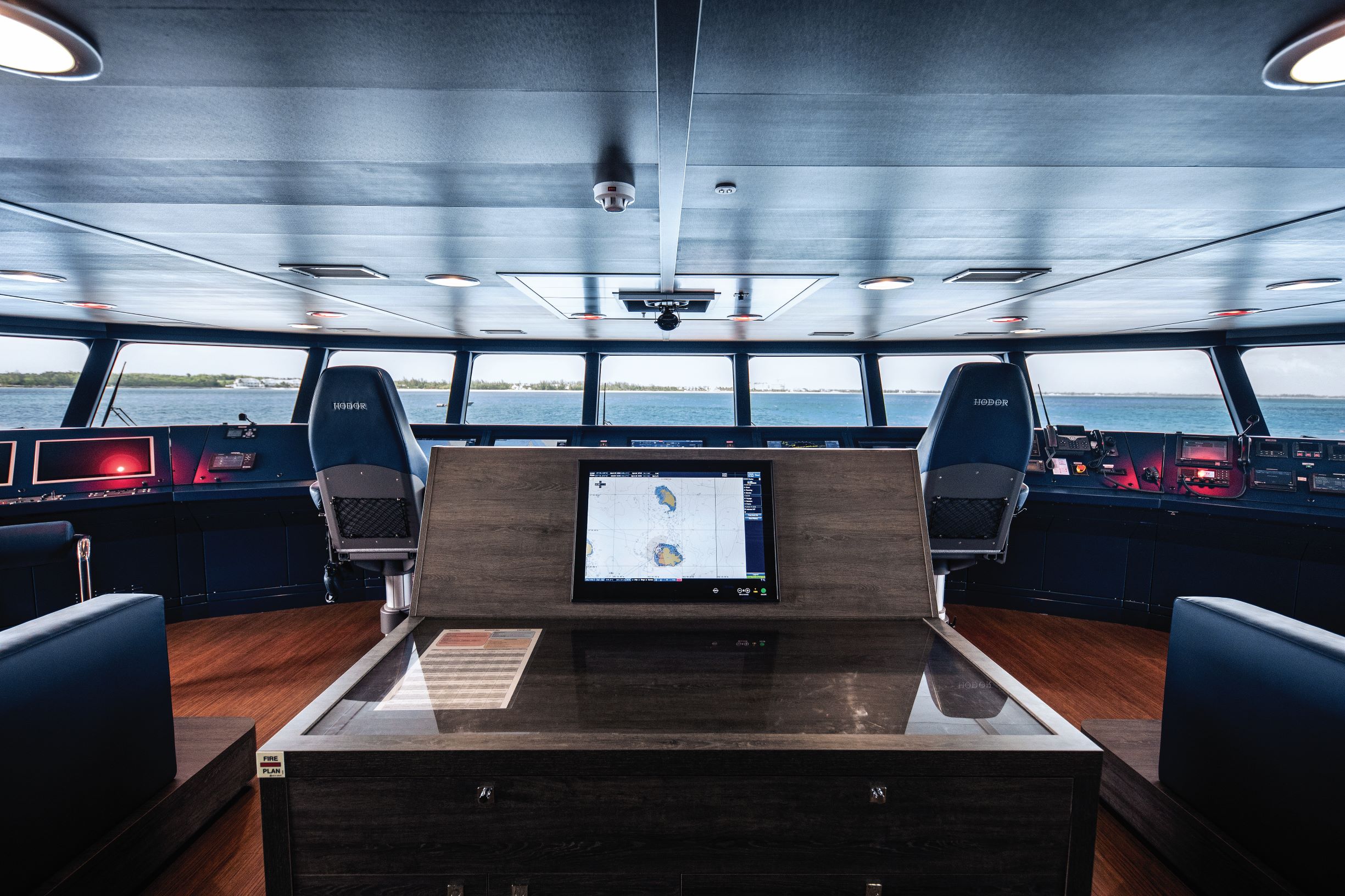 In certifying Hodor's seaworthiness and general capability, marine surveyor Tom Corness of Patton Marine somewhat understated the case when he declared that "the quality of workmanship is exceptionally good for this commercial standard of vessel—it blends commercial and yacht standards perfectly to perform yacht support tasks." There's that word again. 
And if you were wondering, the name Hodor appears to be a reference to a supporting character in Game of Thrones, a giant, immensely strong yet simpleminded servant of the Stark family, Winterfell's ruling house. The sort of character, we'd hasten to point out, who is often underestimated until that crucial moment when push comes to shove. At which point you'd be well advised to get the hell out of the way.