'Hollywood Dream Machines' Salutes Cinema's Coolest Sci-Fi and Fantasy Cars
Marty McFly's "Back to the Future" Delorean is just the beginning…
The most beloved fantasy cars in cinematic history are coming to life in a new Los Angeles art installation that's open for an entire year. 
Featuring famous rides like the iconic DeLorean time machine from Back to the Future and the Batmobile from 1989's Batman, "Hollywood Dream Machines: Vehicles of Science Fiction and Fantasy" was created in collaboration with San Diego's Comic Con Museum to mark the Petersen Automotive Museum's 25th birthday. 
"'Hollywood Dream Machines' will be the biggest exhibit of our 25th anniversary," said Petersen Automotive Museum Executive Director Terry L. Karges per Ars Technica.
"With more than 40 vehicles from the silver screen spread across the museum, the exhibit is an ode to the industry that Los Angeles was built upon. 
"We can't wait to explore the fantasy and fictional concepts behind these extraordinary vehicles with the world."
https://www.instagram.com/p/BwlJn3Knl8N
In addition to Marty McFly's flux capacitor-modded DMC-12 and Batman's murdered-out vehicular weapon, there are some deeper automotive cuts from sci-fi entertainment, including the Weyland Industries RT01 Group Transport from Prometheus, "The Alligator" Chevrolet Corvette from Death Race 2000, and the futuristic Honda motorcycle from Ghost in the Shell. 
https://www.instagram.com/p/BwnPPMAHUyc
Not all pieces are from film. The Warthog tactical ground vehicle that first debuted in the original Halo can be viewed with or without a reality-augmenting Microsoft HoloLens. A Scorpion tank would have been cooler, but who are we to complain?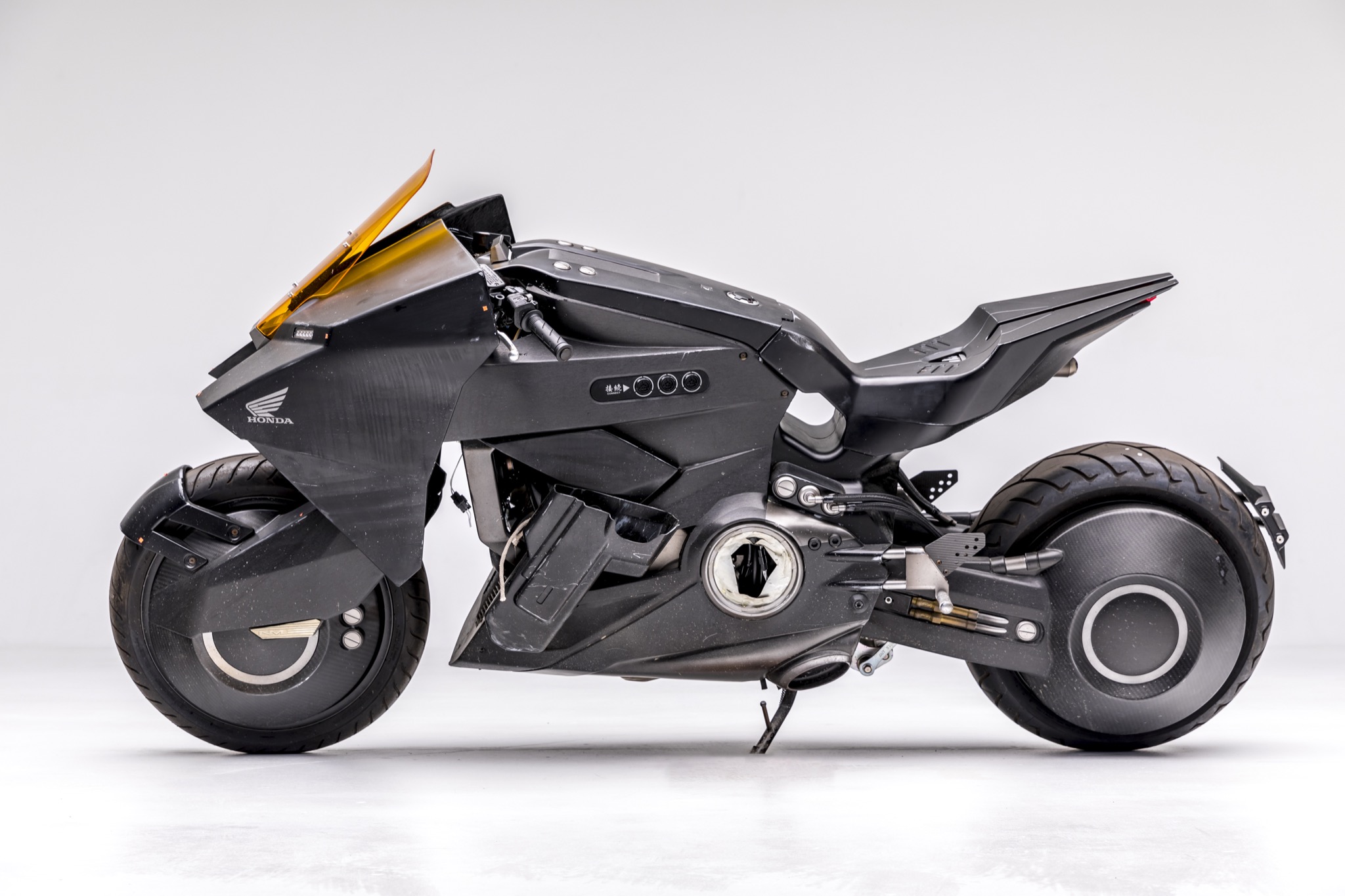 Tickets for its opening on May 4 are available now for $75. Don't worry if you can't make it to the Petersen by then, as the Hollywood Dream Machines exhibit will be around until March 15, 2020.