Honda's Autonomous ATV Is Here to Make Hard Work Easier
This unmanned off-roader could help tackle the world's most dangerous jobs.
Honda Motor Co.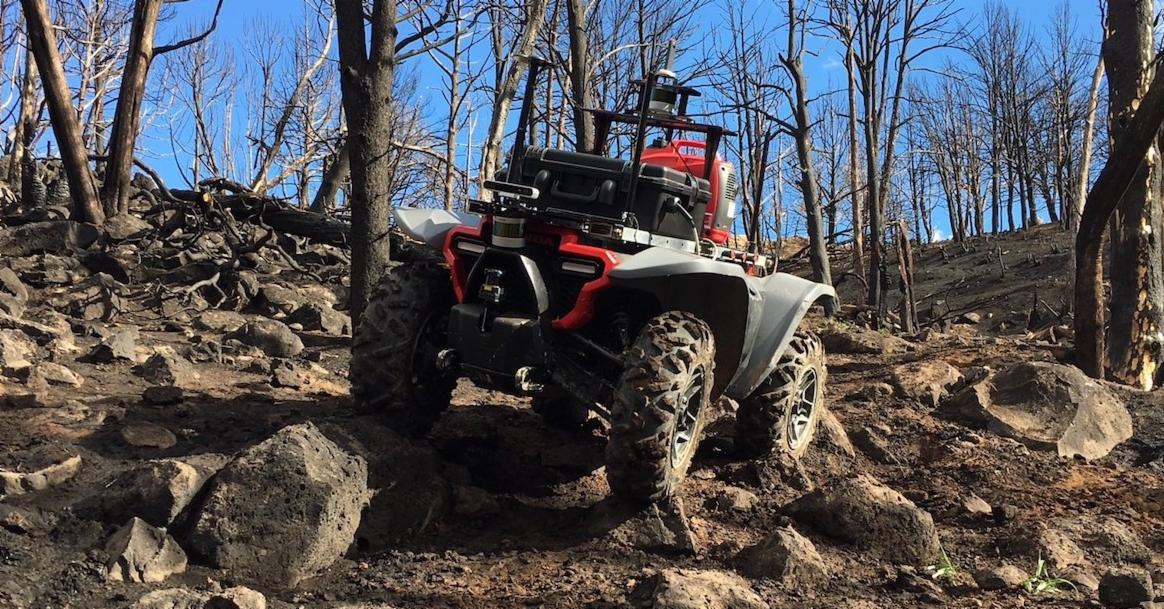 With concepts for autonomous police blimps, limos and even air taxis dropping left and right, it's refreshing to see that Honda has an unmanned ATV that actually exists. 
Created by the Japanese automotive giant's R&D branch, the Honda Autonomous Work Vehicle is built on the company's ATV chassis and uses sensor-based technology in conjunction with GPS to guide the unit over rough terrain. 
The vehicle is programmed with three modes—"Follow Me," "Pattern," and "A to B"—that are designed to tackle a range of different jobs like search and rescue, firefighting, construction, agriculture, landscaping, and snow removal. It also has a rail mount system that can be equipped with a variety of attachments. 
Though the self-driving off-roader is still in development, Honda has already tested it in real-world scenarios. A prototype towed 60 pounds of equipment behind firefighters in Colorado, mowed down vegetation on a solar farm in North Carolina, and transported crops while spraying for pests and weeds at an agricultural college in California. 
Honda says it will announce the results of the tests at CES 2019 with the hopes of partnering with potential investors. 
Check out more renderings of the Honda Autonomous Work Vehicle below: